News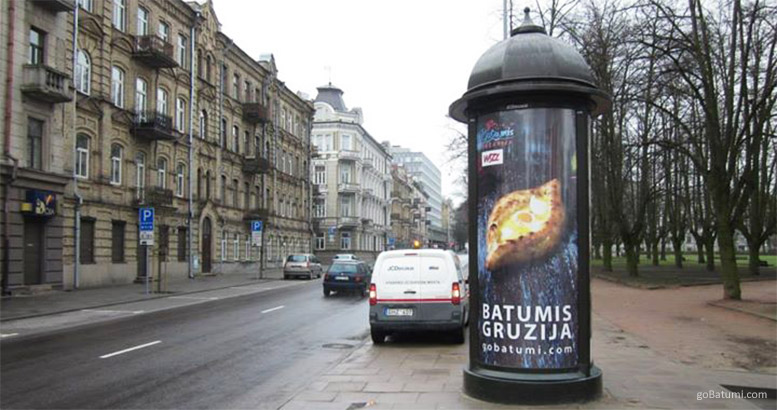 The results of promotional campaign in Lithuania
20 August 2015
This year the Department of Tourism and Resorts of Ajara, along with other target countries, hasorganized a promotional campaign in Lithuania. The Department has started to work in Lithuanian tourism market shortly after the start of regular flights between Vilnius and Georgia. For 2 straight years, various kinds of marketing activities have been held in Lithuania in order to promote Batumi and the region. Before start of the summer season, ad campaigns of Batumi and Ajara were carried out in three Lithuanian cities (Vilnius, Kaunas and Klaipeda). Lithuanian residents could see billboards, advertising posters on city buses and other kind of advertising of Batumi and Ajara as a priority touristic destination. In addition to outdoor advertising, the Department of Tourism has also organized 3 information tours for the Lithuanian journalists and tour operators. As a result of these press tours, leading Lithuanian media haveprepared 7 promotional articles and 1 television spot which reached the audience of 2,749,723 people. In January 2015, the Department of Tourism and Resorts of Ajara took part in the international exhibition in Lithuania under the name of ''Adventure 2015", where promotional materials reflecting the tourism potential of Ajararegion were presented on a separate stand. It should be noted that the stand of the Department of Tourism was very popular among visitors.
Marketing campaigns aimed at promoting Batumi and Ajara held in Lithuania, already have a positive effect on the statistics. Inparticular, from January to July 2015, a growth of 5.5% in the number of Lithuanian tourists was recorded in accommodation facilities of Ajara.
As for the last year, in 2014 compared to 2013 year, 4.7% growth was recorded.
For more information please see photo album

of the advertising campaign and the media monitoring document

published in Lithuania.