News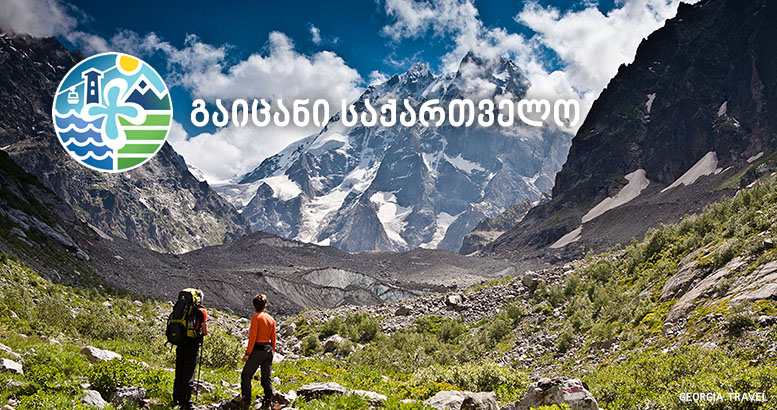 Get acknowledged with Georgia – media tour in high-mountainous Ajara
11 July 2016
The Department of Tourism and Resorts of Ajara has hosted the representatives of Georgian media within the project "Get acknowledged with Georgia" second times this year. The goal of the project is popularization of incoming tourism and it's implemented by the National Administration of Tourism of Georgia.
The Department of Tourism has developed the special program for at about 25 participants of the project who are representatives of the central media means and journalists got acknowledged with historical and cultural, wine and gastronomic routes of high-mountainous Ajara within the project.
The tour has begun from just opened Kemal Turmanidze Ethnographic Museum, the items and materials reflecting the lifestyle and traditions of Ajara are exhibited in more than 15 thematic spaces stretched over 3000 m2 in the open air. The journalists also visited the marvelous waterfall of Makhuntseti and so called Arched Bridge of King Tamar which are one of the most attractive and popular places of Ajara from the touristic point of view. The tour was finished in the village Vaio, in so called Makho's wine cellar where the guests had an opportunity to taste Chkhaveri and Tsolikauri of the local production and Georgian dishes. The culinary master class was specially held for the guests during which the guests cooked Ajarian dish – Borano. Vaio, a village of Keda Municipality together with some villages are known for producing the unique species of Chkhaveri and Tsolikauri. The Chairman of the Department of Tourism of Ajara, Mamuka Berdzenishvili talked to representatives of the media tour about the tourism potential of the village and of the municipality in general.
The other celebrities except the representatives of media means were visiting the region within the project "Get acknowledged with Georgia".