News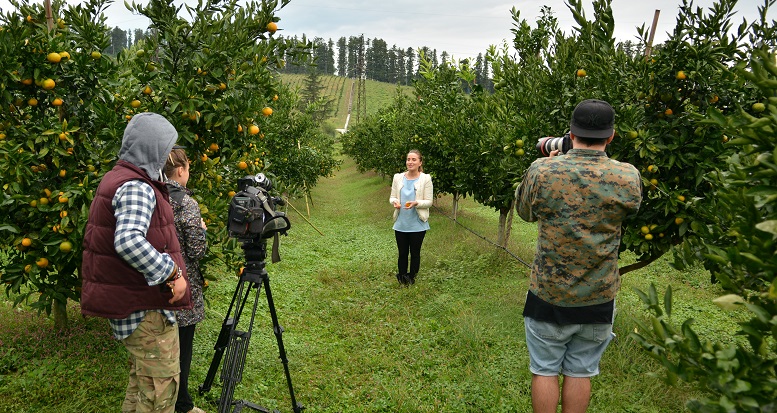 Meet Georgia – another media tour in Ajara
18 October 2016
Department of Tourism of Ajara hosted the representatives of Georgian media within the project "Meet Georgia". The goal of the project is promotion of domestic tourism and is organized by National Tourism Administration of Georgia.
Department of Tourism of Ajara worked out the special program for at about 25 central TV broadcasters participating in the project aiming to get them introduced to the tourism potential of Ajara.
The tour began from Kobuleti - participants of media tour visited the wine house of Agro Service Center, got introduced to the integrated services there, visited demonstration vineyard and strawberry greenhouse, tasted dishes typical to Kobuleti and attended the masterclass of cooking "Achma". Media tour continued in the citrus demonstration garden of Agro Service Center where journalists took part in picking of early tangerines. On the second day of the media tour journalists shoot the process of fishing in the middle of the sea and tasted the variety of fishes available in Batumi.
"Our goal is to make Ajara visited during all four seasons. The very goal of this media tour is to demonstrate what visitors can see in Ajara in fall – gastronomic or wine tourism, eco or rural tourism – all directions of tourism are very popular here in fall. The guests of the region are equally able to visit tourism sights of the city in parallel to involve in vintage which begins in November in Ajara. Also to take part in orange harvesting and taste our delicious cuisine simultaneously" – said the Chairman of the Department of Tourism of Ajara, Mamuka Berdzenishvili.
The region was visited by celebrities of Georgian media within the project "Meet Georgia" too. Media tour was attended by the camera crews of all leading Georgian TVs.