News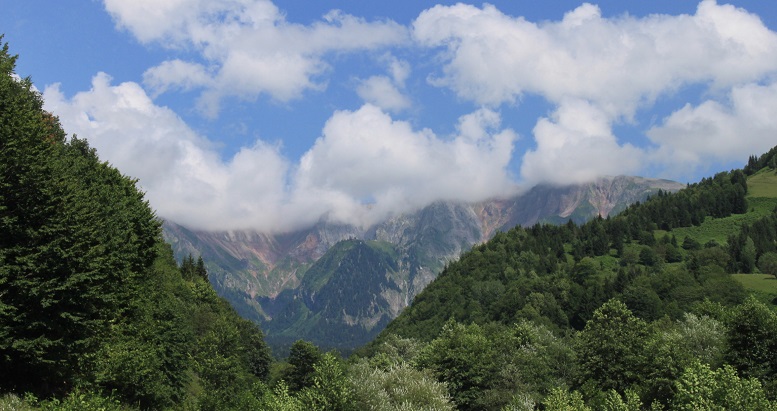 Media tour in Khikhani gorge
2 August 2016
Department of Tourism of Ajara organized a media tour in Khikhani gorge. An adventurous, extreme tour by participation of local and central media representatives began from House-Museum of Selim Khimshiashvili in Khulo and finished at the bottom of Khikhani Castle. Journalists got acknowledged with historical and cultural places, rich gastronomy of the gorge, folklore and guest houses within the route.
Khikhani adventurous route is one of the popular routes for the tourists. Marvelous gorge of Khikhani is a very attractive place for those who love adventures, campaigns, gastronomic and historical-cultural sightseeing.
The traditional Ajarian houses scattered over 1 300 m above sea level, reviving the culture of the region and recent past for the travelers, is a prominent example of Ajarian life. This beautiful gorge is rich in historical castles, waterfalls and cultural monuments. Khikhani Castle of XII-XIII centuries is deemed to be a visit card of the gorge. It is situated 2220 m high above sea level and it's a real challenge for those who wish to visit. The marvelous view is spread from the castle. Skhalta Monastery is one of the sightseeing which is the sample of iconic architecture and monumental wall painting of medieval in Khulo region.
The gorge was visited by 15 journalists within the media tour. They will prepare reportages about above mentioned tour.