News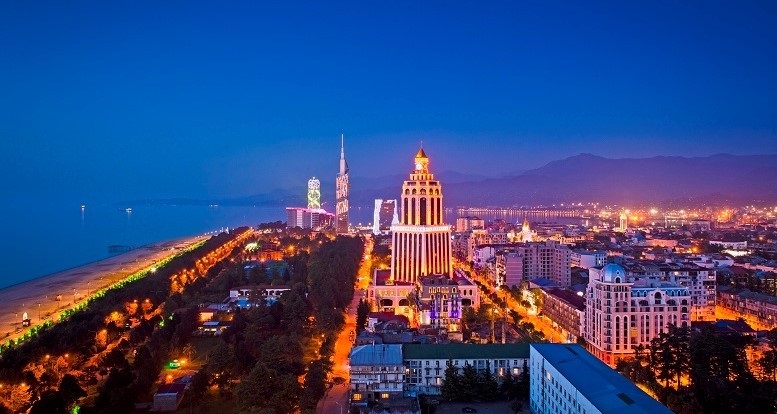 Service Quality has been improved in Ajara
6 December 2016
Compared to the previous year, service quality has been improved in Ajara. Survey of Tourism Department implemented by the method of "Mistery Guest" has revealed the positive tendencies in the field of service.
The number of hotels with best service is increased by 10% and hotel with good service by 11% compared to the previous year and the number of the hotels with worst quality of service is reduced by 14%. Hotels have improved quality of service by 7%, marketing – 13% and settlement of conflict situations by 14%.
Positive tendencies are revealed in catering facilities too. The facilities with best quality of service are increased by 5% and good quality of service by 17% in the region. As to the number of catering facilities with worst quality of service, it is reduced by 2% compared to the previous year.
"We surveyed the quality of service at about 150 tourism facilities within the project. Fortunately positive tendencies are revealed in the survey of service and the number of hotels and restaurants with the high quality service are increased within the region. The results of the survey of "Secret Guest" will be submitted to the participants of the survey individually. It's very important for business operators to know about their flaws and priorities. Results of survey will help them to work out the plan of business development and take the assessment of the clients into account" – stated the Chairman of the Department of Tourism, Mamuka Berdzenishvili.
The quality of service has been determined by the method of "Mistery Guest" in 150 restaurants and hotels of Ajara during current year. Personnel of 90 hotels have been examined how do they meet guests at reception, how do they settle conflict situations, what is the quality of their service and marketing, how does the exterior of the hotel look like, how tidy and well-equipped are the hotel rooms and etc. The service quality at 60 catering facilities of Ajara have been ascertained according to the following criteria: atmosphere and hygiene at the restaurant, personnel service level, quality of dishes, settlement of conflict situations, booking system and marketing.
The methodology of "Mistery guest" is deemed to be the most accurate barometer in the field of quality assessment. Department of Tourism is using this method for determination and improvement of the service quality since 2014. The travel agencies, accommodation and feeding facilities have been examined in 2014 and 2015.