News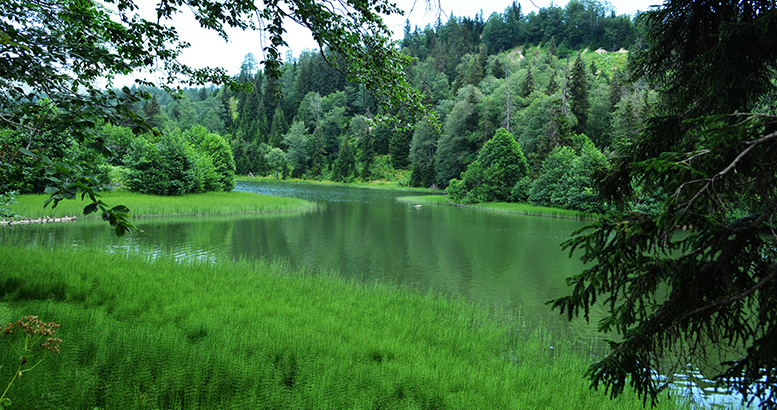 The loveliest lake in the mountainous Ajara
14 August 2017
One more incredible place – "Black Lake", has joined the list of tourist attractions of mountainous Ajara. The loveliest lake surrounded by greenery is located on the Green Lake circle route of Goderdzi Pass. The Ajara Tourism Product Development Agency is going to mark the lake and include it in the list of tourist destinations by the next year. In the meantime, within the framework of info tour, the new tourist attraction has been introduced to the agency guides, travel agencies and media representatives.
"The Black Lake is located 11.5 km. from Goderdzi Pass, about 1900 meters above sea level and it is surrounded by alpine and marsh plants. Because of the absence of a drivable road, the Black Lake is difficult to access, that makes the place even more quiet and suitable for picnics, camping and adventurous tours. Together with the Environment Protection Agency we are planning to explore the lake and mark it. The Black Lake is going to be one more loveliest place to visit for the mountain and adventure travel lovers", - stated the director of the Ajara Tourism Product Development Agency, Tinatin Zoidze.
The participants of a two-day info tour, organized on the Green Lake circle route,+ visited Khulo, Danisparauli, the Green Lake, Goderdzi and Beshumi resort. They also attended the public fest "Shuamtoba" and the launch of the construction process of four hotels at Goderdzi Resort. The Off Road Club members and the head of the Department of Tourism and Resorts -Sulkhan Ghlonti, also participated in the info tour.