News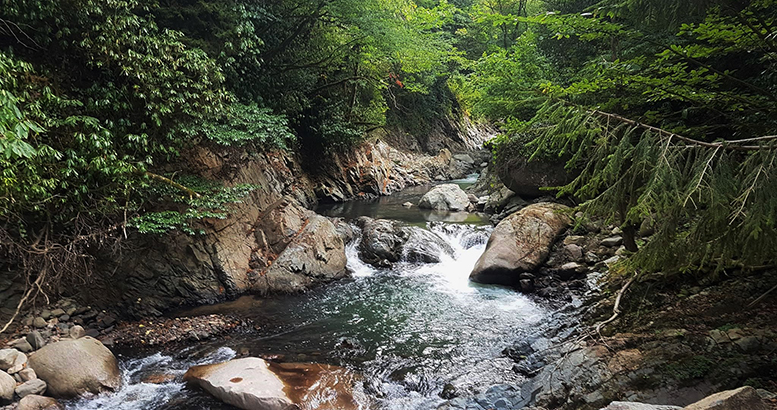 The popularization of the tourist routes of mountainous Ajara is under way
17 August 2017
The Tourism Product Development Agency continues to popularize the tourist routes of mountainous Ajara. This time, the agency introduced to guides and travel agents Merisi tourist route in Keda. Situated 56 km from Batumi, distinguished by its waterfall, mineral water and incredible nature, Merisi Gorge is the very place for hiking, camping, exploring cultural-historical places and local farming practices.
The participants of the info tour visited Merisi Waterfall, Zendidi Castle, Gvakha picnic area and tasted Gundauri mineral water. Besides, they went to family guesthouses and got acquainted with their services. There are three family guesthouses in Merisi village and one of them – The Turmanidzes family guesthouse is very popular with the folklore lovers. Each member of the family can sing and play different instruments, thus, people interested in studying folk music come to the guesthouse from different parts of the world. The info tour members also visited a guesthouse in Koromkheti village, which is near Makhuntseti Waterfall and is the best place to try local food.
This year, Tourism Product Development Agency, working on the development of tourism potential in non-coastal regions, has organized 8 informational tours in mountainous Ajara. As a result, more than 150 guides and travel agents got acquainted with the routes and tourism products of mountainous Ajara.
Before the end of the year, three more info tours are going to be held and more than 50 people will join the activities.