News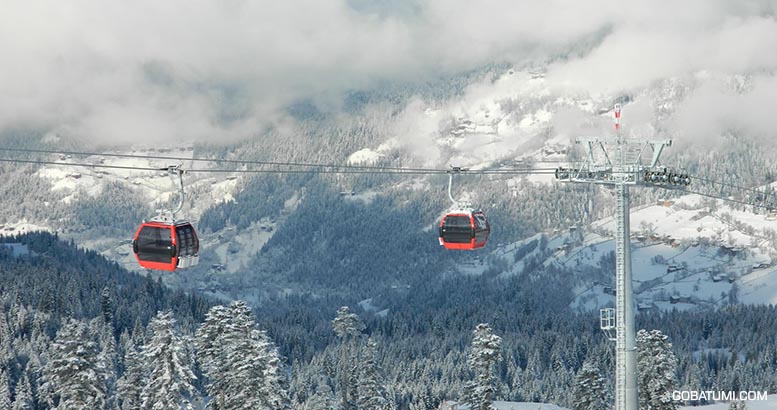 New ski resort ''Goderdzi'' is to open in Ajara
7 December 2015
The Ajara winter season of 2015-2016 has started with the opening of a new ski resort. On December 5, Ltd. "Mountain resorts development company" of the Ministry of Economy and Sustainable Development officially opened a "Goderdzi" ski resort. Goderdzi resort rests at an altitude of 2200 meters above the sea level and is located on the Goderdzi Pass. This resort features the longest slope in the region. The top elevation point has a height of 2350 meters above sea level.
This winter "Goderdzi" provides the guests with two cable lines with a total slopes length of 8 kilometers. Here the vacationers can use the 8 pers. gondola lifts and 6 pers. chair lifts with bubble. The cost of a one-day ski pass is 30 GEL, the cost of one ride is 5 GEL. The resort offers a hotel for 35 lodging places and 7 cottages, designed for 70 people.
In the near future, the Department of Tourism and Resorts of Ajara is planning to organize a media tour to Goderdzi for representatives of travel agencies, mass media, educational institutions and other sectors of the tourism industry to promote the new ski resort of the region.