News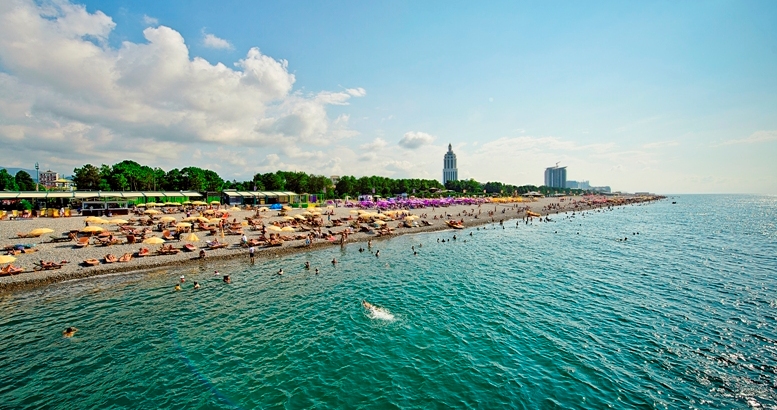 News of 2015 season in Ajara
22 May 2015
Ajara welcomes the new 2015 season with a great number of news. Before the start of season, some small and middle-sized accommodation facilities as well as high class hotels were open and now operate in Ajara. This year, 819 hotel rooms with be added to accommodation facilities of Ajara which will make additional 1700 sleeping berths.
Batumi International Airport meets the new 2015 season with increasing number of flights. Additional and charter flights will be performed from Poland, Israel and Ukraine. Major Polish travel agency «Rainbow Tours» (rainbowtours.pl) attracted to the region by the Department of Tourism is expecting a 30% growth of charter passengers. Seasonal flights from Israel are still performed by a Jewish "Eshet Tours" (eshet-tours.com), and "AKRIA" airlines (arkia.com) will for the first time carry out additional charter flights from Israel. Several Ukrainian airlines (yanair.ua, flyuia.com, dniproavia.com) are also interested in increasing charter and extra flights towards Batumi. From May to October, each airline will perform 2 flights per week, and at the height of the summer season, due to extra flights, the number of flights from Ukraine may reach 10 flights per week.
News will be introduced in touristic information centers as well. Tourists will now be able to obtain discount cards providing 20% discount on bicycles Batumvelo, discounts from 10% to 25% on visiting regional touristic sights, 10 bus tickets and a telephone SIM card. For the first time, this year, touristic center located at the boulevard entrance offers a new service of luggage storage and postcards dispatch. Information center located near the cableway will provide a 24 hour service to the guests of the city.
One of the important season news is an opening of the new railway station Batumi Central, which is located near the city center, on Queen Tamar highway. In addition to railway station, the complex also includes bus terminal, entertainment center, cafes and other multi-purpose facilities.
The most visited places such as Batumi Boulevard, Batumi Botanical Garden and Batumi Dolphinarium will also welcome the tourist with renewed infrastructure facilities.
The city hosts all international events associated with Batumi, among which are Black Sea Jazz Festival, International Art House Film Festival BIAFF, Animation Film Festival Tophus, the project Batumi Backyard Stories and Graffiti Festival. From June to September, free concerts are planned featuring folk music groups as well as local and foreign performers.