News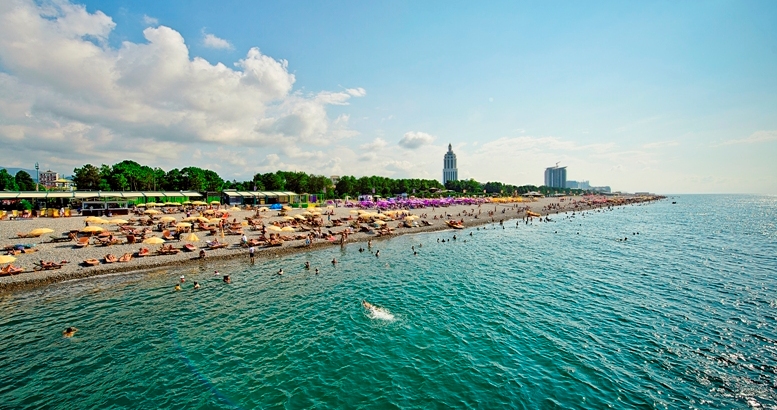 Ajara meets summer season with new challenges
31 May 2016
On May 28 Department of Tourism of Ajara officially opened the tourist season in Ajara. This year region is meeting the tourist season with some innovations – with diversity of tourist products, as well as with improved service. This year the guests of the region will come across hotels recommended by Department of Tourism and fast food chain. The quality mark "Recommended by Department of Tourism" means the guarantee of security, sanitary cleaning, hygiene and high standards of service in the above mentioned places.
Besides guests of the region will have an opportunity to get the new tourist products of high mountainous Ajara. Mirveti bike tour, Matchakhela historical and cultural tour, Khikhani adventurous tour and gastronomic tour of Keda and Shuakhevi help ecotourism lovers to detect still unknown tourist products of Ajara. Purchasing tours and getting information about them is possible in the upgraded tourist-informational centers.
The novelty is opening of some hotel complexes within the region. Many low-budget and high-class hotels and accommodations will be available in Batumi in summer, providing more than 700 hotel rooms (at about 1400 accommodation places).
Batumi Airport has increased the number of flights for tourist season of Batumi. The charter and regular flights in direction of Batumi will be performed by 5 new air companies from Israel, Kazakhstan and United Arab Emirates. For the first time this year Air companies "Israel Airlines"and "El Al Israel Airlines" are performing charter flights in direction of Batumi. Also the air company "Arkia" which will perform the direct flights between Tel Aviv and Batumi during 10 months instead of 3 months as it was last year. A new company is also entering the Georgian market. Two new air companies from Kazakhstan - "Scat" and "Skybus" are going to perform flights in June, "Skybus" from 8 major cities of Kazakhstan. Flights will begin from United Arab Emirates too. "Air Arabia" will perform charter flights Sharjah – Batumi – Sharjah from July. Besides, new directions were added to "Ural Airline", performing the charter flights from Yekaterinburg and Samara. The biggest tour operator, "Rainbow Tours" attracted from Poland by the Department of Tourism will perform flights like last years.
The mostly visited places: Batumi Boulevard, Batumi Botanical Gardens, Batumi Dolphinarium are meeting the new season with refurbished infrastructure.
Summer 2016 will be distinguished with variety of cultural and entertaining programs. Town will host all international events which are associated with Batumi: Black Sea Jazz Festival, International Art House Film Festival BIAFF, animated film festival "Topuzi", Batumi International Festival of Classical Music. Project "Hit Batumi" will be opened with concert Sukhishvili ensemble at the colonnades in June including the concerts of different bands, folklore shows, theater days and festivals. On June 7 the park of miracles Checkin Georgia will host the grand concert of pop-rock group "Maroon-5" within the program.
Department of Tourism and Resorts is looking forward to the increase of tourist number from 10 target countries as a result of its active PR and marketing campaign.