News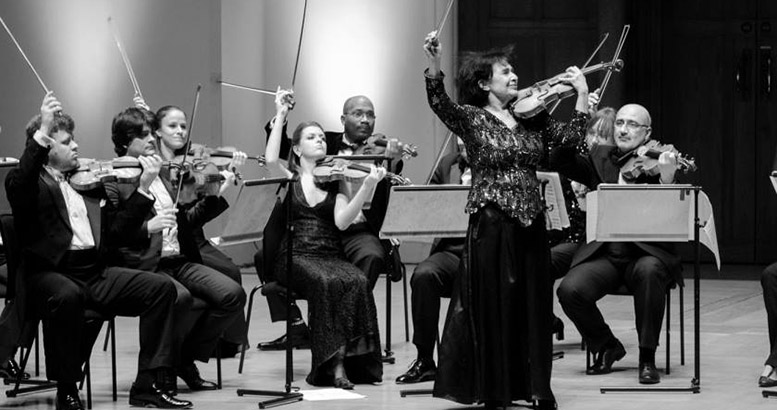 Night Serenades International Festival in Tbilisi and Batumi
11 August 2015
From August 24 to September 4, an international festival called Night Serenades directed by Ms. Liana Isakadze will be held in Georgia for the seventh time.
Internationally recognized soloists and conductors will participate in the seventh international festival together with Liana Isakadze and her established World Chamber Orchestra «Virtuosos».
The festival evenings will be held on August 25, 26, 28 and 30 in Batumi, and on September 2, 3 and 4 in Tbilisi. On September 2 and 3, the concerts will be held in the Great Hall of the Tbilisi Conservatory. On September 4, charity evening will take place at the Radisson Blue Iveria Hotel. Funds raised from concerts, at the request of Liana Isakadze and "Virtuosos" orchestra will be transferred to the Solidarity Fund of Georgia to help children with cancer.
Since 2015, the festival has expanded and now with the support of Tbilisi City Council, the Night Serenades festival is called the Tbilisi-Batumi International Festival.
Main partners of the festival are the Ministry of Culture and Monument Protection of Georgia, Batumi City Hall, Tbilisi City Council and Tbilisi City Hall.
A brief historical overview of the festival can be seen at the following link:
The history of the festival begins in the 80-ies of the last century and is associated with Abkhazia and its resort Pitsunda, one of the most beautiful parts of Georgia. Unfortunately, in 1991 the festival broke its existence and could be revived on the Batumi coast, by the initiative of Ms. Liana Isakadze and under the support of Batumi City Hall only in 2009, 18 years later.
Since 2011, World Chamber Orchestra «Virtuosos» established by Liana Isakadze, where she could gather famous soloists performers from around the world, functions as the main orchestra of the festival. This ensemble has won international recognition, proved by a large number of successful concerts, both in Georgia and abroad. The concerts performed in England in 2014 and in the United States in 2015 can be pointed out among them. The latter was a charity one, and was successfully held in New York, on June 6 at Carnegie Hall under the patronage of Mr. I.Garibashvili, Prime Minister of Georgia. Fees raised from this concert were transferred to the St. Nino church in New York.