News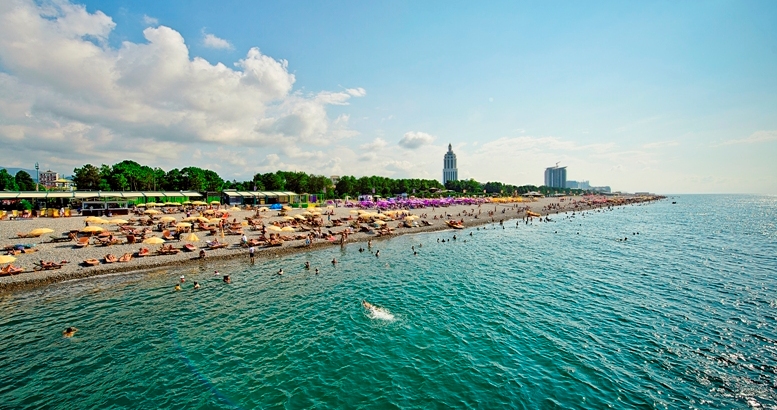 11, 34% growth of foreign tourist number in Ajara
24 October 2016
According to the data of the last 8 months of 2016, the number of foreign tourists in Ajara increased by 11, 34 % or 227, 342 foreign tourists. Statistics of the Department of Tourism of Ajara is based on the information submitted by the accommodating facilities of the region.
The number of visitors in the region is increased too. According to the border crossing data region was visited by 1 132 250 international tourists during the last 9 months.
The important growth of international tourists was also felt at Batumi International Airport. The number of international tourists having chosen the flights for arrival consisted of 114 169 tourists, exceeding the last data by 76, 55 %.
Unlike the last year, in current year the flow of tourists from Iran consisted of 30 468 tourists exceeding the data of the last year (23 230) by 7, 5 times, most part of them have entered the country from Sarpi checkpoint.
Israel is also on the top, number of visitors from Israel grew by 371% (23 236). Most part of them entered country from Batumi International Airport (22 803).
The number of international tourists from Saudi Arabia is increased by 76% (3270) and by 279% (1483) from the United Arab Emirates.
"The number of tourists within the region was based on the information submitted by registered accommodating facilities till now but we have started survey of non-registered accommodating facilities this year and have ascertained the exact number of tourists in non-registered hotels and guest houses. It gives us opportunity to determine the total number of tourists visiting Ajata during year. Besides Department is implementing surveys of domestic and international tourists and establishing the profiles the guests of the region. On the one hand, survey results allow Department to plan PR and marketing campaigns taking into consideration which tourist production should be promoted in which country and how. Besides what kind of problems are facing tourists in the region and what are the ways of the elimination" – said the Chairman of the Department of Tourism of Ajara, Mamuka Berdzenishvili.