News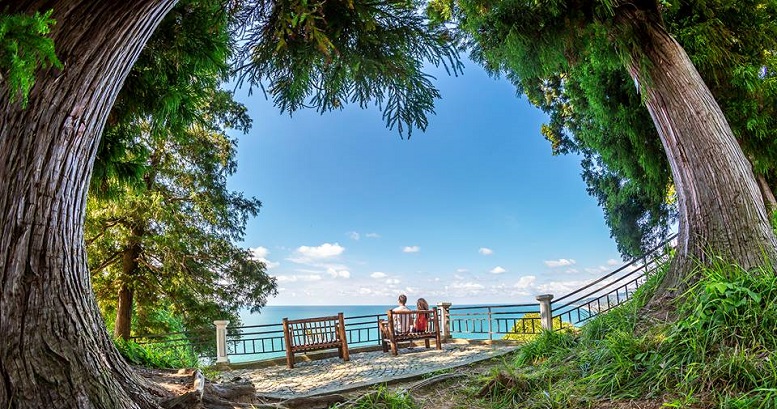 The number of visitors of the tourist attractions in Ajara increases
20 July 2017
In June, there has been a particular increase in the number of visitors of the tourist attractions in Ajara. The first in the list of top-rated attractions is Botanical Garden, which in June of this year, had the largest number of guests, namely 33 891 visitors, that is 31% more compared to this time last year. The number of visitors of Botanical Garden has grown according to the 6-month rates, as well. In January-June of 2017 Botanical garden was visited by 75 660 tourists, which is 6% more than last year. The Botanical Garden, located 9 kilometers away from Batumi, is the best place to spend time and enjoy walking among the plants from almost every corner of the world.
The number of visitors has also raised at Batumi Dolphinarium, where in June were registered 19 586 people. The rate of visits - 38% (5 342 people) is higher than it was last year. According to the 6-month data, In January-June, dolphin shows and generally Dolphinarium was visited by 31 778 people (44% more compared to the Last year's data). It is notable, that in June dolphin shows were held twice every day, except Monday, and in July and August, in response to demand, there will be 3 shows a day.
In June of 2017, 19 % more tourists visited Gonio-Apsaros Fortress- one of the most popular historical-cultural monument of the region. 10 691 people got acquainted with the cultural heritage of the Fortress-Museum. 6-month data shows, that compared to last year the number of visitors (19 881) increased by 3 %.
The amount of guests has also grown in Mtirala –one of the Ajara National Parks, especially popular with foreign tourists. In June 2017, the National Park was visited by 6 283 people-an increase of 30 %. Six-month data also reveals 14 021 visits –an increase of 63% compared with 2016. Besides nature travels, the park offers visitors zip-line and camp services.
In Ajara, most tourists have used funicular for incredible views of the city. In June, the number of visitors willing to see Batumi from a bird's-eye view reached 37 211, 61% more than the same period last year. The six-month statistics has also grown. Between January and June of 2017, Batumi Funicular was taken by 86 373 guests, that is 12 % more compared with 2016.