News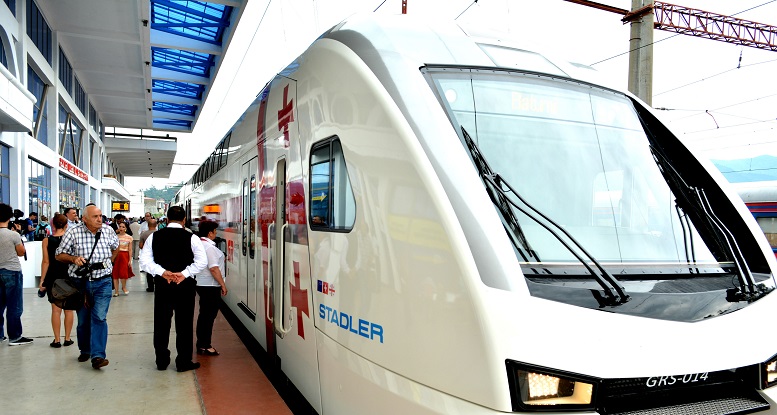 Innovation for the first passengers of the double-decker train at the railway station
25 July 2016
A mobile tourism informational center was awaiting for the first passengers of double-decker train in Batumi railway station today. The mobile tourism informational centers are opened by the Tourism Products Development Agency in Batumi and Kobuleti railway with the aim of improving service quality.
A Head of the Government of Ajara, Zurab Pataradze and a Head of the Department of Tourism, Mamuka Berdzenishvili got acknowledged with the working process of the center. They also met the first passengers of the ultramodern train in the station and provided them with information about tourism products of the region and informational materials.
A double-decker train will perform two trips per day since today. The train can carry at about 400 passengers. A tourism informational center will be awaiting for them in the first half of August providing them with detailed information about the region and informational materials.
The Tourism Products Development Agency of Department of Tourism has got 8 tourism informational centers within the region. The service of informational centers is very important for the city active from touristic point of view; it can be proved by growing number of visitors in the centers. According to data of the first two quarters of 2016 (January – June) the Tourism Products Development Agency was visited by 21 518 visitors. It means that the number of visitors is increased by 73, 5 % if compared with the same period of last year. A hotline is active at the centers, you can get detailed information about by calling on the following number: 577 90 90 93 (91).