News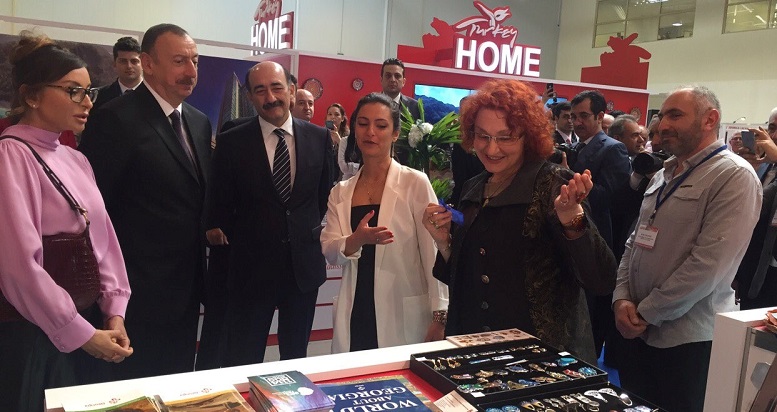 President of Azerbaijan visited stand of Georgia at Azerbaijan Tourism Exhibition
12 April 2016
On 7-9 April Ajara Tourism Department introduced tourism potential of the region at 15-th International Exhibition "AITF 2016" in Baku. Department was at the exhibition together with National Tourism Administration of Georgia. Ilham Aliyev president of Azerbaijan visited stand of Georgia with his wife.
Visitors of Georgian stand had the possibility to get acquainted with diverse promotional materials about the region and receive information about tourist products of Ajara.
At Baku exhibition "AITF 2016" more than 300 travel agencies from 42 countries were introduced. Exclusive offers from travel agencies, hotel sector, sanatoriums, recreation and SPA centers, sports and ecological tourist facilities were made to exhibition guests.
Azerbaijan is important tourism markets for our region. Besides participation in exhibition, Tourism Department carries promotional campaign in Azerbaijan from 10 April to 31 May. Campaign includes outdoor advertisements, TV Spots at screens of main Baku streets and branding municipal city busses with Ajara-Batumi posters.
PR and marketing activities include internet advertisements, organizing press and info tours, organizing promo-actions into two big Shopping – Centers of Azerbaijan and broadcasting promotions at "Media FM" in one of the most popular Radios of the country.