News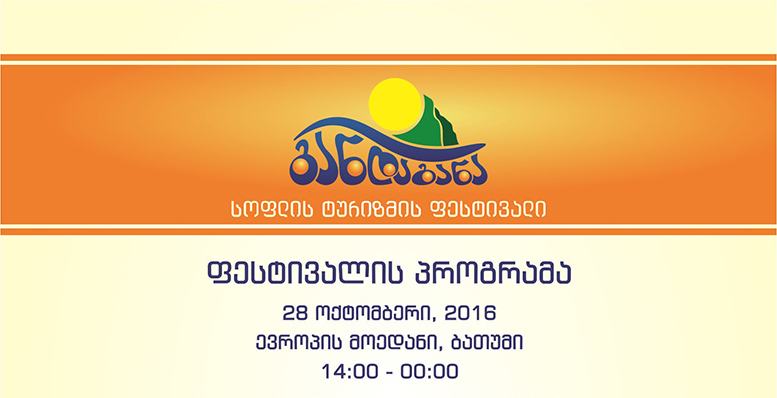 The program of the rural tourism festival "GANDAGANA"
26 October 2016
Department of Tourism of Ajara is offering the varied program to the guests at the rural tourism festival "Gandagana". Ajarian village with its traditions and characteristic picturesqueness will be represented at the specially decorated European Square on October 28. The thematic corners of rural, eco and wine tourism will be arranged at the square within the festival. All municipalities of the region will be represented in the open air with agricultural products, dishes, souvenirs and handicrafts characteristic only to them, giving the opportunity to the guests of the festival of travelling in Ajarian village without leaving the city.
14:00 opening of the rural tourism festival with dance Gandagana
14:00 – 19:00 exhibition-selling of the agricultural products, performance of folkloric ensembles, thematic contests
14:30-18:00 – tasting of diary and dishes of high mountainous Ajara (Kaimaghi, Borano, Sinori, Ajarian melted cheese, beer cheese, Kuruti, etc.)
15:00 – 17:00 – introduction to Ajarian family wine cellars, wine degustation, attend the Chacha distilling process
16:00-19:00 – show of local tobacco cutting and basket weaving process
16:30 – 18:30 – master class in knitting, spinning and wool scutching
16:00 – 20:00 – presentation – tasting of the traditional sweets made in high mountainous Ajara
19:00 – 21:00 – group "ASEA SOOL"
21:00 – 23:00 – group "EGARI"
This year Department of Tourism of Ajara is holding the rural tourism festival second times. The aim of the festival is to promotion of Ajarian village and rural tourism stimulation.
Events will start at 14:00 at the European Square. Entry is free. For additional information, please call on hotline of TIC: 577 90 90 93