News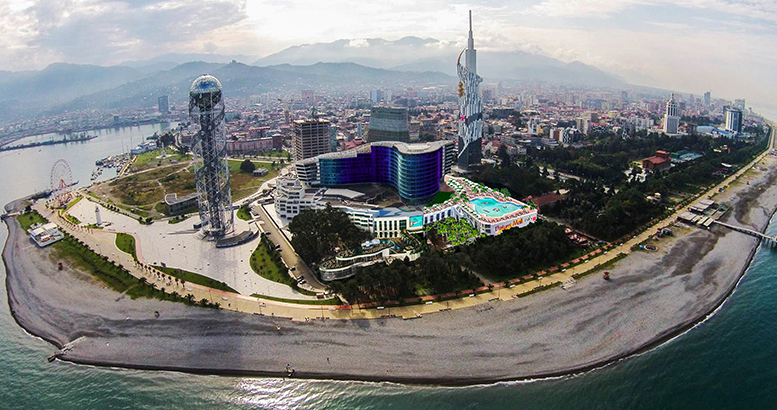 Magnificent news in Ajara this summer
2 June 2017
Ajara is meeting the summer season with innovations. In summer 2017, new hotels, renovated beach infrastructure, increased air flights and mountainous routes will be guaranteed for visitors in Ajara.
There's a novelty in the development of tourism products and the level of service, as well. For the first time this year, guests will be served by the trained staff at family-guest houses and catering facilities in mountainous Ajara. 207 owners got trained in international standards of service and guest-house management.
Tourists interested in travel and leisure in Batumi and mountainous Ajara will be provided with professional guides, retrained by the Tourism Department and the Tourism Product Development Agency.
In the summer of 2017, the visitors of the region will also enjoy new tourist routes of mountainous Ajara. The Tourism Product Development Agency is advertising 5 routes to support eco and rural tourism product development.
Batumi International Airport is ready for the season. The number of flights will increase substantially, as seven new airlines are going to operate their flights to Batumi. Fly Dubai, Wings of Lebanon, Anda Air, Small Planet Airlines, Nordavia, Nordstar and Severstal airlines will operate flights from Dubai, Beirut, Warsaw, Kiev, Moscow, Cherepovets and St. Petersburg. According to TAV Georgia, 22 airlines will perform flights to Israel, Iran, Russia, the United Arab Emirates, Belarus, Turkey and other countries during the season. Charter flights will also be added to the schedule.
Another novelty is - the opening of the new facilities in the region. 4 new places to stay: "Sky Tower", "Vintage", "Era Palace" and "Black Sea Hostel" were added to the list of 348 registered facilities. Accordingly, the number of registered beds in Adjara increased by 18,950.
The tourist attractions such as: Batumi Boulevard, Batumi Botanical Garden and Dolphinarium have also been renovated.
In the Boulevard, tourists will enjoy new and stylish beach equipment, showers, dressing cubicles, beach trails and many other things.
There is pleasant news for guests arriving in Ajara by train. They will be able to get comprehensive information about the tourist opportunities in the new tourist information center, at Batumi Railway Station. Guests will also be able to buy local souvenirs and tour tickets to mountainous Ajara there.
The summer of 2017 will be distinguished by the variety of cultural and entertainment programs. The city will host international events such as: Black Sea Jazz Festival, Animated Film Festival -"Tofuzi", Batumi International Festival of Classical Music and Batumi International Art-house Film Festival – "BIAFF".
The Tourism Department of Ajara is implementing marketing and advertising campaigns of the region in 16 target countries. Thus, the essential number of tourists is particularly expected from these very countries.