News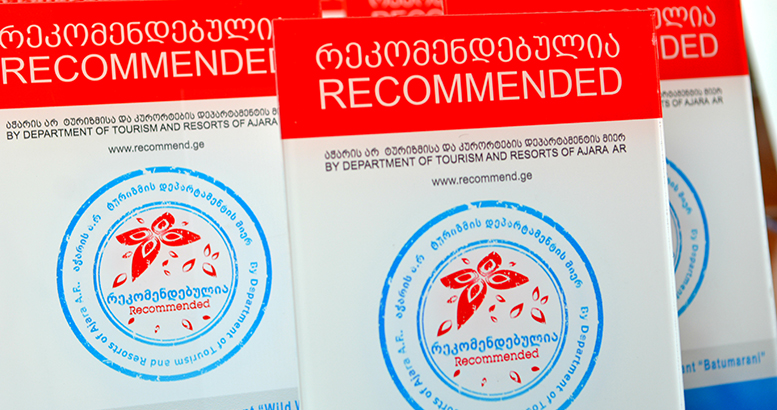 The number of "Recommended" tourist objects is increasing in Ajara
7 July 2016
The Tourism Department of Ajara is continuing its innovative project "Recommended by the Department of Tourism". Nowadays 42 tourism objects have expressed their wish of getting the mentioned mark. 22 food and 18 accommodation objects are registered on the web-page specially designed for the project. Among them are the high class hotels of the region.
The Tourism Department Monitoring Group will examine the safety, sanitary cleaning, minimal standards of service and the relevance with international standards of the mentioned objects stage by stage, within July and August. The new hotels and restaurants will join 18 tourist objects recommended by the Department from August 1. The quality mark means the existence of safety, sanitary cleaning, hygiene and standards of service in the mentioned objects for the tourists.
"We are happy for the involvement of high class hotels in this project. It means that they are supporting our project and giving example to the other hotels. The wishers of receiving the trade mark are considerably increased, indicating the actuality and importance of our project. We will continue granting of the quality mark in the future which ultimately leads to the balance of safety, sanitary cleaning hygiene and the standard of the service in the hotels and restaurants within the region and become closer to the international norms" –stated the Chairman of the Department of Tourism, Mamuka Berdzenishvili.
The objects recommended by the Department of Tourism can be viewed on the web-page: www.recommend.ge.