News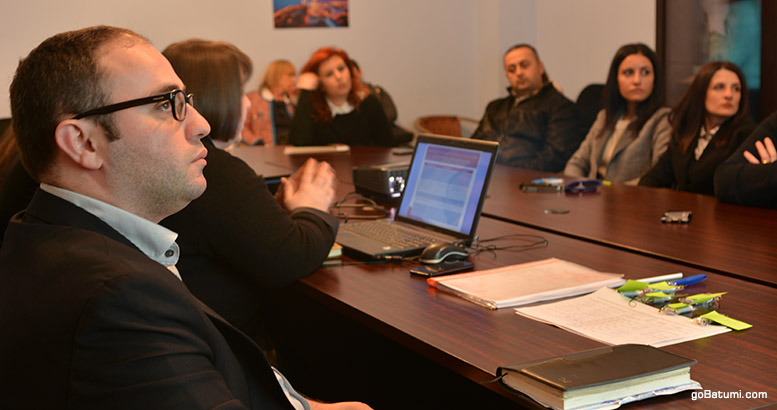 Project "Recommended By Tourism Department" Presentation
21 January 2016
Today Department of Tourism and Resorts of Ajara A.R presented new project "Recommended by Tourism Department" to hotel managers. Project objectives, mechanisms for participation in project, benefits and results of it were thoroughly discussed at the presentation. About 15 managers from leading hotels in the region attended the presentation.
Project "Reccomended by Tourism Department" aims service quality enhancement, introduction of international standards and promotion of safety and technical standards. Participation in project is voluntary and all interested applicants should fill application form either at special web-site of Department www.recomend.ge or at Tourism Department until 1 March. After reviewing applications project member food places and accommodation facilities will pass special technical examination which is based on 21 principles HotRec, Hot Star union approved in the world. Food places and accommodation facilities revealed under the project will receive special mark "Recommended by Tourism Department" which will be some kind of gurantee of reliability and quality for fourists.
Special web-site of Ajara Tourism Department www.recommend.ge will be launched until the end of January. All the information connected to new projects of Tourism Department and application forms will be placed at the web-site. Department will continue presentations of hotels and food places till the end of January.