News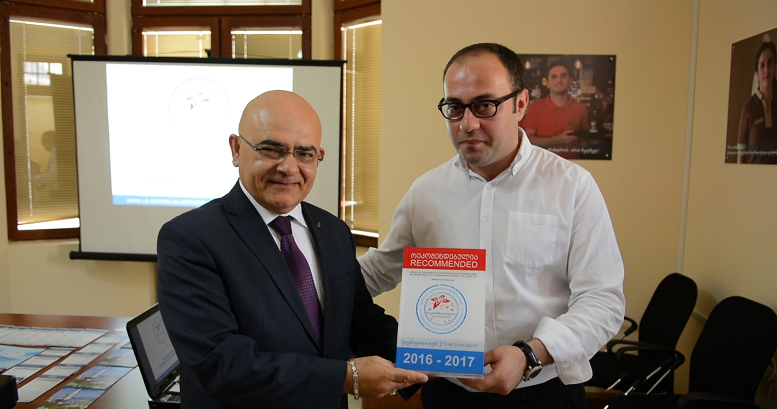 Increased number of tourism facilities with quality mark
5 August 2016
Today the quality mark "Recommended by the Department of Tourism" was granted to 16 tourism facilities. Among them the brand hotels such as Hilton, Sheraton and Divan Suite. Quality mark means that the mentioned facilities are meeting securiy, sanitary, hygiene and service standards. It began in spring and the quality marks are being granted to 18 facilities at the first stage. Today their number has reached 34. The project is going on; quality marks will be granted to some more facilities as 29 of them are trying to meet the criteria at the second stage.
"The goal of the project is to improve the service quality in accommodation and feeding facilities within the region. We had 18 facilities at the first stage. Nowadays the project is joined by chains of international hotels, the recognition of the project by such hotels means that we are still facing the challenges within the field of service and it should be understood by the sector. But the fact that we already have 34 quality marked facilities means that the sector is aware of the importance of the project and keeps pace in development process. We think that the number of the facilities with quality mark will increase at the end of the year" – said Mamuka Berdzenishvili.
The monitoring group of the Department of Tourism is checking the compliance to the minimal standards and international criteria of security, sanitary, hygiene and service. Criteria to be met by hotels and restaurants are based on the principles of globally recognized HotRec, Hot Star union 21.
Successful facilities are revealed by executive board members, composed by the representatives of Tourism Regional Council and the Department of Tourism. Information about recommended facilities is included on Department's website Recommend.ge which helps visitors to choose desired quality of tourist services and facilities. The project "Recommended by the Department of Tourism" continues and anyone can get involved in it. Those who wish to participate in the mentioned project should fill in online application form or submit already filled in applications to the Department of Tourism.