News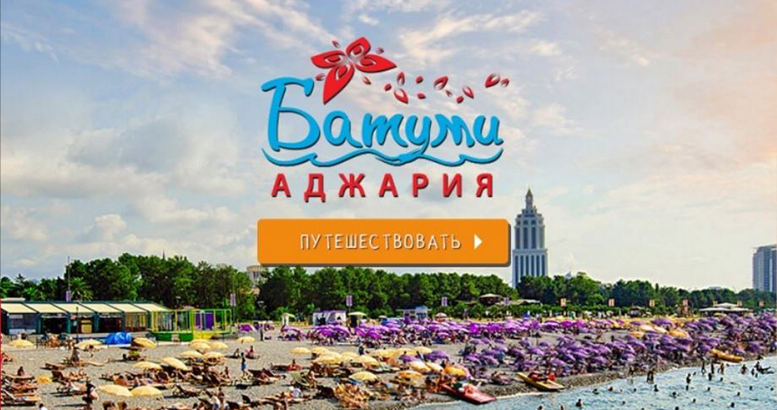 Russian media actively publishing about tourism potential of Ajara
19 May 2016
Promotion of tourism products of Ajara is in its active phase in Russia. For the first time this year Department of Tourism of Ajara has launched an active PR and Marketing activities in Russian Federation the goal of which is to promote the tourism potential of the region and which caused the great resonance in Russian media. At the conference held by Department in Moscow attended by the representatives of famous Russian online and print media the issues connected with tourism potential of Ajara, its sightseeing, rest in Ajara and prices were discussed. As a result at about 50 articles have been published focusing on the increasing number of Russian tourists in Ajara, main sightseeing of the region and the variety of tourism products.
Articles:
Within PR campaign Department hosted the press lunch for the journalists in Moscow and the culinary masterclass for the travel agencies. Travel agencies got acknowledged to Georgian cuisine at the masterclass and cooked traditional Georgian dishes themselves. The goal of the masterclass was popularization of Georgian cuisine which was greatly appreciated by travel agencies. They actively commenced to work out the gastronomic tour packages in direction of Ajara.
Within PR campaigns the active online promotion has been launched in such famous online publications as Travel.ru, Tourister.ru and Tonkosti.ru by placing the promoting articles, banners and online competitions.
Article: http://www.tourister.ru/
For the first this year Department of Tourism of Ajara also hosted the groups of popular Russian TV channels Моя планета and Пятница who prepared the TV shows about Ajarian cuisine and the gastronomic tours of the region. The TV show "Планета вкусов" was broadcasted via "Моя планета" in May. As to the TV show "Еда, я люблю тебя", it will devote its telecast to Ajarian gastronomy on TV channel Пятница in July. The camera crew of the TV channel Пятница will visit Aajara at the end of June once again. This time Ajara will be shown as the most romantic and beautiful places for wedding. Besides the camera crews of TV channels the journalists within the press tour will get aware of the tourism potential of the region.
Department of Tourism of Ajara will continue PR and Marketing activities for attracting the Russian tourists till August. Russia has taken the third place after Turkey and Azerbaijan according to the number of tourists entering our region. Ajara was visited by 430 817 Russian tourists during last three years.
Articles: