News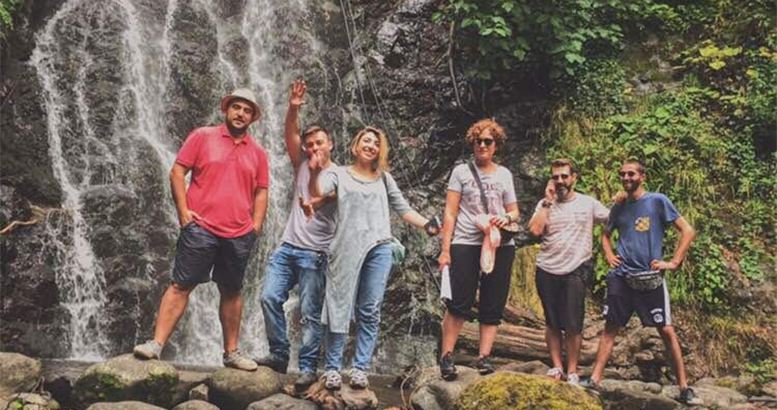 "Safe Tour" travels around Ajara
24 July 2017
The camera crew of the program "Imedis Dge" on Imedi TV got acquainted with tourism products and possibilities in mountainous Ajara. The hosts of the program –Nikoloz Tsulukidze and Tornike Kverenchkheladze under the rubric "Safe tour" travelled through the bike route in the village Mirveti and the "Gun road" in Machakhela. On the Mirveti route they visited beautiful boxwood grove, waterfall, Mirveti Arch Bridge and the picnic area.
On Machakhela route, the camera crew got to know the history of Machakhela Gorge and the Machakhela gun production in the Chkhutuneti museum. They also visited the descendant of Machakhela gun manufacturers – Noe Nagervadze and assisted at the process of making gun souvenirs.
Apart from Mountainous Ajara, the camera team filmed Batumi as well. Their visit to the region was organized by the Ajara Tourism Department. The viewers will be able to watch the "Safe tour" trip to Ajara on the 28th of July, in the final program of the season.