News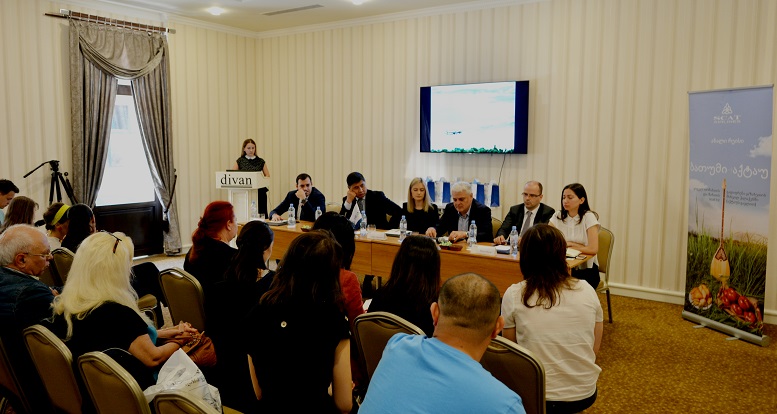 One more air company performing flights from Kazakhstan towards Batumi
6 June 2016
On June 5 the Kazakh air company "SCAT" Airlines performed its first flight Aktau – Batumi – Aktau. Air Company has brought at about 100 tourists from Kazakhstan, among them 30 representatives of media. They will prepare special TV shows and articles about Ajara.
Today the representatives of Air Company held the presentation for Kazakh journalists which was attended by the Major of Batumi Giorgi Ermakov, representatives of Kazakh Embassy, Sakairnavigation, TAV Batumi and Department of Tourism. The representatives of the Department of Tourism made a presentation regarding tourist potential of Ajara about Kazakh journalists.
This year besides the air company "SCAT" the air company "Skybus" is performing flights form 8 large towns of Kazakhstan.