News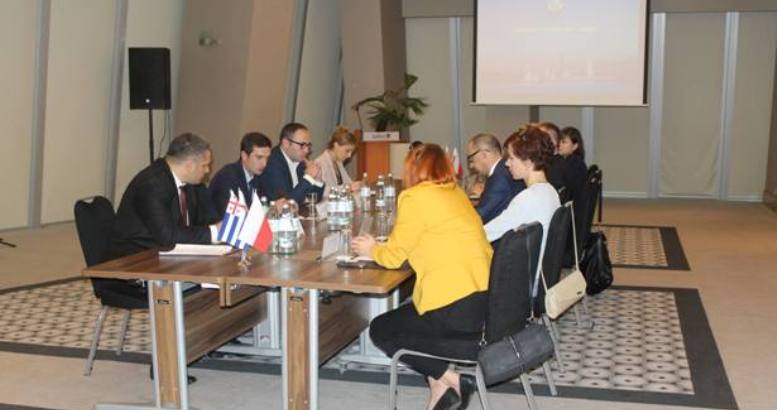 Visit of Silesia delegation to Ajara
29 September 2015
From 29 September to 3 October, Ajara is visited by the officials of the Polish region of Silesia. Friendly relations between the two regions have been around for many years, but recently the format of cooperation has expanded and today, along with tourism industry, the cooperation is also carried out in the spheres of public health, economy, agriculture, education and culture. During the visit, the delegation will meet the chairman of Ajara government and other senior officials of various departments. On September 29 at 15:00, the Chairman of the Department of Tourism and Resorts of Ajara has presented a special presentation to the guests where in addition to the tourist potential of Ajara, some current and future projects of the region in collaboration with Silesia have been discussed.
It should be noted that for the Department of Tourism and Resorts of Ajara, Poland is one of the first and largest tourism markets in Europe, where the Department annually conducts promotional activities. In 2015, promotional campaigns aimed at popularization of Batumi and Ajara have been conducted in several Polish cities such as Warsaw, Katowice, Poznan, Chestakova and Gliwice. Advertising campaigns were also carried out in some cities of the Silesian region, such as Zabrze, Czeladź, Mislovitse and others. This year, the articles and television reports of the leading Polish media about Batumi and Ajara have already reached the audience of 15 million people. The Department of Tourism of Ajara in cooperation with the National Tourism Administration of Georgia as well as independently took part in various international tourism exhibitions in Warsaw, Katowice, Poznan and Gdansk. The representatives of the tourism industry of Silesia in their turn annually participate in "Batumi Expo"- Batumi International Tourism Fair.
With the assistance of the Department of Tourism of Ajara, charter flights from Poland have been implementing for 4 years so far. In 2014, due to the flights implemented twice a week from three Polish cities (Warsaw, Poznan and Katowice), 6 000 Polish tourists were able to visit Ajara.
The number of Polish tourists is increasing every year. In 2014, an increase of 29, 1% was recorded in the amount of incoming Polish tourists. According to the data as of January-August this year, accommodation facilities of Ajara have registered 12 703 of Polish tourists, which is 2.7% more than the same period last year.
As for the format of further cooperation with Silesia, Department of Tourism plans to use the experience of Polish colleagues in the field of hotel classification and tour guides licensing. The visits of Polish experts to Ajara and their involvement in the professional trainings are also planned.