News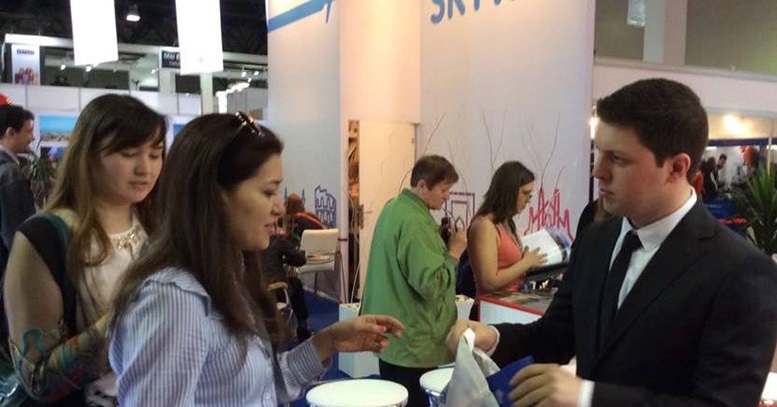 After introducing the region at Kazakhstan tourist exhibition "Ajara Day" will be organized in Astana
22 April 2016
Ajara sea resorts is under special spotlight at Kazakhstan tourism exhibition KITF-2016. Department of Tourism and Resorts of Ajara A.R has presented tourism potential of the region at the biggest tourism exhibitions of central Asia on 20-22 April. Ajara stand in Tourism National Administration of Georgia is distinguished by big number of visitors and tour operators.
In the limits of the exhibition representative of Ajara Tourism Department paid not one important meetings with the representatives of air companies and big travel agencies. In recent year special interest is expressed towards Ajara in Kazakhstan. Three air companies including "Skybus", "SCAT" and "Southern sky" will operate flights from eight cities of Kazakhstan to Batumi direction.
Last year an increase by 3, 5 % of tourists entering the region from Kazakhstan was recorded compared to 2014. This year Department has already started active PR and marketing campaigns. Outdoor advertisement - Ajara promotional billboards and light boxes are placed at about 130 places in 7 big cities of Kazakhstan. On 25 of April Ajara Department will host "Ajara Day" in Astana where representatives of media outlets, travel agencies and diplomatic corps will get acquainted with Georgian folklore, cuisine and Ajara tourism potential. In May and June info tours of Kazakh tour operators are planned who will prepare travel packages of Ajara.