News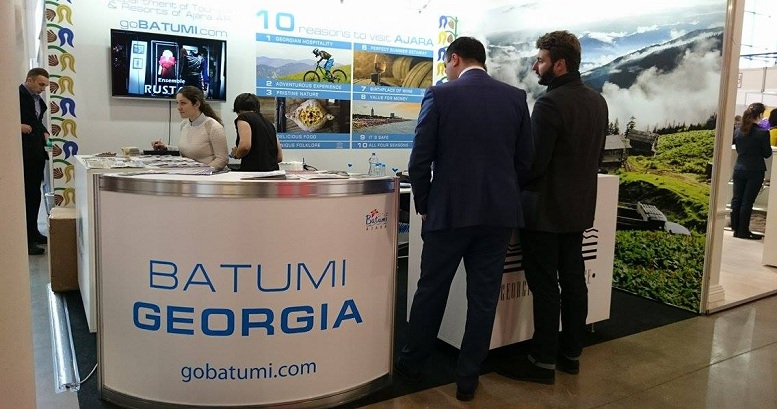 Ajara Tourism Department at Vilnius International Exhibition
22 January 2016
Department of Tourism and Resorts of Ajara participates at Vilnius International Exhibition "Adventure 2016" in Lithuania. Department is presented with a separate stand at the exhibition where guests will have the possibility to get acquainted with materials reflecting tourism potential of the region together with the possibility to taste Georgian wine, Churchkhela and sweets. Ajara Tourism Department plans presentation of the region's tourism potential within the limits of the exhibition for Lithuanian travel-agencies and representatives from Lituanian media outlets and diplomatic corps. In addition travel-packages for a week in Ajara will be raffled at the exhibition which includes travelling, accommodation and food. The exhibition was opened today and it will end on 24 January.
Ajara Tourism Department participates in Vilnius International Exhibition for the third times. Department carries active marketing and PR campaigns in Lithuania since 2013 which is resulted in increased number of visitors from Lithuania from year to year in the region. In 2015 2,8 % more visitors visited Ajara from Lithuania compared to 2014.
Ajara Tourism Department plans to participate in 16 International Exhibitions including in Germany, Dubai, China, Japan and South Korea for the purpose of tourism potential popularization and attracting visitors.