News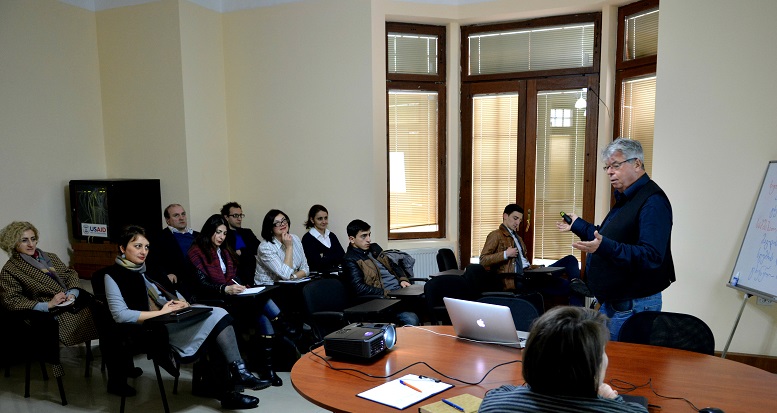 Training "Organizing Restaurant Business" in Tourism Department
23 March 2016
Managers of acting food facilities in Ajara region were given trainings. German Expert Hans Ulikh Trosyen has shared his 30 years' experience in restaurant business to training attendants. Standards approved in the world which restaurants should meet were thoroughly discussed in the course of training. At the training Trosyen highlighted such details as organizing restaurant, organizing interior and kitchen, staff management, hosting, table etiquette and other important issues the unity of which ultimately determines reputation and service quality of restaurant.
Department Training Center offers free trainings to those employed in tourist businesses. Information about trainings is updated on a regular basis at the web-site Recommend.ge. In case of wish and for the purpose of remedying existing problems in the field, representatives of private sector may also address the center with the initiative to provide consultation or desirable training.
"Our Training Center aims to improve service quality in the region. Trainings are free and any person employed in the field may select the most applicable training and attend it. For this aim we have in advance elaborated trainings schedule for three months and we have published appropriate information about training topics, trainers and training dates at special web-site recommend.ge. I think for the end of this year trainings will definitely have good results and trainings will make positive impacts on service quality" - declares Chairman of Ajara Tourism Department – Mamuka Berdzenishvili.
See this link for trainings schedule http://recommend.ge/ge/training-center/trainings .