News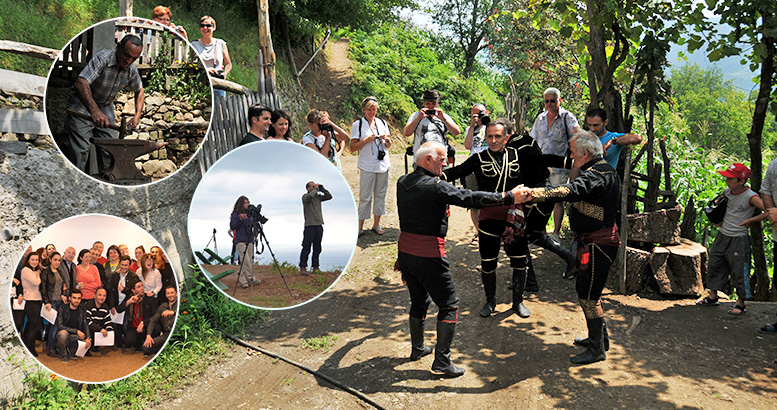 Trainings for guesthouse owners are planned in this year
15 January 2016
Tourism Products Development Agency starts new projects this year. The agency which has changed name and profile by Ajara Tourism Department in 2015 is focused on promotion and development of tourism potential in rural areas and beyond coastline.
This year Department plans creation of complete travel packages at all municipalities which will be added by various services, which includes participation of family houses, tasting of local meals, getting acquainted with local handmade products and other services. The Agency plans to create base of family houses in Ajara which will be placed at web-site of department with supplemented photos and information.
Last year Agency assigned two new routes which included Matchakhela historical-cultural route and Batumi-Mirveti-Batumi cycling routes. Besides it has created travel packages and routes for newly opened ski resort "Goderdzi"
Tourism Products Development Agency plans trainings for owners of guesthouses in Ajara. Training participants will be given information about international standards in tourism industry and informational brochures which will include information on basic norms of service. In addition Agency plans training of guides according to certain routes. Trainings include theoretical and practical tasks.
Novelties are planned to Tourism Informational Centers. One more informational center will be added to acting informational centers in the region which will be placed at Batumi Central building. Renewal and diversification of products at informational Centers are planned (routes, maps, tours, brochures, thematic souvenirs).
Besides Agency will organize festivals for the purpose of popularization of region including Summer festival, Birds International Festival and Autumn Festival, as well as info and press tours.