News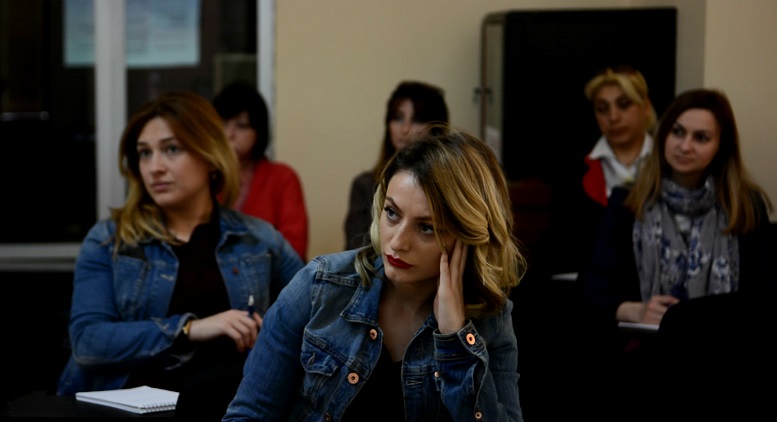 125 specialists were trained in Ajara for the aim of service quality enhancement
20 April 2016
Department of Tourism and Resorts of Ajara continues trainings of acting specialists in tourist facilities of the region. At this stage trainings were given to employees of travel agencies in PR communications by Chairman of "International Business Development and Investments Promotion Center" – Zviad Eliziani. He talked with tour operators about those principal questions of PR communications which is necessary for enhancing efficacy of activities of travel agencies and their successful operation.
Department Training-Consultation Center carries a day trainings weekly for acting staff in hotels, restaurants and travel agencies for quality enhancement. This year 15 trainings were conducted in Training-Consultation Center as a result of which about 125 specialties in food, accommodation facilities and travel agencies has been trained about tourism standards. In the first quarter trainings basically were given to administrators of accommodation facilities, specialists of reservation services, managers, waiters of food facilities and tour operators about the issues of online reservation, inspecting food products, management of restaurant business, service quality enhancement and PR communications. Till the end of this year more than 55 trainings are scheduled to be held in Department through which about 500 specialists will be trained.
"Information about trainings planned by us is updated on a regular basis at the web-siteRecommend.ge". In case of wish any representatives from private sector may address to us by the initiative to conduct trainings or give consultations for the purpose of remedying problems existing in the field. Our training center operates on the basis of Department and trainings mostly are given by invited trainers. What's the most important trainings offered by us are absolutely free for representatives of private sector", declared Tamar Kaikatsishvili – Head of Service Development Department under Ajara Tourism Department.