News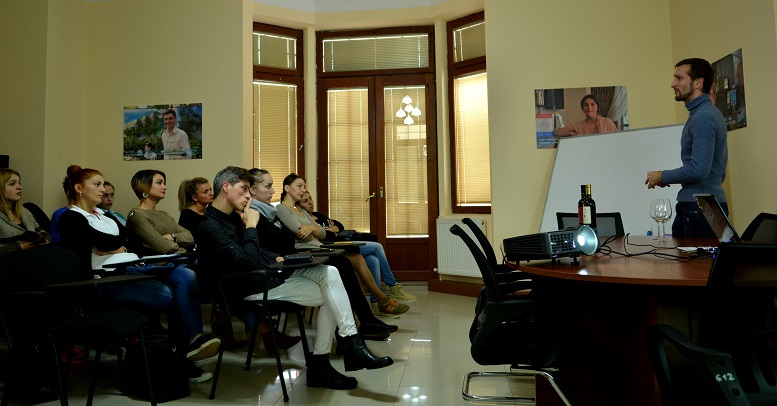 Training for service improvement in Ajara is underway
13 October 2016
Department of Tourism of Ajara is continuing training of people engaged in the field of tourism. Now up to 20 employees of dining facilities are undergoing the training regarding international standards of restaurant business. Waiters have been introduced to the etiquette of communication, setting the table and conflict management within the three-day training. Today training will be over by practical and theoretical teaching of wine delivery.
216 persons have been trained in training-consultation center of the Department of Tourism of Ajara during the current year. Trainings regarding online booking, inspection of production, restaurant business management, service improvement and PR communications have been held for the administrators of accommodations, staff of booking service, managers of dining facilities, waiters (waitresses) and tour operators. More than 20 trainings will be delivered in the Department by the end of the year.
Department of Tourism is delivering free weekly trainings for people working in the field of tourism. Schedule of trainings is available on website of Department – recommend.ge.