News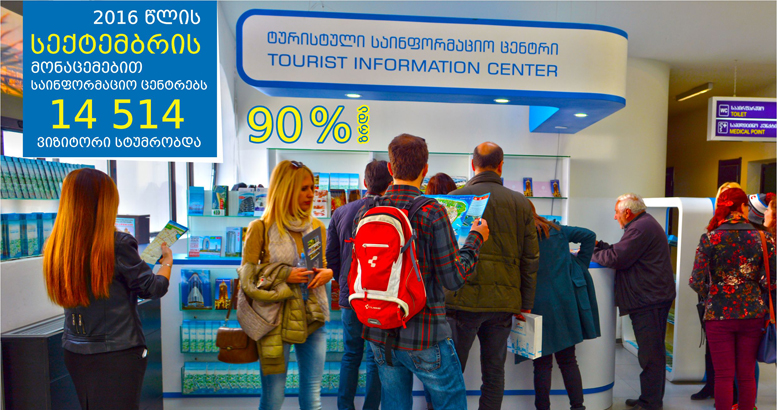 90% growth of tourist number at TICs
4 October 2016
In September number of tourists was increased by 90% at TICs of Ajara. 14 514 visitors applied TICs during one month. As to the data of last 9 months TICs of the Department of Tourism were visited by 77 345 tourists, exceeding the data of the last year by 102%.
TICs were most actively applied by Russian, Ukrainian, Turkish and Polish tourists. Most of them were interested in tourism sights of Ajara, gastronomy and routes in direction of high-mountainous Ajara. Homemade products and souvenirs characteristic to different municipalities, among them the souvenir of Machakhela historical gun, honey from Mtirala National Park and Botanical Garden, cigar from Keda, jams, syrups and Pelamushi used to be very popular among tourists.
Tourism Products Development Agency of the Department of Tourism has got TICs in all cities and municipalities of Ajara. Tourists can obtain useful information about tourism potential, product, routes and sights of the region. TICs of the ropeway and Batumi International Airport have been working during 24 hours. TIC of the ropeway will continue 24-hour working regime from October which is the most visited center within Ajara. For further information, call on the following hotline: 577 90 90 91 (93).