News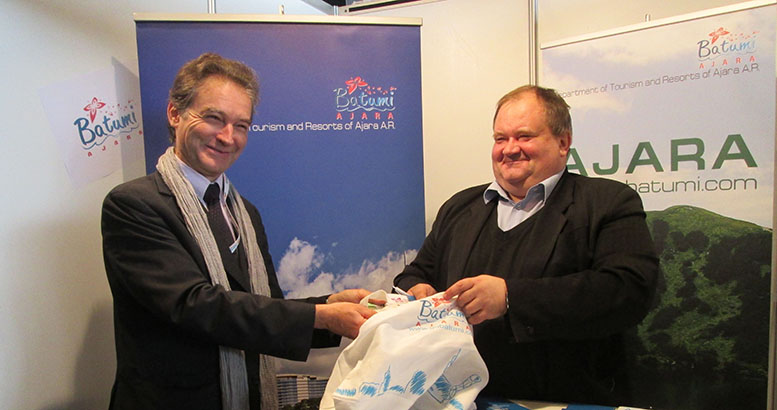 The 12th International Conference on Industrial Tourism in Zabrze
29 May 2015
From 22 to 23 of May, Polish city of Zabrze hosted an international conference on industrial tourism. This conference annually brings together the representatives of industrial heritage insitutions not only from Poland, but also from the cities of France, Ukraine, Germany, Belgium, Tunisia, Russia, Slovakia and Italy.
The conference in Zabrze, for the second time, was attended by the representative of the Department of Tourism and Resorts of Adjara in Poland, Mr Michel Zhanovski. He presented a special presentation introducing the industrial heritage of Adjara, which has great potential for the further development of tourism in this area. The building of the Batumi oil terminal, old Batumi seaport, technological museum of Nobel brothers, old railway station, wineries and tea factories were mentioned in the presentation. During the conference in Zabrze, an exhibition on tourism was also held, where Mr. Zhanovski shared promotional materials and all the necessary travel information about Adjara.
The organizer of the international conference and exhibition of industrial tourism was the municipality of Zabrze under the support of the Polish Chamber of Tourism and the World Tourism Organization. It should be noted that under the memorandum, Adjara region has been coopearting with Silesian region for several years already and Zabrze is considered one of the main cities in terms of industrial heritage.