TOP FACTS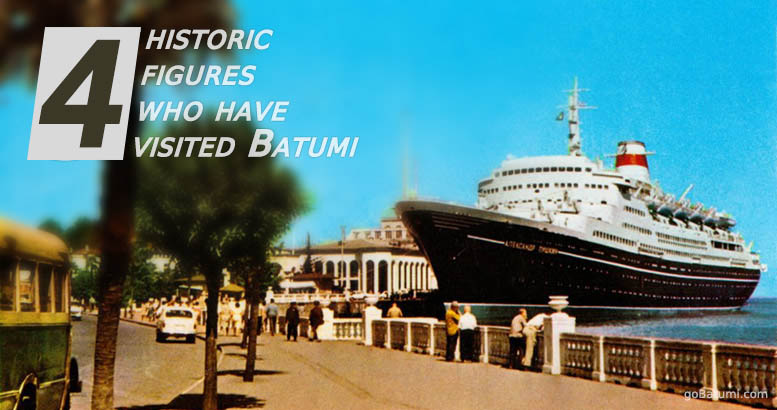 HISTORIC FIGURES WHO HAVE VISITED BATUMI
20 November 2015
Since its founding, Batumi has often attracted foreign visitors and people of different professions, interests and social status visited it at different times. Among many such visitors, there are people of special interest.
Source: goBatumi.com
Here are 4 historic figures who have visited Batumi:
Source: goBatumi.com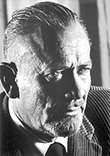 John Steinbeck
In the summer of 1947, John Steinbeck, an American writer along with the legendary war photographer Robert Capa began their journey to the Soviet Union. In his "Russian Diary" Steinbeck describes Georgia with particular admiration and pays great attention to Batumi with its beautiful landscapes, tropical climate and natural diversity. Many health resorts were located in Batumi at that time and citizens of the Soviet republics had to work really hard to get a chance of spending their holidays there. "We have come to believe that the majority of Russians hope to go to Georgia, and not to heaven when they die, since Georgia has a wonderful climate, rich soil and a small private ocean"- he wrote.
Source: goBatumi.com

Mikhail Bulgakov
The famous Russian writer visited Batumi twice, first in 1921, when he came to Caucasus in search of more favorable conditions for his creative life. Bulgakov had even planned migration from Batumi to Turkey, but returned to his homeland in the end. The second visit took place in 1928 when Bulgakov arrived in Batumi with his wife, visited Green Cape, and decided to write his "Master and Margarita" novel. He is the author of a play called "Batumi", which was written for the 60th anniversary of Stalin.
Source: goBatumi.com

Sergei Yesenin
A well-known Russian poet lived in Batumi from December 1924 to January 1925, in a house located on Melikishvili Street. During these two months in the city, Yesenin, managed to fall in love with two girls - Shagane Talyan, whom he dedicated a poem "Shagane, oh my Shagane!" and someone known as Kabtsova, whom he jokingly introduced to his friends as his new wife . Evenings spent with his new friends in Batumi, had a very positive influenced on his creative work. A poem "Anna Snegina" and dozens of others were written here, including those dedicated to the city.
Source: goBatumi.com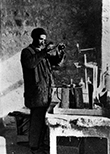 Nobel Brothers
In 1873, the founders of "Branobel" company went to the Caucasus in search of cheap resources. Already in 1875, in Baku, they established Nobel Brothers Oil Extracting Partnership, which then became the largest company of the Russian Empire. Baku-Tbilisi-Batumi was chosen as a transit route for oil transportation which has contributed significantly to the establishment of the "free port" regime in the city of Batumi. Nobel brothers have made a noticeable contribution to the construction of the Baku-Batumi pipeline, railway and Batumi Oil Terminal and were the first to transport oil from Batumi to Europe. In 2007, the house that once belonged to the Nobel brothers was transformed into a Technological Museum of Nobel Brothers, where in addition to the Nobels' achievements, one can also get acquainted with the accomplishments of the Rothschilds and Mantashev, tea and tobacco extension process in Adjara and development of printing industry in Batumi.Source: goBatumi.com