BATUMI CARD - 5946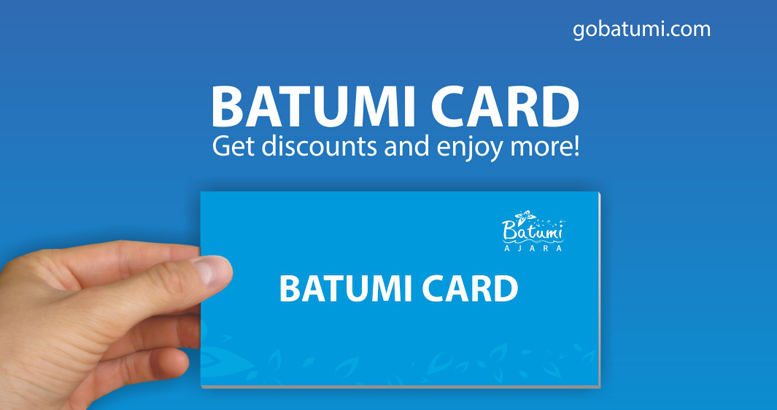 Batumi tourist information centre offers you a tourist discount card "Batumi Card". The card can be used in every possible means only in tourist facilities of Ajara, such as historical, cultural, entertainment, nutrition, hotels, transport services, etc.


Batumi Card means:
✔ Saving Money - discounts up to 10-35%;
✔ Saving Time - buying a card without staying in a long boring line;
✔ And GIFTS - Batumi guide, SIM Card and 10 tickets of Public transport.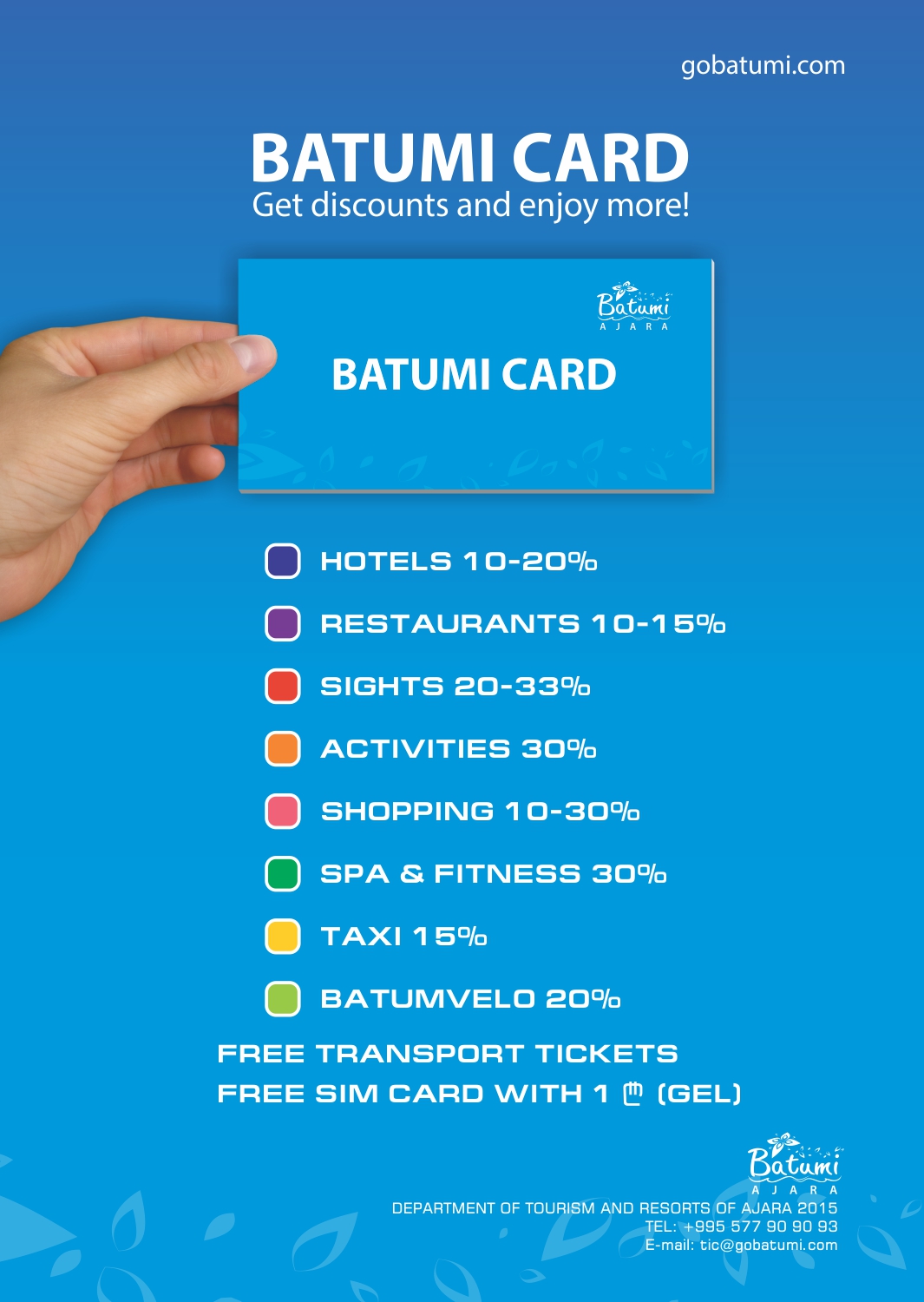 Places of purchase: Tourist information centres
Period of validity: 10 days