WHAT'S ON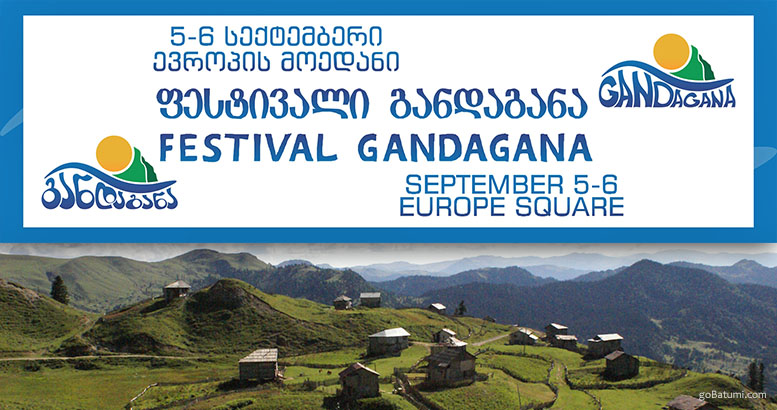 ''Gandagana'' Festival–a journey into the Ajarian village without leaving the town
5 September 2015
On the occasion of "Batumoba" fest, the Department of Tourism and Resorts of Ajara will be organizing "Gandagana" festival which will be held on September 5-6 at the Square of Europe. The festival will represent a portrait of Ajarian village with its traditions and main characteristic features. Residents and guests of Batumi will get acquainted with rural charm, gastronomic and folklore traditions as well as folk art of Ajarian village. "Gandagana" festival will provide an opportunity to "visit" Ajarian village without leaving the town. The festival program is diverse: master classes of Ajarian cuisine, fun contests, folk art exhibitions, folk group concerts, martial arts shows.
Within the festival, some ethnic music concerts will be held too: On September 5, from 18.00 pm, the concert of "Stumrebi" band will be held, and on September 6, the concert of "Gordeliy" ensemble will be presented.
The "Gandagana" festival held in parallel with "Batumoba" fest will contribute to the promotion of Ajarian villages and rural tourism, which is realized through various activities conducted by the Department of Tourism.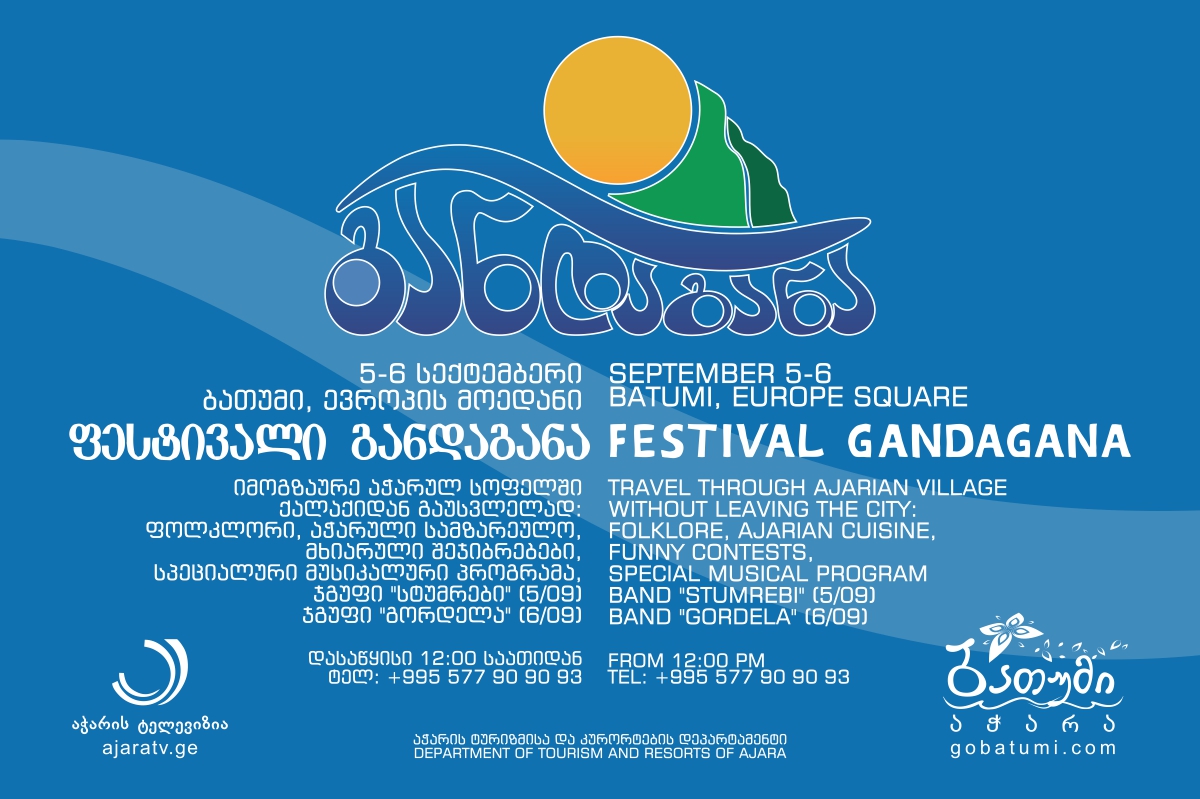 The events on the Square of Europe will begin at 12:00 pm. Admission is free. For more information, please call the hotline of the tourist information centers at the following number: (+995) 577 90 90 93.