WHAT'S ON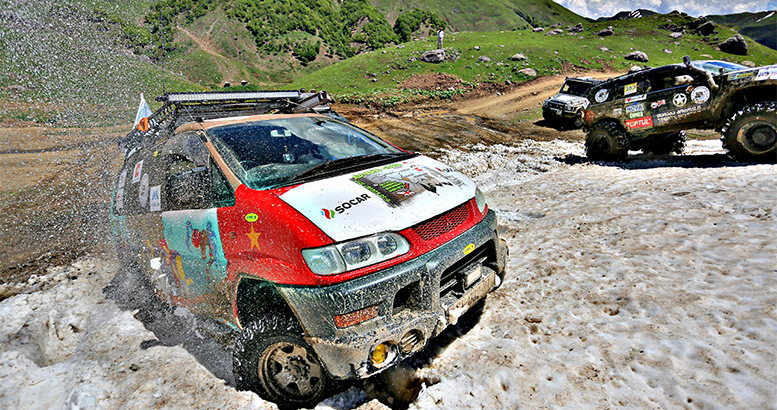 Trophy Expedition Adjara-Guria 2017
25 July 2017
Project: Trophy Expedition Adjara-Guria 2017"
Project presenter: company "GeoTourist"
Project participator and supporters: Autonomous Republic of Adjaria,Department of Tourism and Resort Department, Georgian National Tourism Association, Socar Georgia Petroleum;
Project description: "Trophy Expedition Adjara-Guria 2017" is company "GeoTourist"'s pilot project, that aims to develop extreme tourism in Georgia and increase involvement of local population in project.
Tourist sights existing in Georgia are geographically located in such places, which are impossible to access without special vehicles. Nowadays "GeoTourist" alongside its partners gives opportunity to those who wish to visit extreme locations in most inaccessible places and enjoy unforgettable journey through Georgia.
Trophy Expeditions in Georgia has been carried out by our company in Racha first in 2016 (Trophy Expedition Racha 2016). This success became a motivating factor for our company and this is why extreme tourism is a completely new direction on Georgian tourist market. Special attraction of this tour is participation of varied, extreme loving and amateur tourists within the project.
Please read further details about the tour on the following link: geotourist.ge
Anticipated tour will make the region more appealing to the tourists and will contribute towards the development of private sector, which is directly proportional to the economic growth of region and state.