MOUNTAINOUS AJARA
Page ID = 140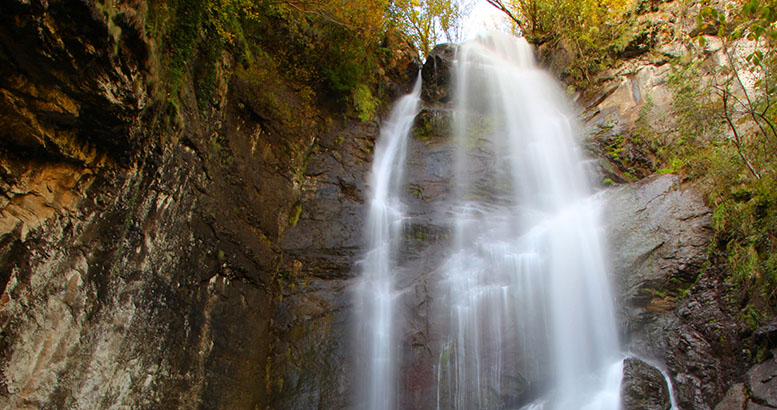 The mountainous regions of Ajara include the Keda, Khulo and Shuakhevi municipalities. Each municipality is full of rich and diverse natural beauty. The Meskheti, Arsiani and Shavsheti Ranges create a very interesting geographic relief of Ajara. Their average height is between 2000-2500 meters.


Keda municipality
Tourists often visit Keda to see the Makhuntseti waterfall. The nearby areas offer authentic restaurants and scenic picnic locations. The Archaristkali mountain and river gorge of Keda municipality are home to a variety of different flora and fauna, as well as other natural beauty, including a waterfall. The plants in the area are primarily deciduous and coniferous. The animal life in the area is also diverse. Additionally, the region has several mineral waters with unique medicinal qualities.


Shuakhevi municipality
Shuakhevi is a typical mountainous municipality full of diverse flora and fauna. Agriculture is the main industry in Shuakhevi. The locals of Shuakhevi pride themselves on their generosity and hospitality. Visitors can get an authentic taste of village life and take part in a variety of farming activities. The area is also excellent for hiking, hunting (wild boars, hares and badgers in particular), horseback riding, rock climbing and cycling. Shuakhevi is also home to the Gomarduli ski resort.


Khulo municipality
Khulo - a beautiful part of the Ajaran highland - is distinguished by its rich natural beauty, cultural sites and history. Khulo is composed of mount-forest and mount-meadow soils. Deciduous and coniferous trees and plants predominate the area. The beautiful Mtsvane Tba (Green Lake) is located in Khulo municipality. Beshumi is a well-developed summer resort, and Goderdzi, Kedlebi and Danisparauli are ski resorts located within the municipality.
Nigazeuli
Read more
Gobroneti
Read more
Beshumi
Read more
Ski resort Goderdzi
Read more
Merisi
Read more
Pirveli Maisi
Read more
Machakhela valley
Read more
ChakvisTavi
Read more