Capital of Adjara, Batumi is Georgia's second most-visited city, counting more than 2 million visitors last year. It has a history stretching back to when the Greeks and Romans made their home here, as well as a vibrant mix of European and Asian architecture, elegant boulevards and squares that hark back to the 19th century and its prosperity as a free port.
Having left the Soviet Union in 1991, and reinvigorated by recent investment, Batumi's cultural vibrancy is now a match for its mesmerizing scenery. Charm runs through its vibrant, characterful streets and lovingly restored buildings. Contrast adds to the intrigue. Batumi is a veritable feast, with an abundance of artefacts and masterpieces of modern art.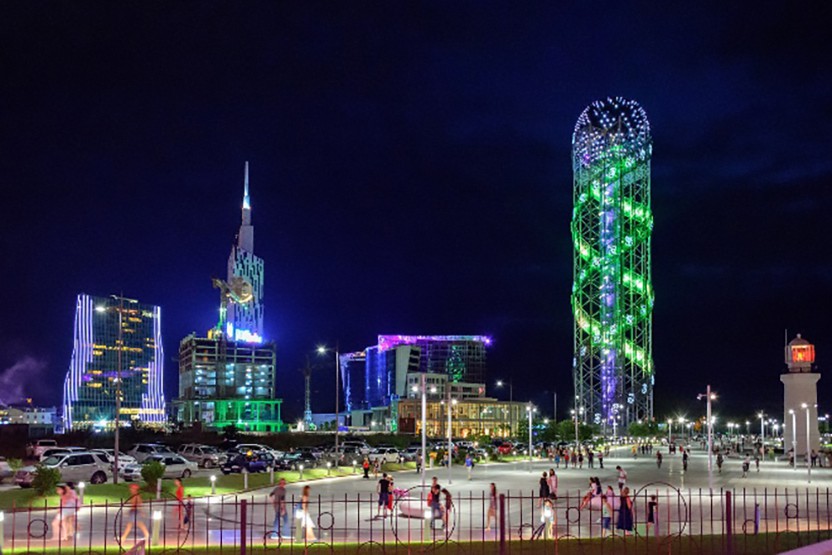 While first time in town, head to the seafront where the fresh air blows along the 7km-long Boulevard. This is the perfect place to stroll with an ice cream and really sink into holiday mode amid the palm trees, cafés, benches, dancing fountains and sculptures. See attractions like the Dolphinarium, with its regular shows, the ferris wheel for old-fashioned fun and landmarks like the lighthouse and modern sculptures in the Miracle Park.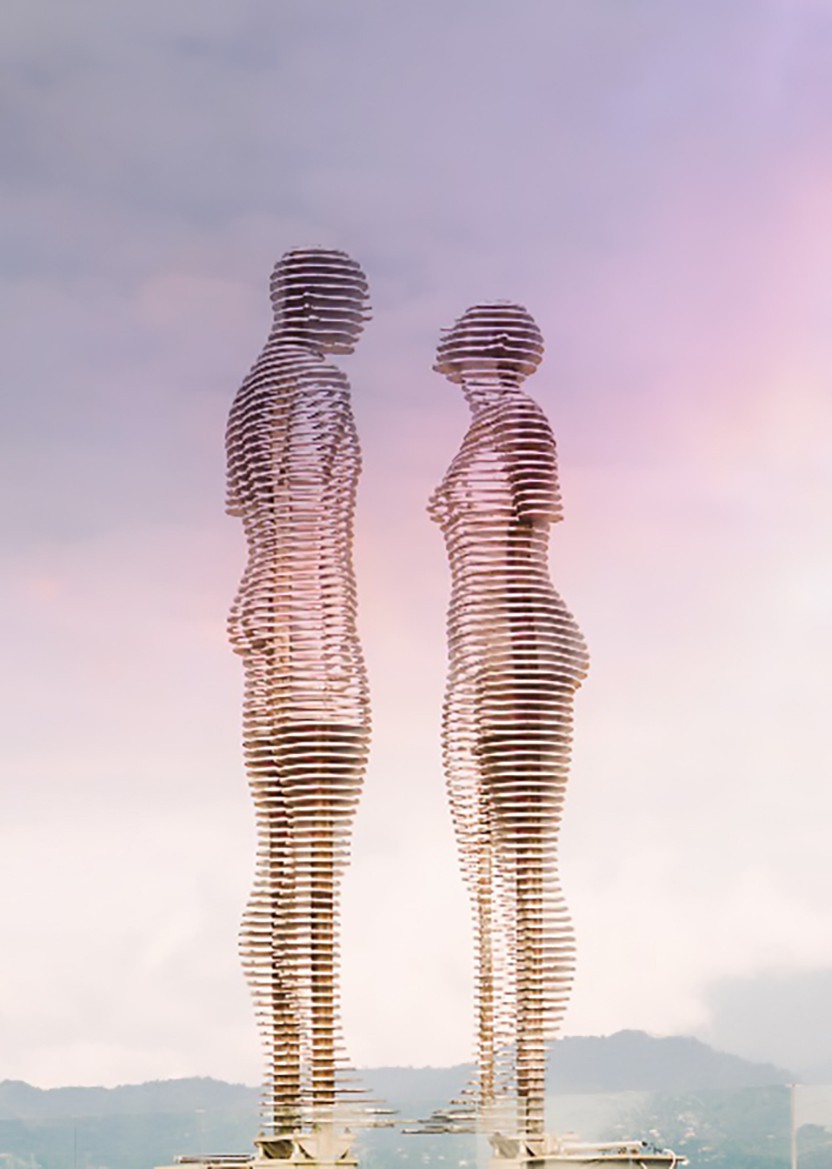 Crowds gather on this stretch at 7pm daily as the Ali and Nino Monument springs into life. Two figures move towards an embrace then pass through each other, depicting the story of eternal love between an Azerbaijani boy and Georgian girl. Right hereabout enrich your day with incredible views from the 130m-high Alphabet Tower, a seafront landmark shaped like a strand of DNA and adorned with 33 letters from the nation's unique alphabet, enlisted by UNESCO.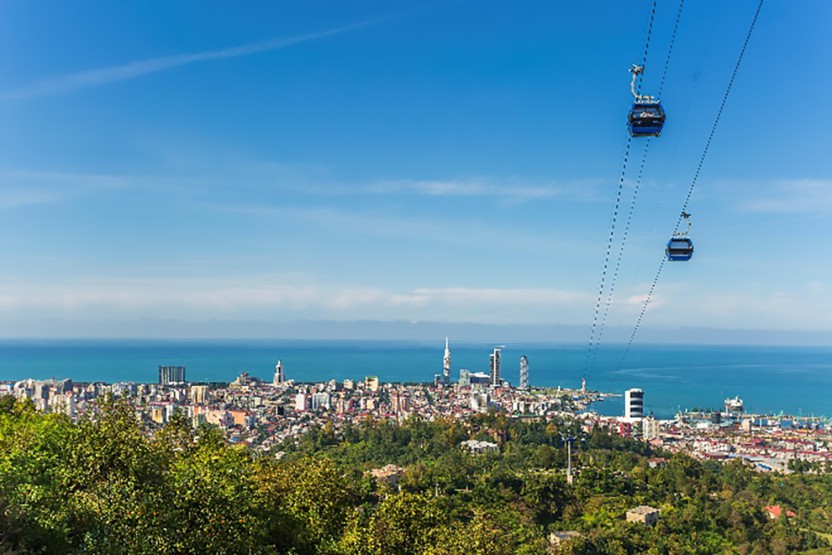 If high up places are your thing, then catch the cable car 250m up to Anuria Mountain and enjoy a beautiful sunset. On the way back down, your surroundings will change with the glowing lights of the city skyline.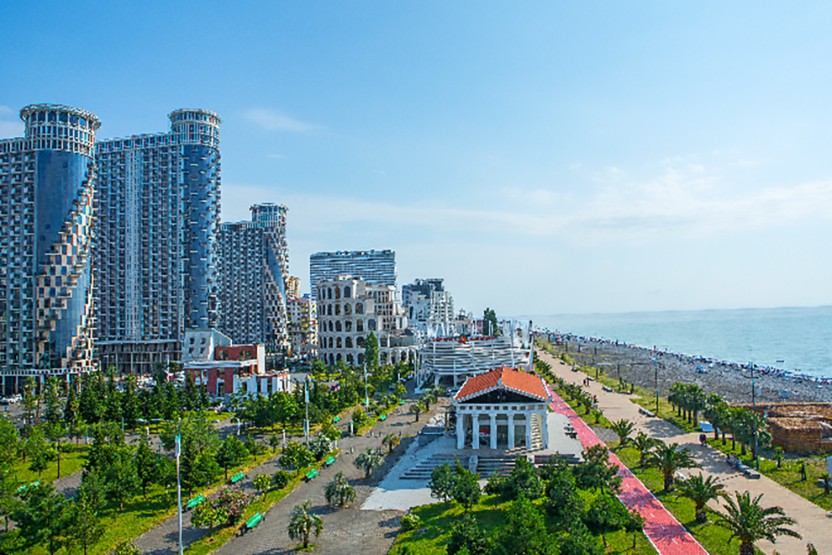 Batumi is an attractive destination not only during the summer season but also in spring and autumn. Visitors can sunbathe or swim as early as the beginning of May. The sea becomes even more pleasant during September and October, given Batumi's long Indian summers. Winters are warm and summers are hot in Batumi. In addition to the seaside, visitors can also trek to the amazing mountainous regions of Adjara. Just a few hours away from the seaside, one can enjoy the spectacular views from the mountains of Adjara at an elevation of 2000-2500 m above sea level.
Its programme of events is no less eclectic. Sway to the rhythm of the "Black Sea Jazz Festival", marvel at classical talent at the "Batumi MusicFest", Classical Music Festival "Night Serenades" and "Black Sea International Folk Festival", or immerse yourself in the cultural experiences such as International Theatre Festival "Debut", Batumi International Art House Film Festival "BIAFF" or International Animation Festival "Tofuzi".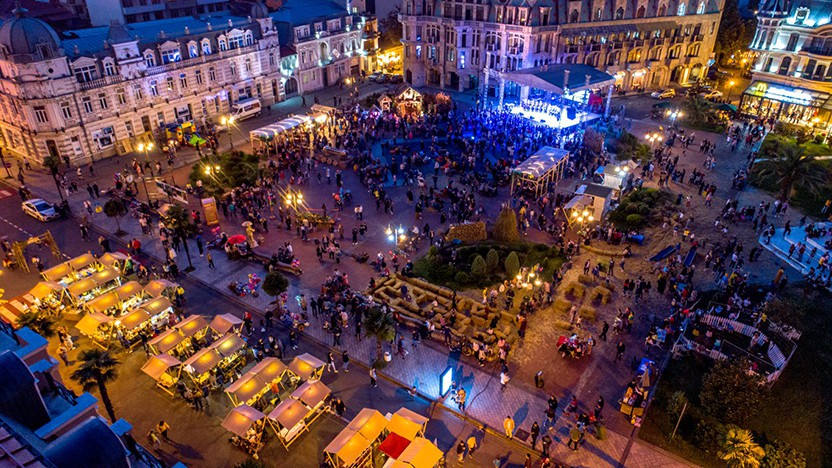 For more authentic feelings, visitors should also seek out rural tourism festival "Gandagana". During two consecutive days, Batumi's Europe square smells delicious as each Adjarian municipality represents its local produce, and food. Most interestingly, the event market decorations enable the visitors to travel throughout Adjara without leaving Batumi city. Tasting new or well-known dishes and wine, participating in culinary master-classes is the major part of the festival, as well as folk and modern music band performances, and funny competitions that leave incredible impression on spectators.
In fact, there's everything you could possibly need to create lifelong memories of your unique adventurous holiday in Batumi!