The summer has just ended; the sun heat turned into mild, pleasant warmth; the sea is reflecting the kind of dark blue, September sky and is sparkling in the sunlight. September in Batumi is the best time for untroubled vacation.
The September Sea is especially calm and clear; the sunlight is not too strong and you get a golden tan without any undue hardship. You should definitely take advantage of this period, which, in contrast to the noisy and crowded summer, will be remembered due to its ideal peacefulness. However, September in Batumi is full of different events.
Batumi International Art-House Film Festival –BIAFF, September 16-23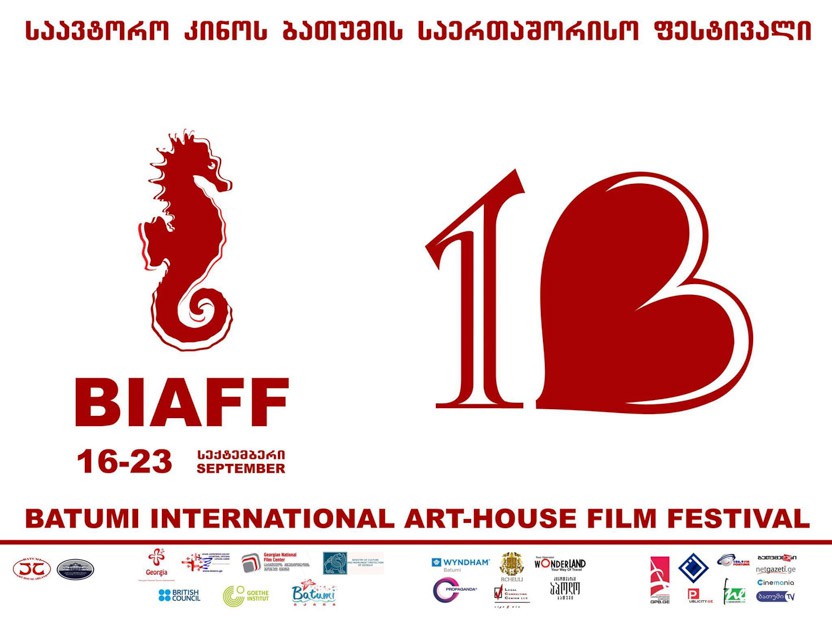 The BIAFF festival is a real holiday for cinema lovers. Film directors, actors and movie lovers from all over the world come to Batumi for the event. The Festival presents the year's best movie collections to the viewers. The film shows are held at "Apollo" cinema and in the open air, at Europe Square.
BIAFF is held for the thirteenth time in Batumi this year. Apart from the film shows, the world-famous film directors and producers give special master classes in cinematography. Participation in the festival is free and open to everybody.
Music Festival –September 2-12
In the first part of September, Batumi is filled with classical tunes. Georgian and foreign performers give concerts at Batumi Art and Music Center.
This year, the festival hosted a French pianist - Liz de la Sal, a composer – Michele Soni, an Irish pianist – Bari Douglas and other musicians. The concerts involved the works of Liszt, Beethoven, Rachmaninoff and Dvorak.
"Odessa-Batumi Photo Days"-September 2-12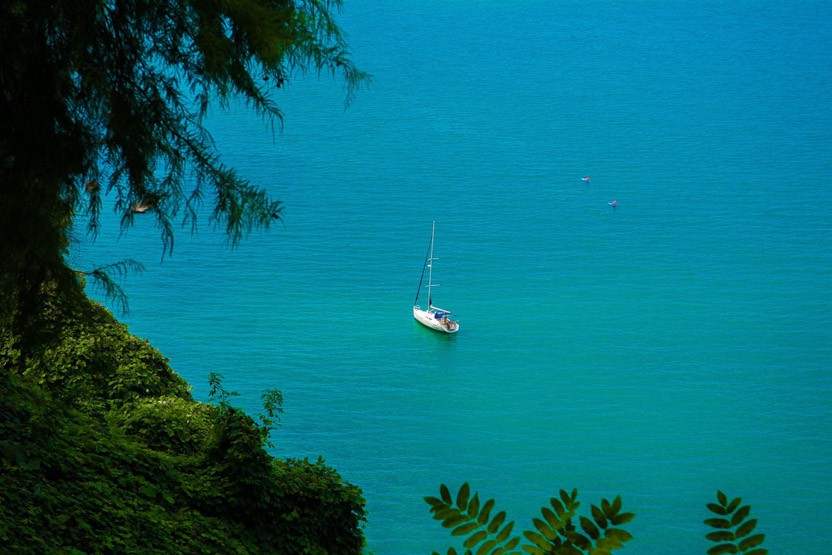 The photo days have been held in Batumi since 2014. Every year Batumi hosts modern and interesting photographers. In the current year, the works of Wroclaw Art University students have been displayed at Batumi Art Museum. Any interested persons could visit the expositions during 10 days, until September 12.
International Birdwatching Festival – September 3-8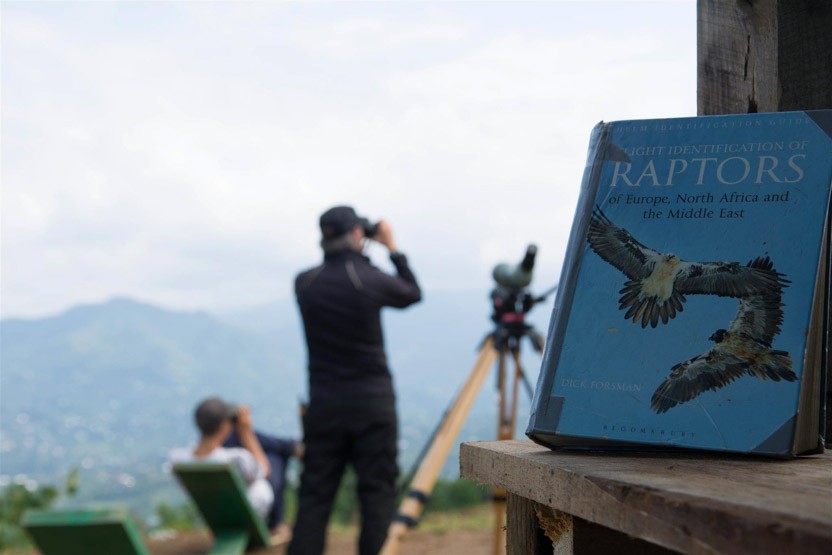 Birdwatching is a spectacular event. In this period, millions of raptors migrate through Adjara sky. This phenomenon can be observed only in some parts of the world.
On the 3rd-8th of September, Adjara hosted the International Birdwatching Festival. Professional experts and guides held free cognitive and entertaining excursions in the bird watching areas such as Chorokhi delta, Chaisubani and Sakhalvasho villages, Batumi Boulevard, Batumi Port and Kolkheti National Park. Leading specialists also gave lectures and presentations during the festival.
Ornithologists, volunteers and eco-tourists come to Adjara to watch the migration of birds from 25 different countries. The vicinity of Batumi is known as the "Eastern Black Sea Migration Corridor" and it, actually, ranks third in the world.
Birdwatching season opens in Adjara on August 15 and lasts for two months, until October 16.
The Festival has been held in the region since 2012 and has become one of the most popular eco-tourism destination. The number of people interested in the festival grows from year to year.
Batumoba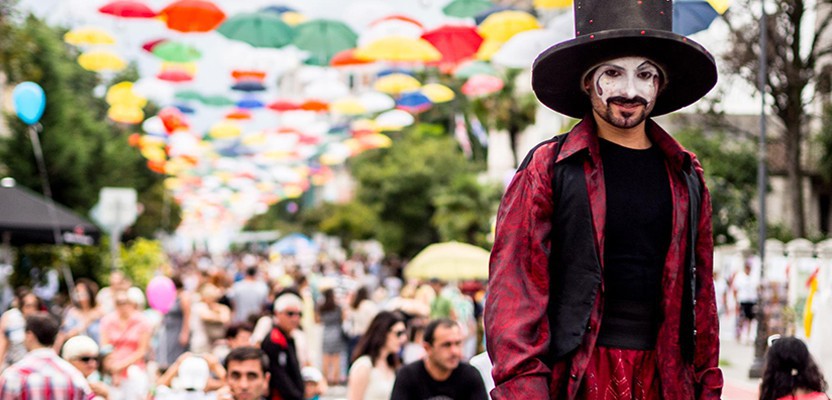 Velvet Season has started with "Batumoba" holiday. On this day, there were different open-air events, street performances, concerts and exhibitions in the city.
For celebration of "Batumoba", old signboards and items were used to revitalize the Old Batumi streets.
Festival "Gandagana" – October 5 - 6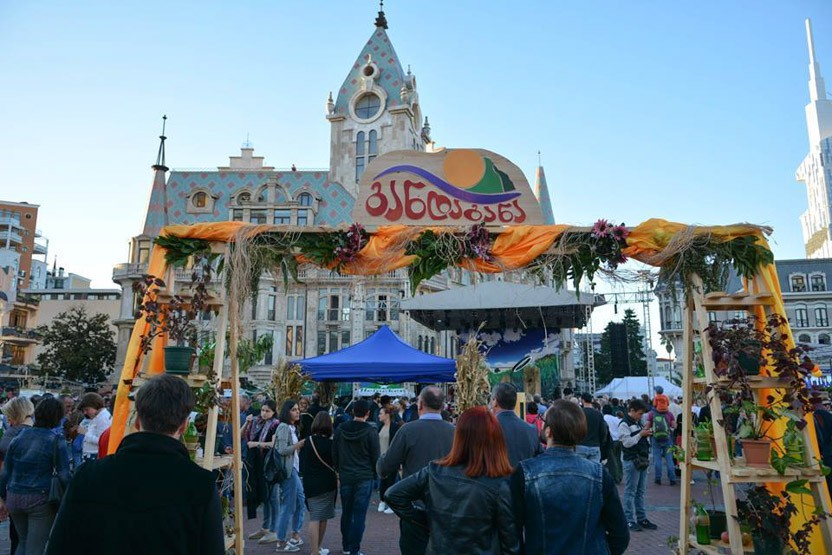 In the first week of October, Batumi is hosting a Rural Tourism Festival "Gandagana", which gives the guests opportunity to discover many interesting things and travel around Mountainous Adjara without leaving the city. Fresh fruit and eco-products will be brought from Adjarian villages and those interested in preparing traditional dishes will be able to participate in the cooking process.
You will learn to dance "Gandagana", to cook traditional, Adjarian food - borano, sinor and many others right at the festival. You will also be able to buy fresh, mountain dairy products, fruit, vegetables and sweets. There will be funny contests and masterclasses as well as the concerts of local folk bands.

Mountainous Adjara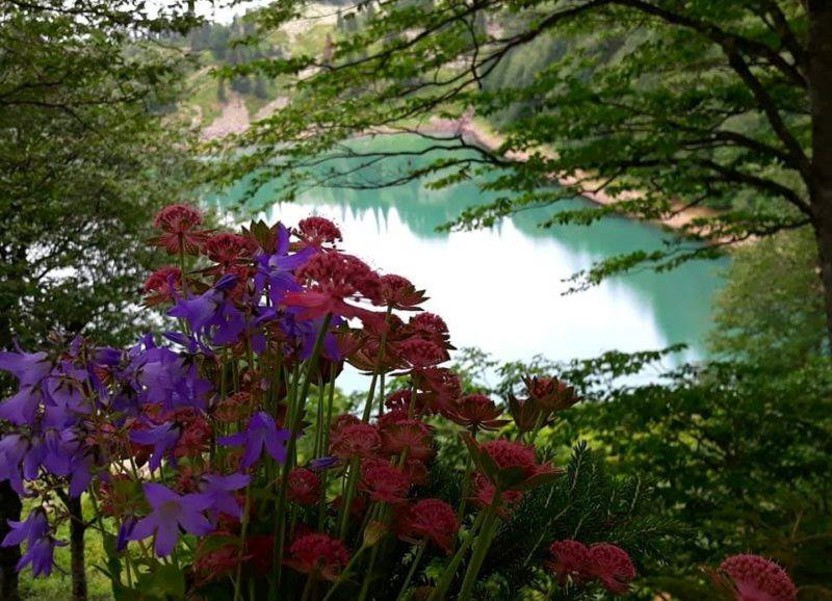 The Autumn Festivals promise pleasant days in Adjara. However, there comes a time when you want to go away from Batumi. There is a big choice: you can travel to Mtirala Park near Chakvi or to go to Kintrishi Reserve. If you would like to get acquainted with the life style of inhabitants of mountainous Adjara, you should visit Beshumi and Goderdzi resorts, from where you can easily get to the Green Lake. Here you will see the wooden houses of shepherds and some of the families remaining on the territory here and there. You definitely should not leave Adjara without visiting the Green Lake and the alpine botanical garden.
If you are interested in wine tourism and wish to try different sorts of wine, then you should visit Keda's family wine cellars in Vaio, Pirveli Maisi and Dandalo villages.
That is not nearly all you can experience in Adjara Mountains. Any village here is a new discovery for a newcomer. The same thing can be said of Adjara in autumn: the place for those who enjoy novelties and adventures.