Batumi – a resort in the region of Adjara, is rightly regarded as the most picturesque place in Georgia. The Forbes editors put it in the top five seaside resorts of the "velvet" season, besides, The New York Times, Airbnb and a popular guidebook "Lonely Planet" also recommend to visit Adjara.
It is not difficult to get from Ukraine to Batumi: direct flights from Kyiv are operated by SkyUp (from May 25) or YanAir (from April 6). YanAir also flies from Odessa (since May 29) and Kharkov (since June 5).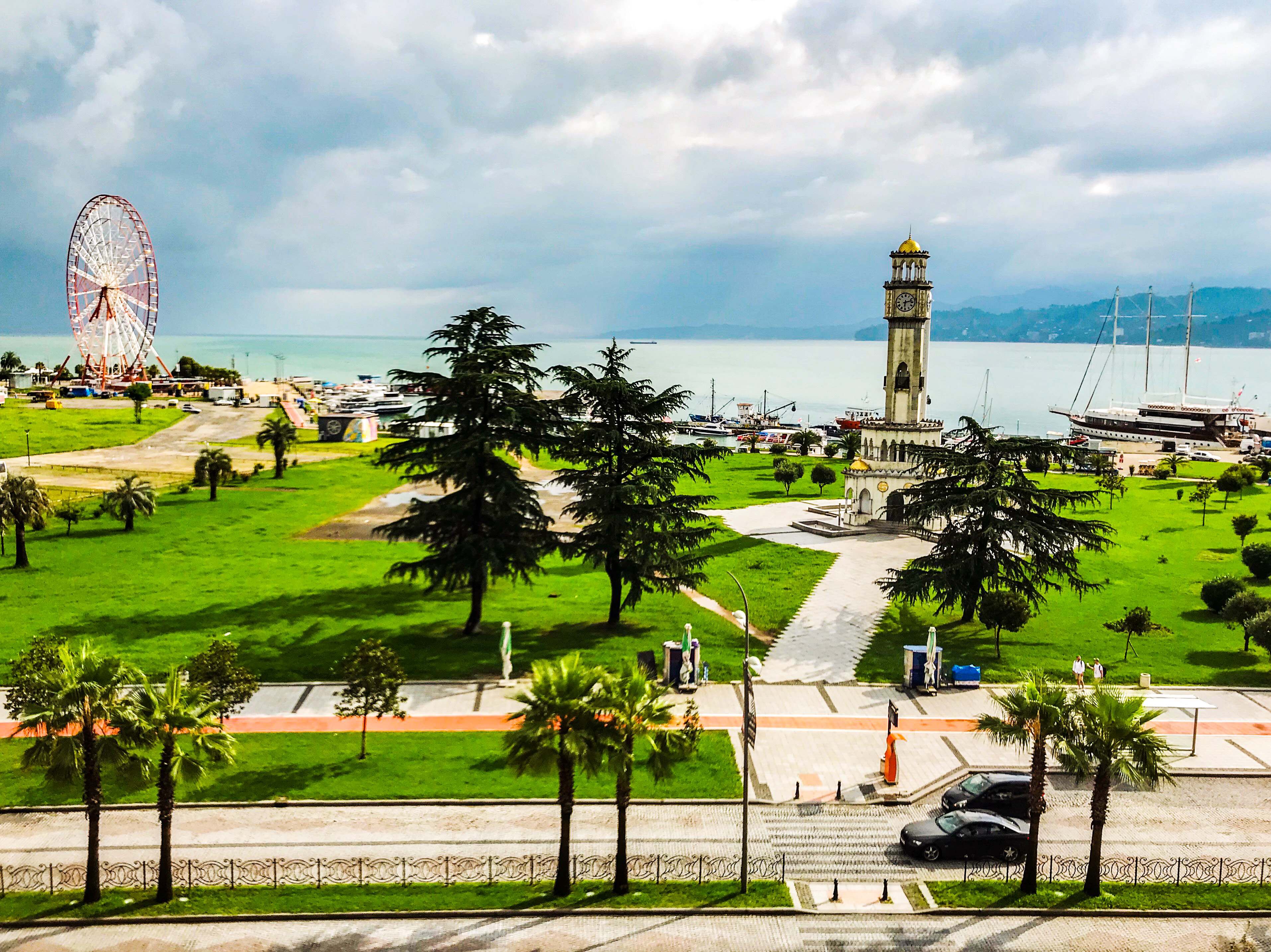 It should be noted that Batumi is no ordinary resort as apart from the beaches, there is much of interest to see. That's what we recommend you to do:
Walk through the town and find Instagram-locations
Upon arrival to Batumi, immediately take a walking tour, to feel the spirit of the city. Item one – Europe Square, with the sculpture of David Khmaladze – the daughter of Colchis king, Medea. It is in this square that many international concerts and New Year's celebrations take place.
Batumi Boulevard – a 7-kilometer coastal street, full of modern sculptures, fountains, and restaurants. There is also the Miracle Park with the observation wheel, old lighthouse, central pier, and the Greek colonnade.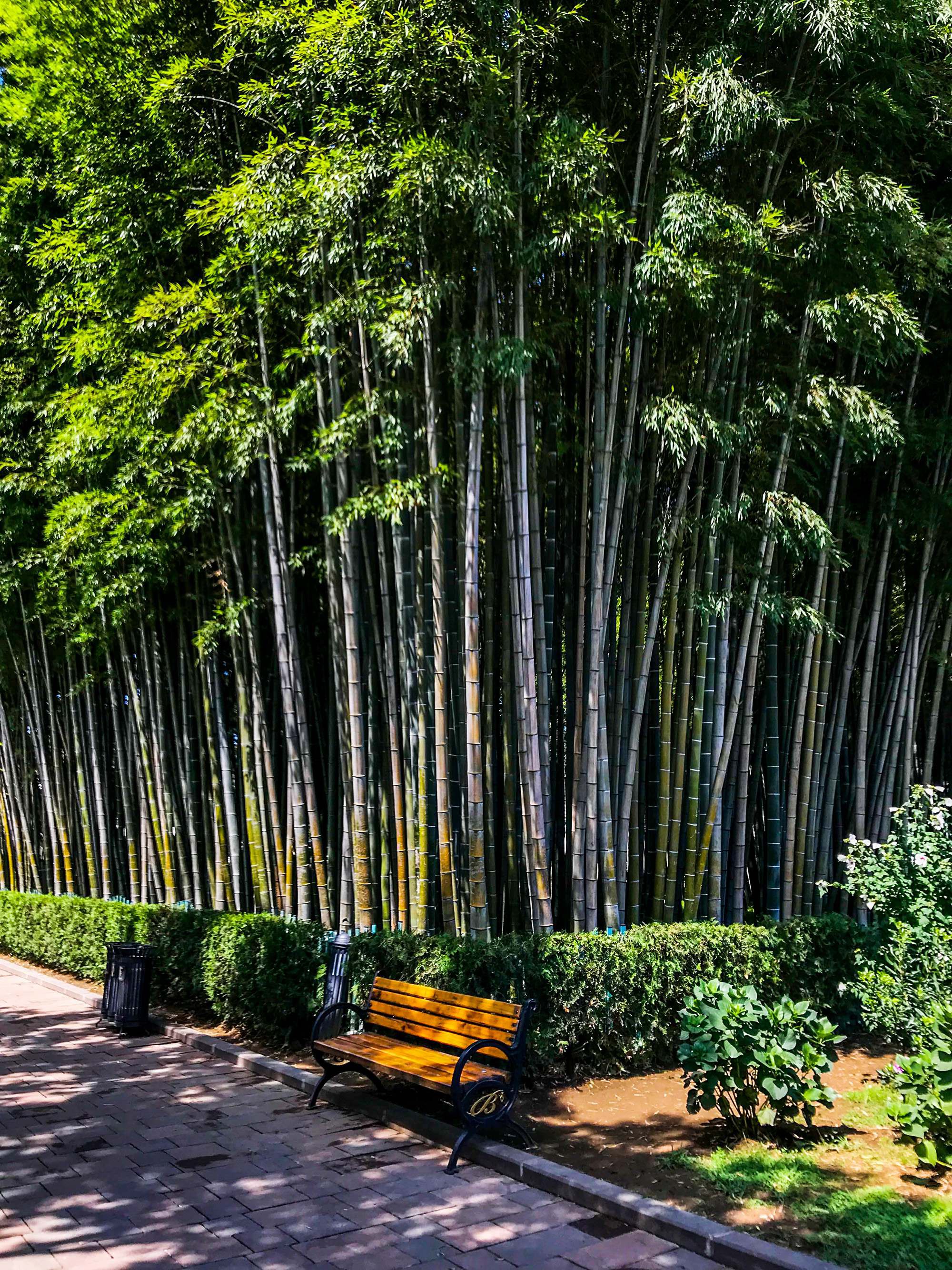 By the way, not far from the colonnades there is the bamboo grove.
You can enjoy the city views from height if you take a cable car, which is considered the longest in Europe. The one-way ride takes 10 minutes and costs 15GEL. At the end of the way, there is an observation deck at a height of 260 meters above sea level. Tourists note that the view is especially stunning in the evening time.
Alphabet Tower is the architectural symbol of Batumi, designed by the Spanish architect, Alberto Domingo Kabo. It is 130 meters high. The construction resembles the DNA double helix, carrying 33 letters of the Georgian alphabet. On top of it, there is a restaurant, open terrace, and info-tourist zone.
Not far from the Tower, there is a moving love statue of Ali and Nino, one more must-visit of Batumi. Two 7-meter figures made of metal plates with slots are blended into one and then separate. Herein lies the symbol of the eternal cycle of relationships.
Eat with no regrets
Adjarian cuisine is something special. Satsivi, Mtsvadi, Mchadi, Khinkali, Chkmeruli, the variety of choices is dizzying. And although it's hard to remember all the dishes by name, you will never forget their taste. You should, definitely, start your gastronomic tour with Adjarian Khachapuri. It is served at many restaurants, e.g. Terrassa Askaneli. You can watch the process of its preparation and even take a cooking master class.
Among other emotional, delicious and attractive places are – Old Boulevard (#23a Ninoshvili str,) Bern (#17 Rustaveli str.) and fish restaurant – Balagan (#31 Gogebashvili str.).
Plan your cultural program
Food and tours are only part of your vacation program in Batumi. Here you can attend different cultural and entertaining events such as the Black Sea Jazz Festival, the project involving world stars - CheckIn Georgia, film festival – BIAFF (September 15-22).
An upcoming event in Batumi is the fourth annual wine festival – Wine weekend Batumi-2019 (August 2-6) and the music festival Black Sea Sound & Color Fest (August 2).
Some grandiose concerts are also going to take place near Batumi: Shekvetili (45 km north of Batumi) will host British singer Jessie J on August 8, and on the 13th, there will be a concert of 30 Seconds To Mars.
Take night walks
Certainly, after sunset, things get pretty exciting at this magic resort. There are lots of night clubs and getting to a fun party does not take much effort. The upcoming events are 36-hour party - Phangan Heart at Iveria Beach with DJs from different countries (August 2-4); the same location on August 10, the star of American house-stage – Sadar Bahar, and on August 17 the UP2U club is hosting French DJ and performer – Willy William.