"If you drink local ship milk 25 days, even being blind you will see the stars in the sky". "If you plan to buy a cow, take into consideration that black cow from Didachara is better than Adigenian "Belasnezhka", as it produces more milk. Wild ducks can usually be met on the marshes near the Green Lake, but they are not hunted even in hunting seasons, - Do you know why? People feel pity for them. The locals love nature", - these are the texts, you can often hear in "marshrutka" (minibus) going to Beshumi resort.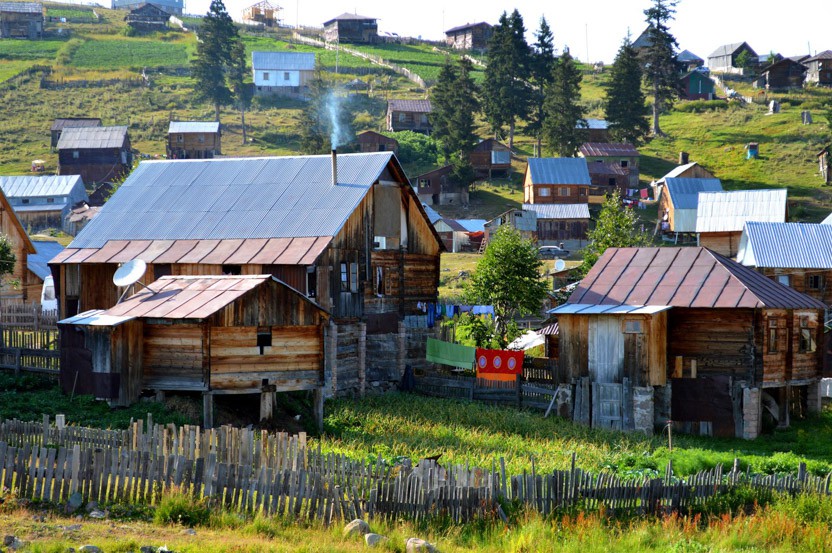 It is situated at an altitude of 2000 meters above sea level, 30 kilometers away from Khulo. The road to Beshumi is twisting and very tiring. It takes about 4-5 hours to get there from Batumi. However, when you pass by Khulo and go through the villages Rikheti, Shuasopeli and Danisparauli, you understand that it is worth it.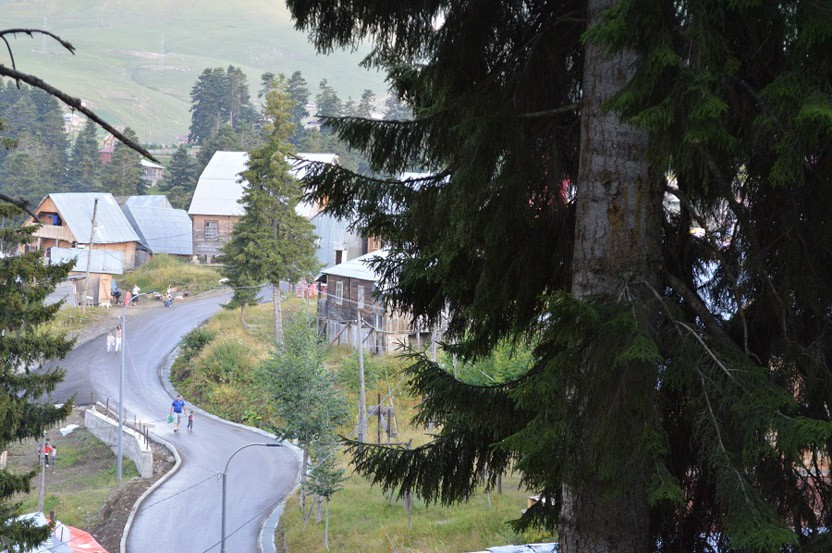 Consider that it is difficult to find accommodation in Beshumi, without booking in advance. Every hut here is already inhabited by tourists, so you had better book your stay earlier.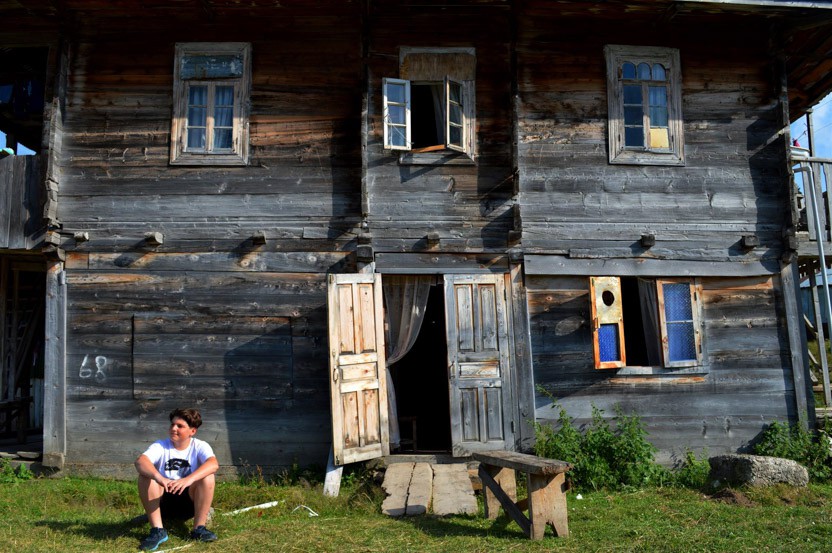 Right after Goderdzi Pass you will see "iailebi" – settlements of herdsmen. Herdsmen stay here for summer, look after their livestock, produce dairy products and closer to the fall they leave the place. Summers in mountainous Adjara are full of life. You can hear a happy clamor from morning until evening. Grandparents, children and grandchildren come here together and you can see red-cheeked kids waving at minibus passengers.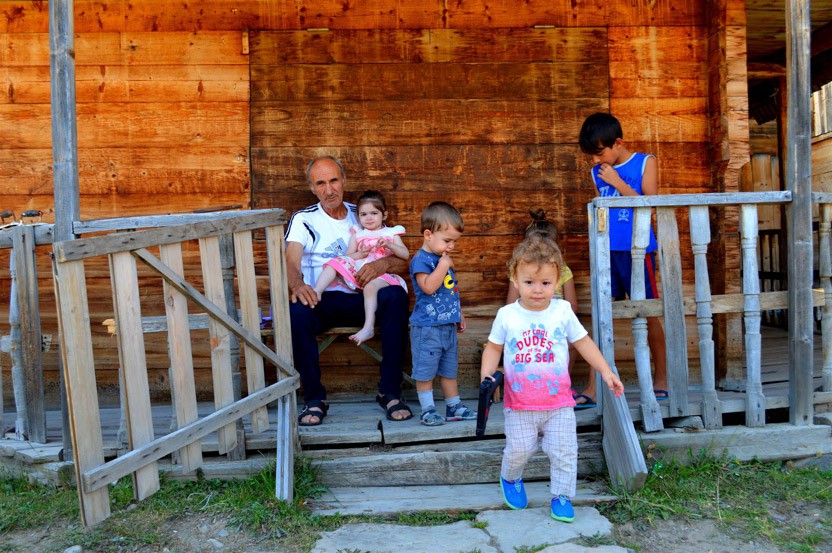 Soon after Goderdzi Pass you will reach Beshumi with its wooden cottages and cabins, hammocks of all colors suspended between spruce trees and smiling campers all around.
Backgammon sounds and a happy clamor of playing children are heard from the wooden balconies until late.
The lights in the cabins are on until late and in the morning, while drinking coffee, you will hear the street traders shouting out: "Wild strawberry! Kaimaghi!"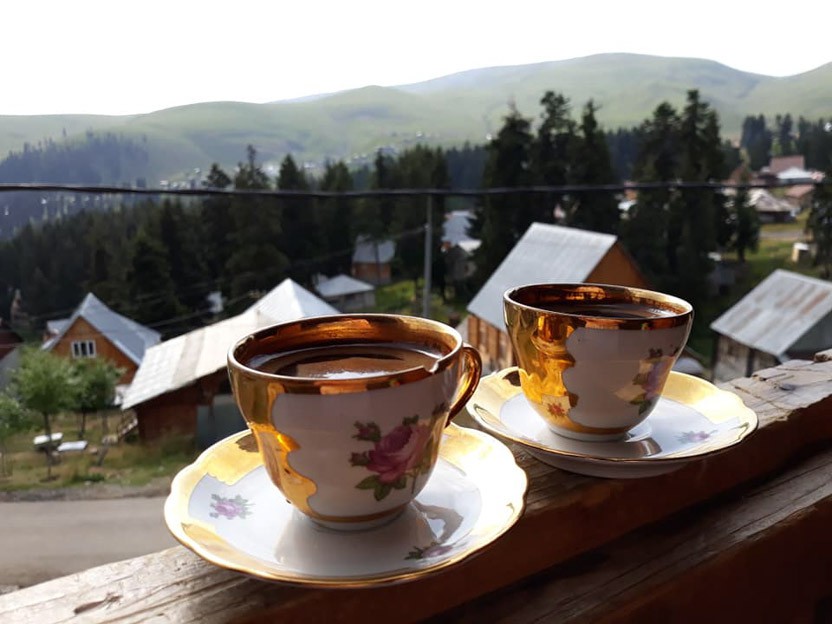 Everything in Beshumi reminds you of fairy tale decorations: small houses, signboard in children's handwriting, unusual posters of café-bars that inform you about "disco" at "Kveda Kvadrati" every Friday. The same day at 14:00 there is an "Indian day".
Nights in Beshumi are also amazing; sparkling cabin lights, fresh, cool air and light breeze bringing the smell of spruce.
Beshumi is a specific resort. There are no large hotels in the area, and the cottages are generally rented by families. The price ranges from 350 to 700 GEL, fully equipped houses cost 400-600 dollars, which can accommodate 2 or even 3 families.
If you would like to visit Beshumi for a couple of days or a week, it will be difficult to find accommodation, but if you get lucky and someone let you stay in his cottage, the price per night will be about 40-50 GEL, without meal.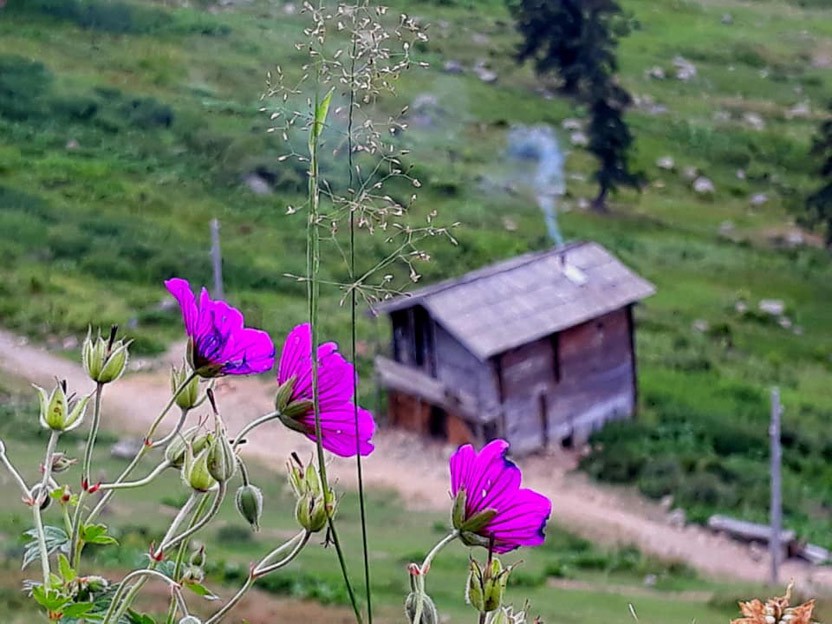 If you stay in "iailebi" – the houses of herdsmen, the price can be agreed with the owners. It will not exceed 24-30 GEL, but have in mind that there are no bathrooms in such houses and the cattle lives close to the territory. But at least, you can attend the process of preparing cheese, kuruti and nadughi and try them right there. If you come by car, you can buy dairy products at very low price and take them home.
The third appropriate option is to stay in the beautiful villages near Beshumi, such as: Rikheti, Shuasopeli and Danisparauli, where family hotel price per night is about 30-50 GEL with or without meal.
After spending a day in Beshumi, you can visit "iailebi" near the resort. The products you are served in Beshumi: milk, cheese, kaimaghi or khuruti comes from "Iailebi". Everything is fresh and tasty.
Kaimaghi is something like high-fat cream and khuruti is a soft, cottage cheese boiled and kneaded in milk, which is given special forms and is dried on the wooden shingles of the house. It is served with beer or individually. As kuruti is very salty, it goes very well with beer.
The herdsmen (owners of iailebi) are especially hospitable and attentive. Even if you just ask them the way, they will offer you some coffee and a place to rest for a while.
This wooden house is in Katridziri, where 60-year-old Natela Abuladze spends every summer with her children and grandchildren. They own six cows. Every day Natela makes cheese, kaimaghi and matsoni. Her children and grandchildren also assist in that process.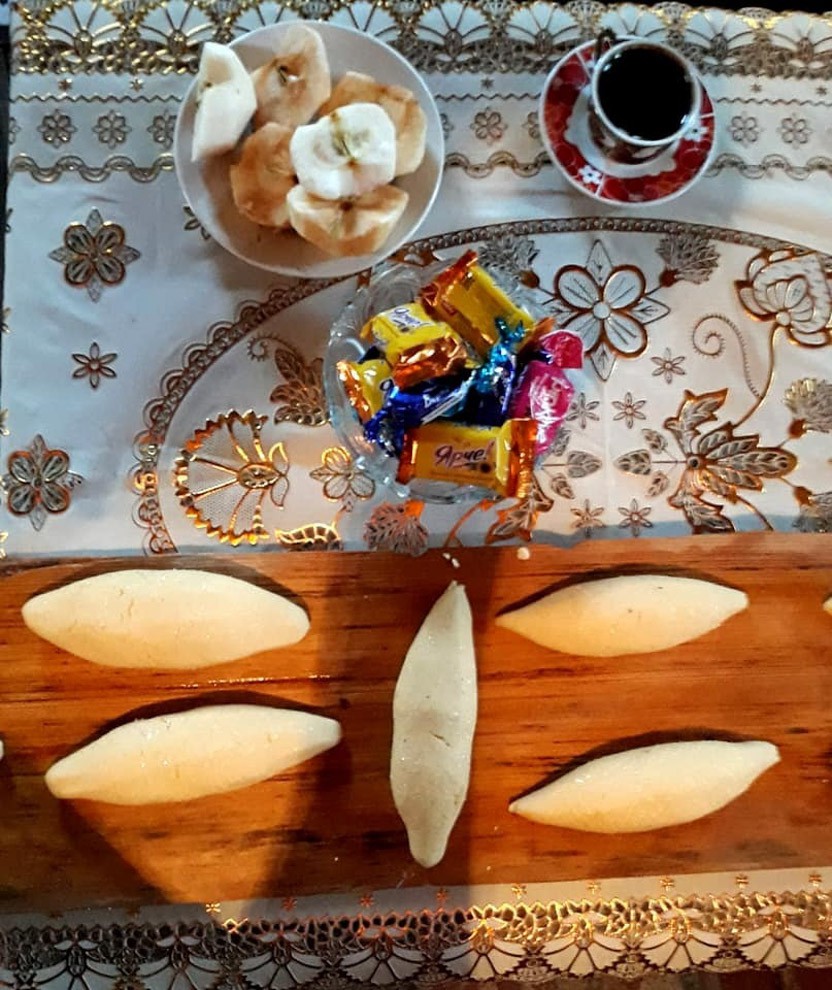 The walls of Natela's cabin is decorated with embroidered flowers and baskets. Elder generation women in Adjara are especially good at embroidering and love it very much.
Natela Abuladze says that dairy products are much cheaper at "Iailebi" and tourists often prefer to buy everything here. A half kilogram of kaimaghi costs 5 lari, cheese – 8 lari, one piece of khuruti – 1 lari, nadughi – 2 lari, milk is 1,50 per liter. Beshumi market prices do not differ much from those of Batumi. Fruit, vegetables and well-organized café-bars is everything you will need for resting at the mountainous resort.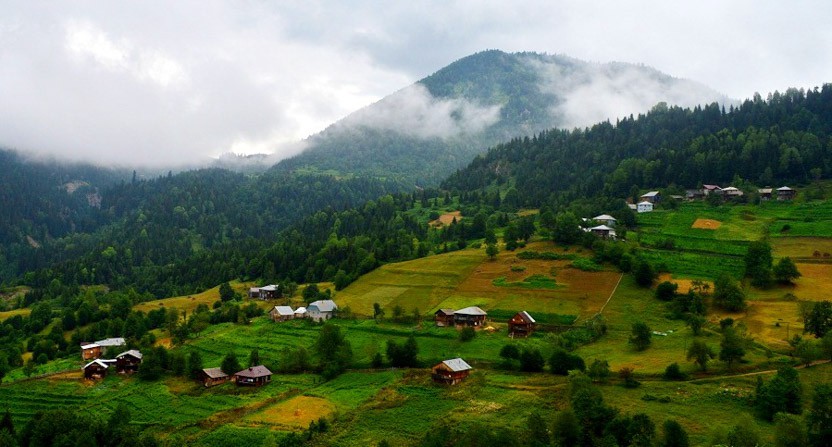 While traveling to "iailebi", you will meet and make friends with kids, who will be very helpful and explain everything you need.
For instance, they will tell you that there are numerous "iaila" close to Beshumi and that they have different names such as: Aivazacholo, Ghrmachala, Berichala, Didi Iaila, Tialiperdi, Lekidziri, Green Lake, Didachara and Alma Iailebi. Our guide, a herdswoman Natela Abuladze's grandson is 13-year-old Vepkhia. He shows us a large, green field from the window and says that a national holiday -"Shuamtoba" is held at this place, in the first week of August. On Sunday, August 5, there will be a big fest here including a horse race, singing, dancing and different entertaining activities.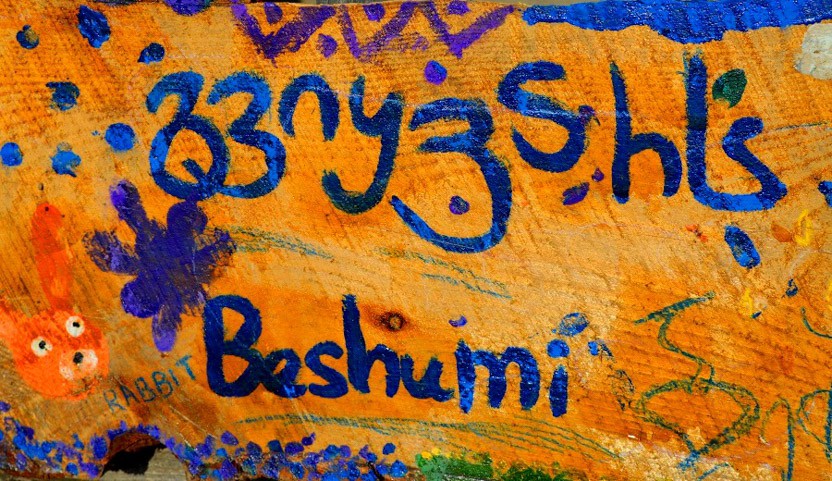 Not far from Beshumi there is a wonderful alpine garden full of numerous unusual flowers and plants that can't be met anywhere else.
You can usually meet Beshumi campers with baskets, by the side of the forest, after rain. They know that there are many mushrooms at this time and set out to look for them.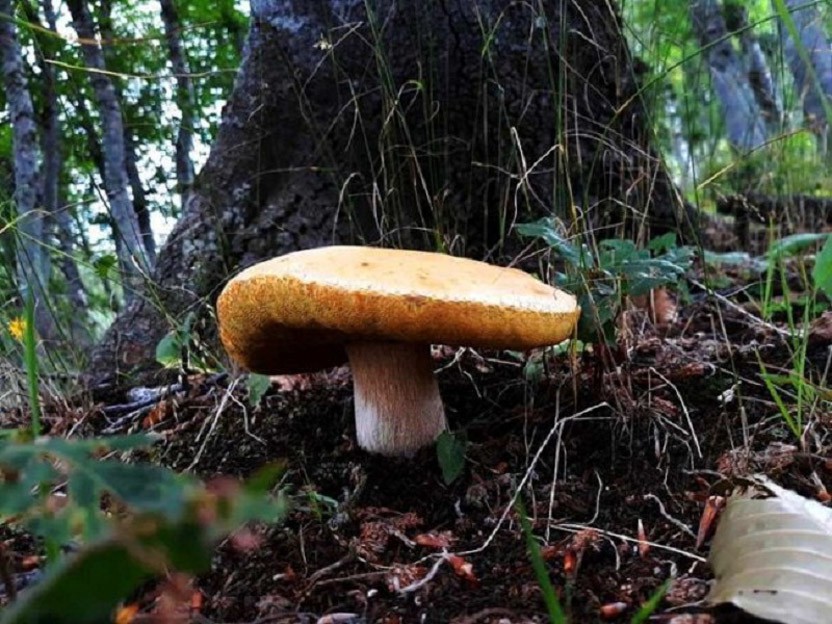 You should not leave Beshumi without seeing the Green Lake. It is about 6 kilometers away from Goderdzi Pass. You can take a taxi or go by foot. A taxi fare is about 30 lari. It will wait and take you back to the mountain pass. You can also stay near the lake in a tent. There is also a small store nearby.