The blog was prepared for your first or the following visit of Mtirala National Park. If it does not rain, you are lucky, because this is the most humid and rainy part of Adjara. On the mountain, with the highest precipitation and the air humidity – 80-85%, fog is very common. Here are 7 things you will manage to see in a day.
Magic Waterfall and race of the rivers
Mtirala is not only the combination of forests and mountains. This upland area is full of rivers.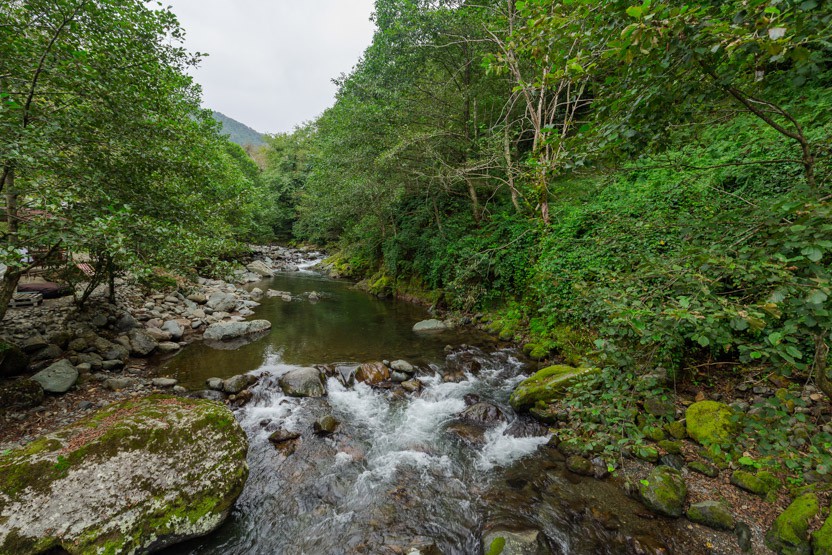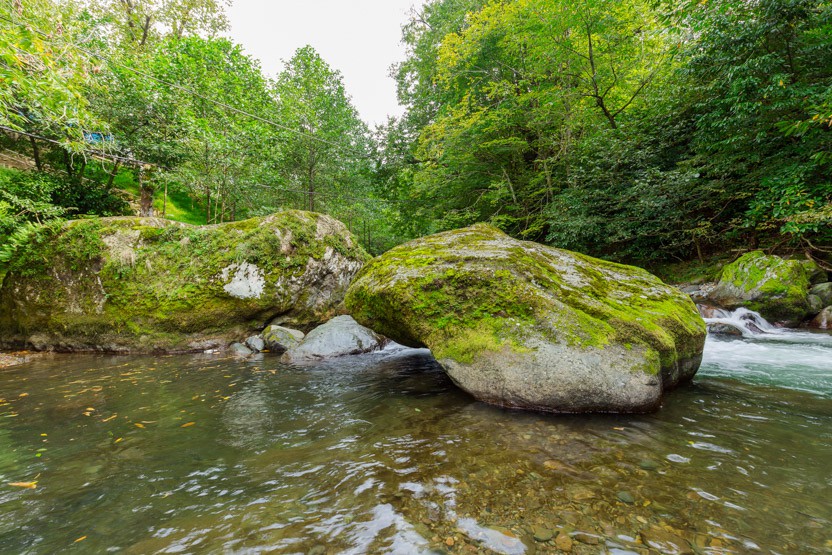 It is really worth walking seven kilometers to see Tsablnari Waterfall. First, you will feel a bracing chill in the air and then you will see the waterfall in the depth of the forest. The stream falls from height of 16 meters.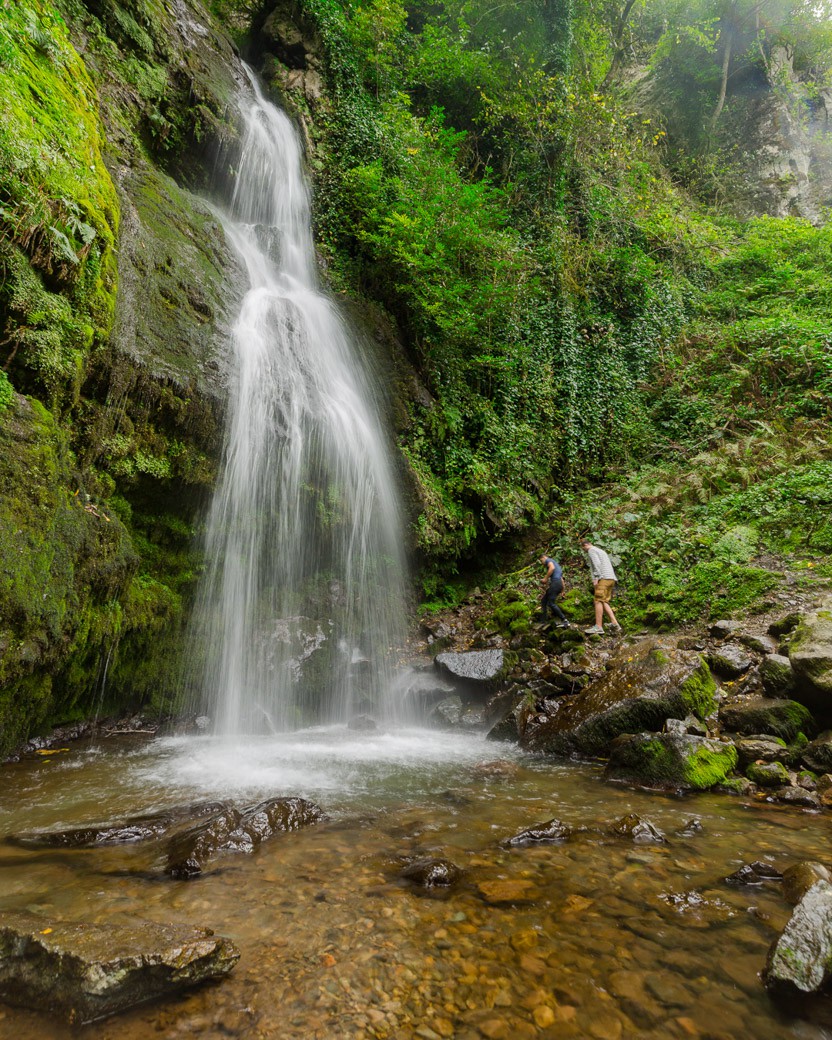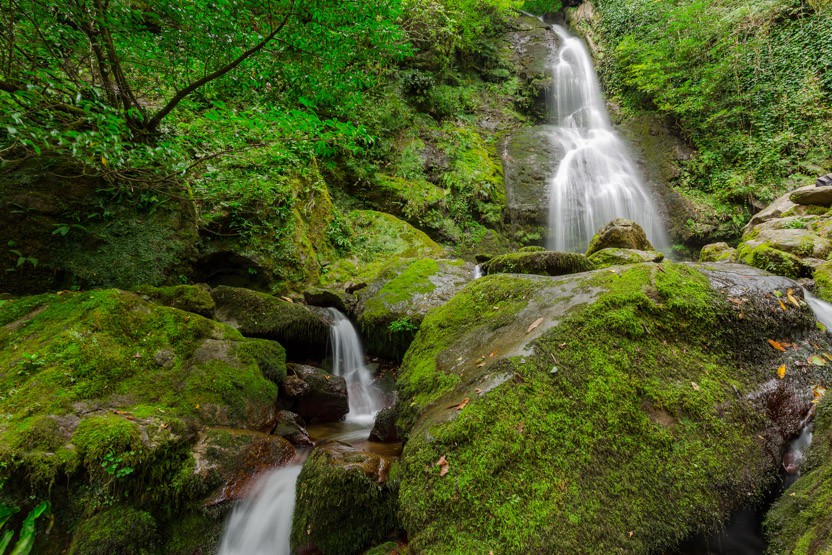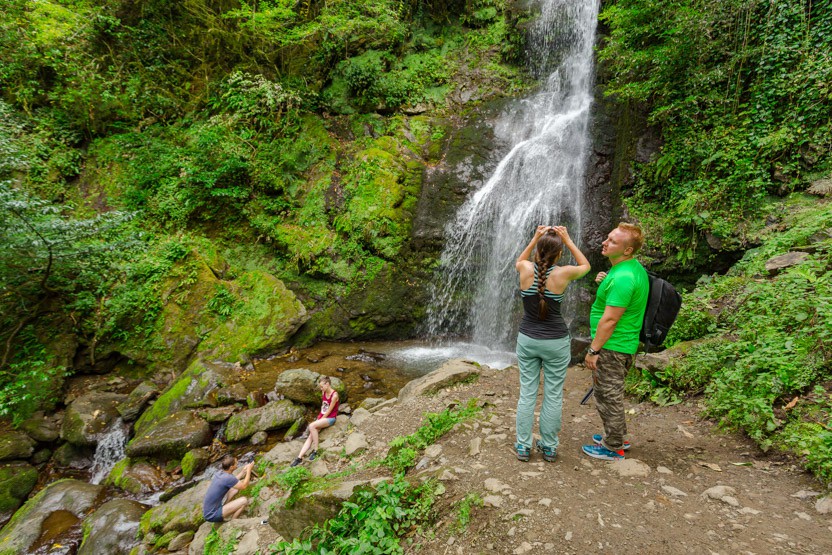 Trout Lake
The stream of water coming out from narrow rocks accumulates in one place and forms a fantastic lake full of river trout and other fish. If you get a closer look, you will definitely notice trout, jumping along the edges of water.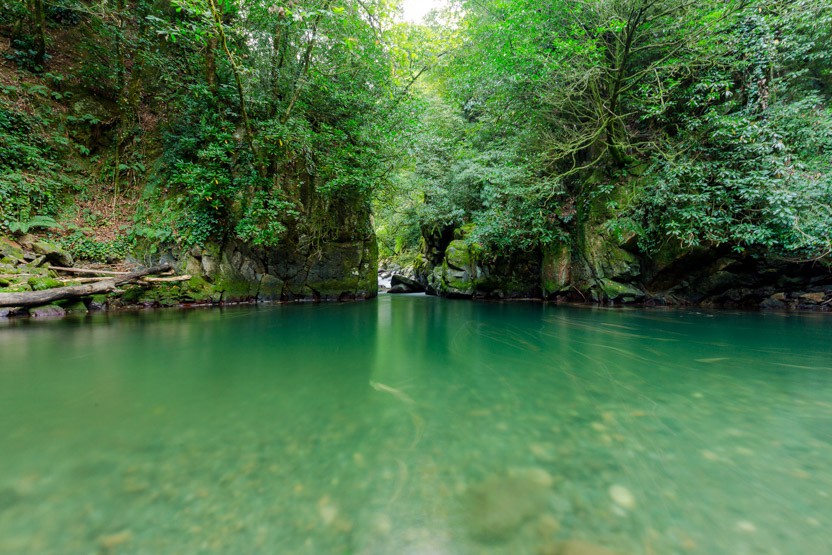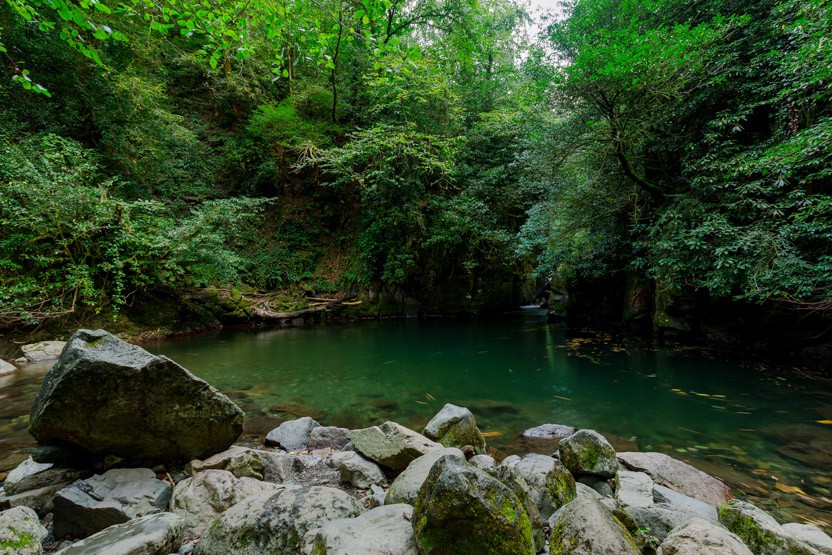 Long, narrow paths in the wild forests:
Most part of the territory is planted with beech trees. There are also alder trees, chestnut, hazelnut, hornbeam, maple, ash and elm trees. This Colchis forest survived the last Ice Age and has been growing since then. It includes at least 76 relict species. Three of the evergreen bushes – Rhododendron Ungernii, Epigaea Gaultheroides and Betula Medwedewii can be found only on the territory of Adjara and Turkey.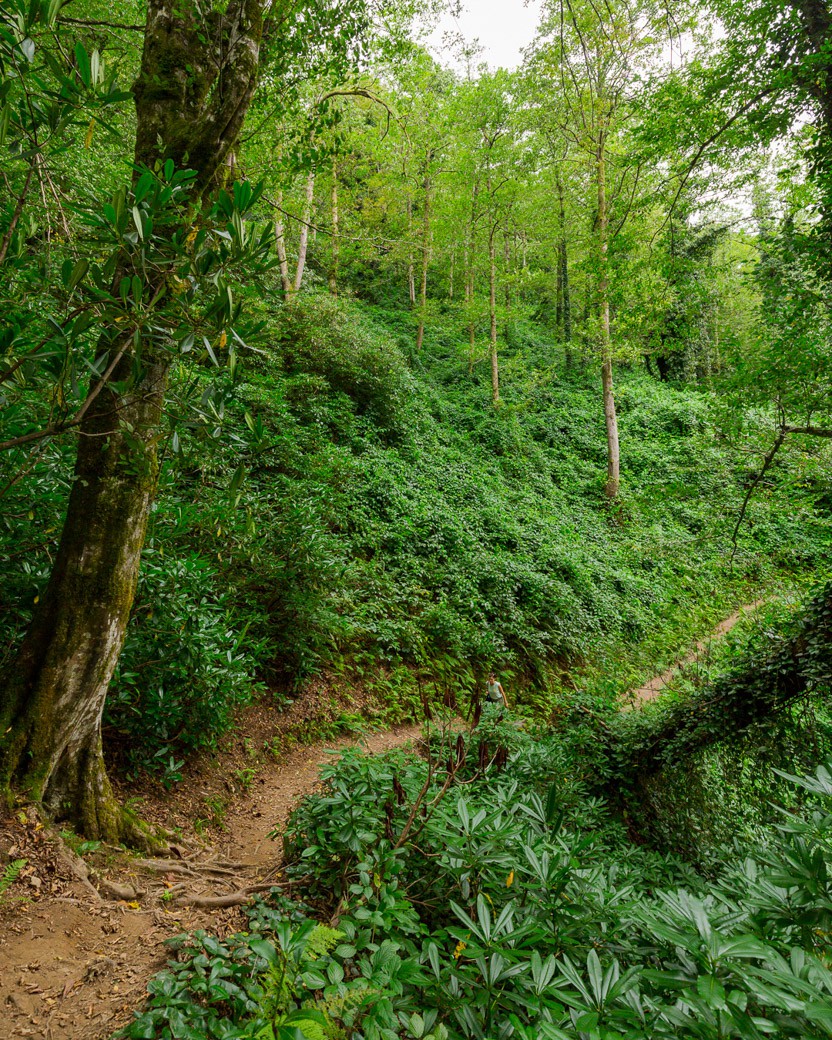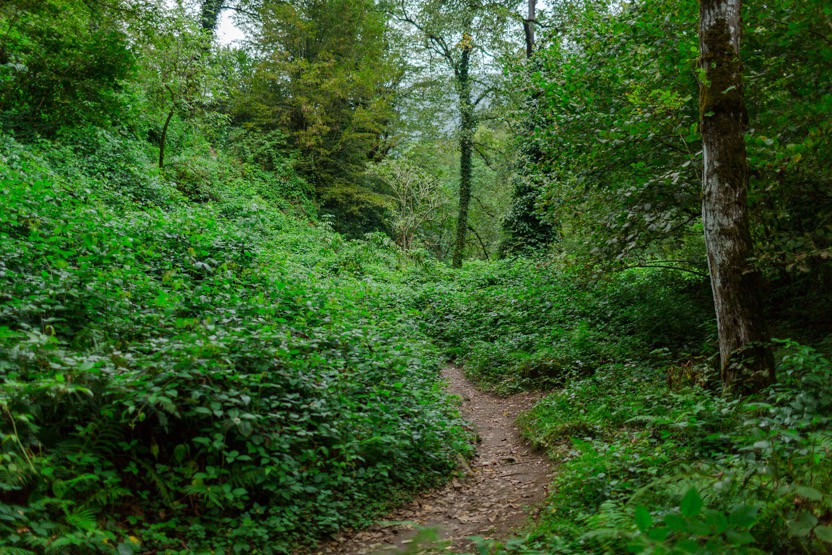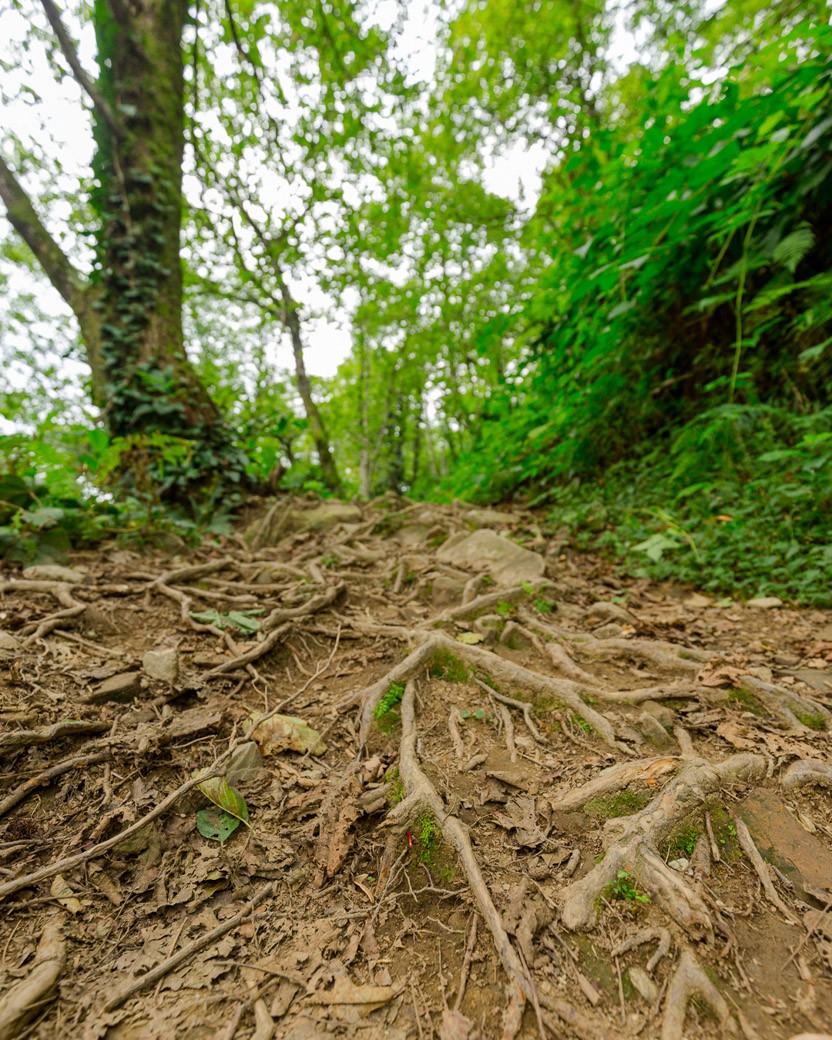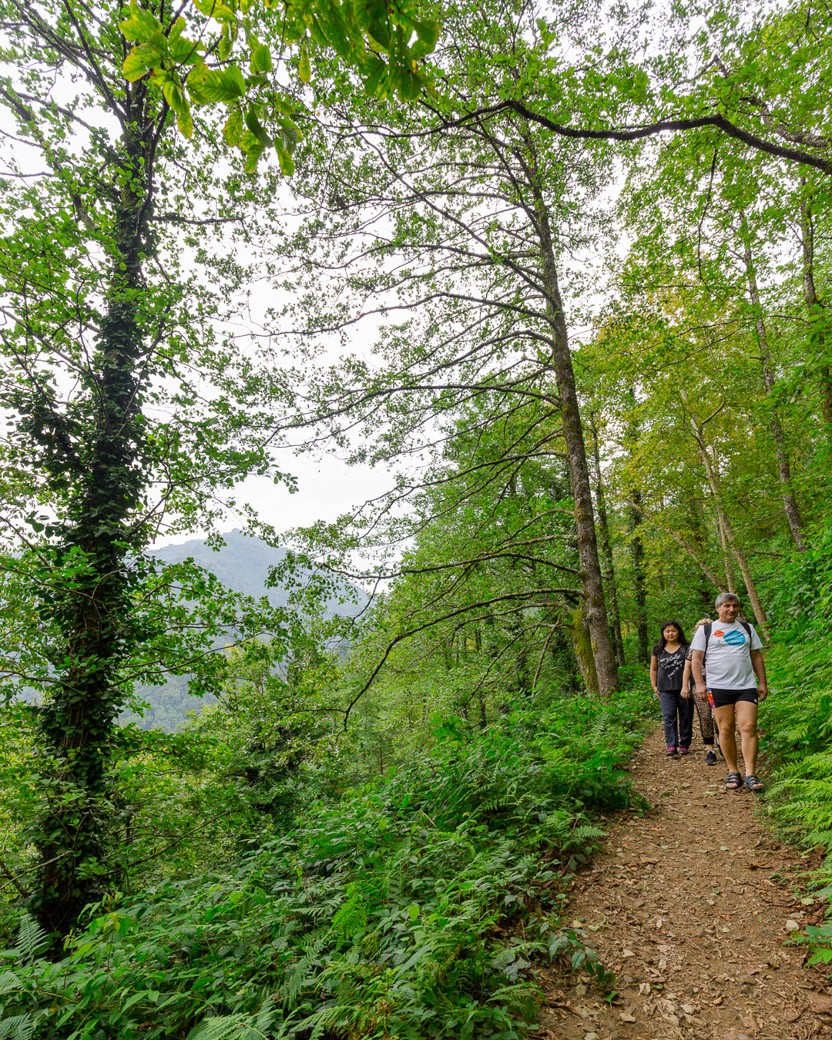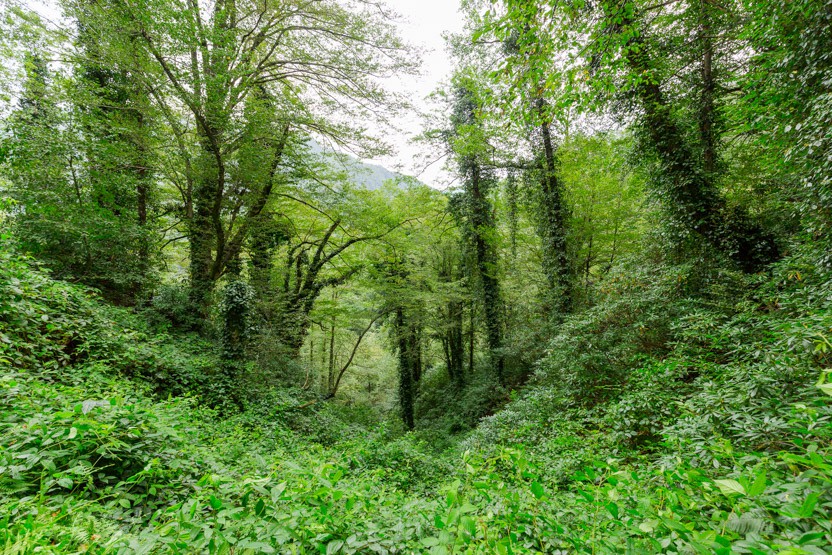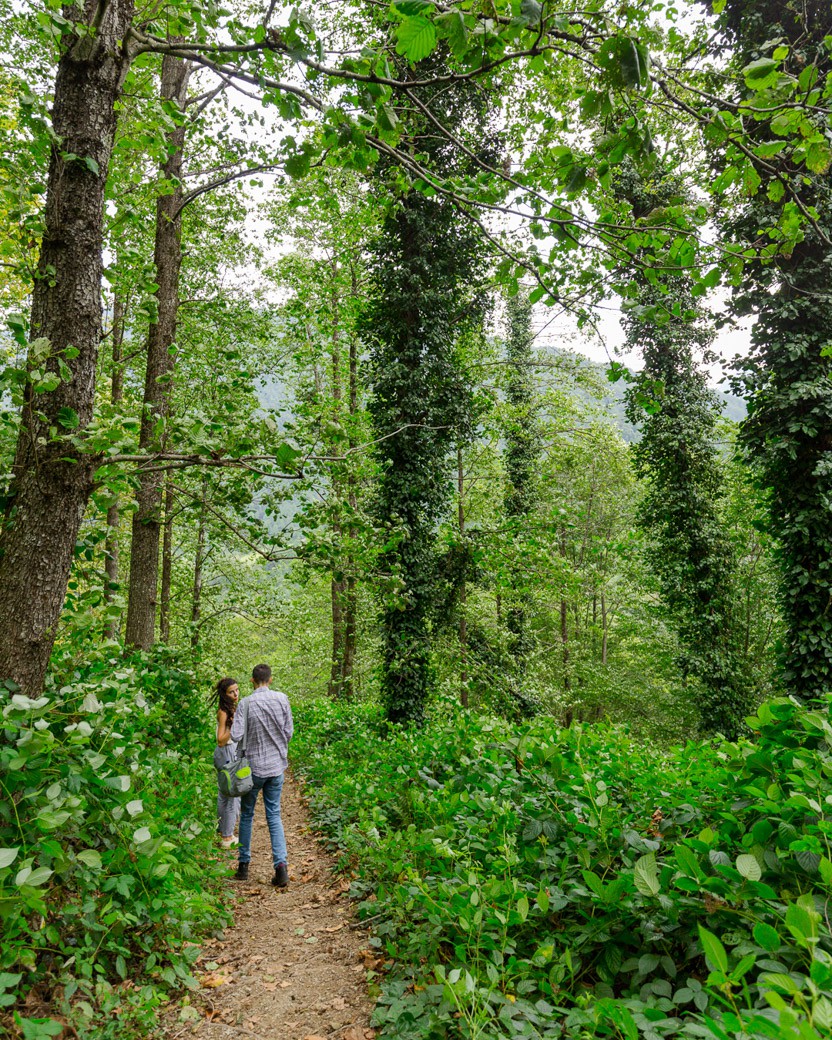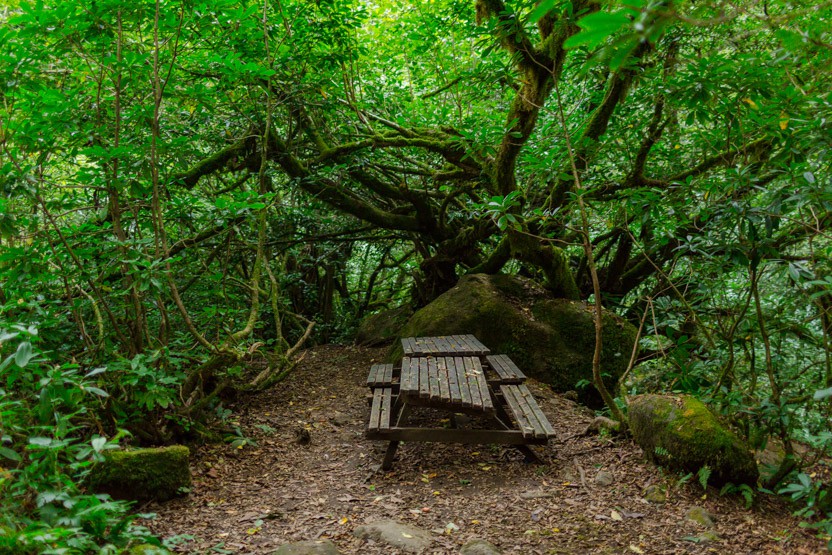 Extreme attraction
Zip line is the best fun of the day. The length of the cable set up between trees is 220 meters. If you are a beginner, you should ask for instructors' help. So, enjoy the flight!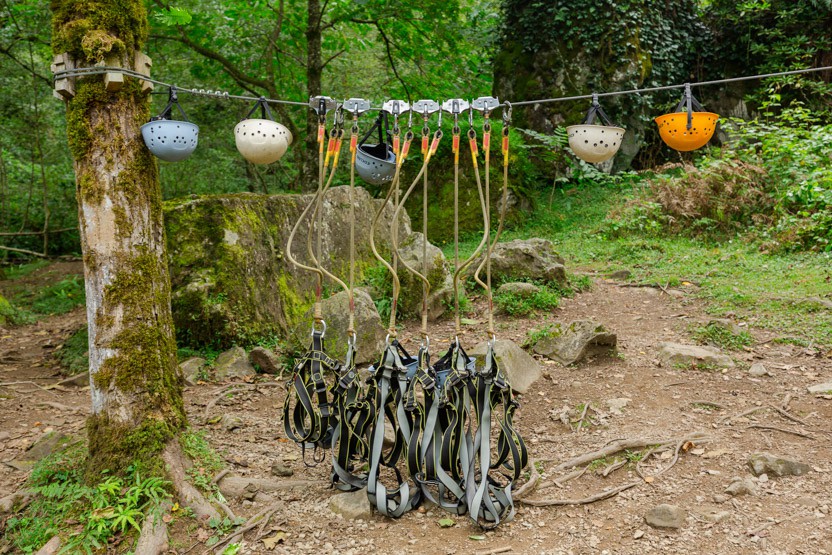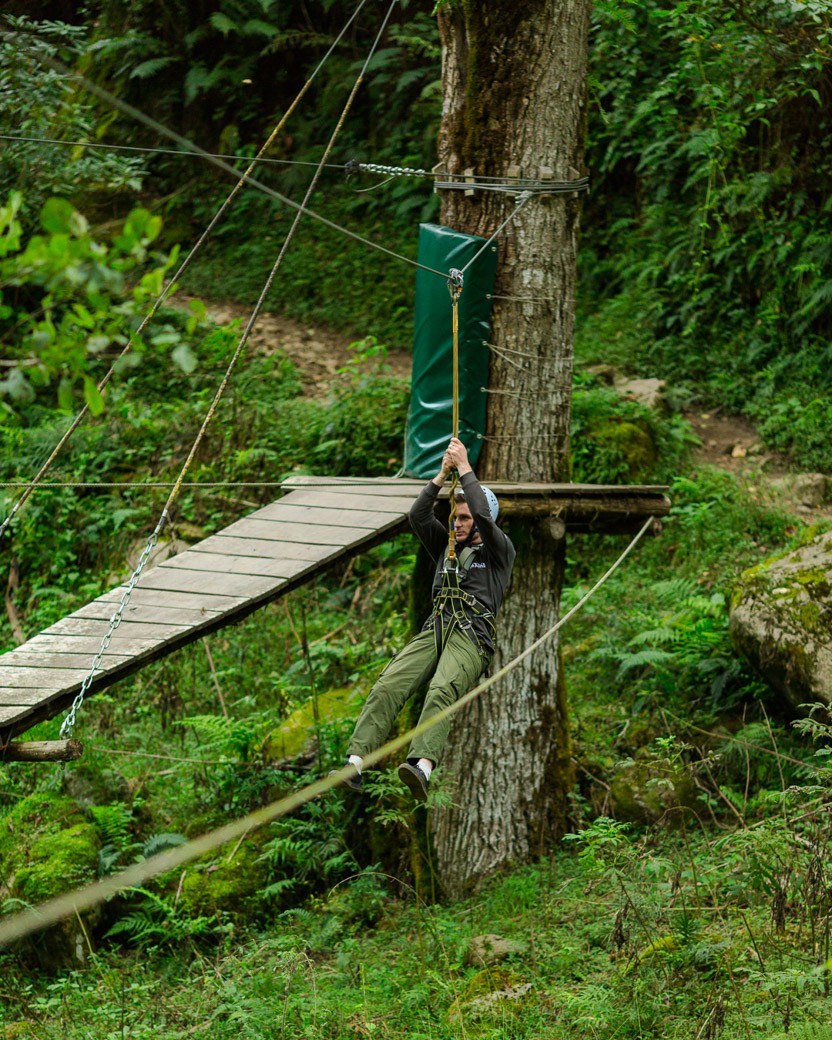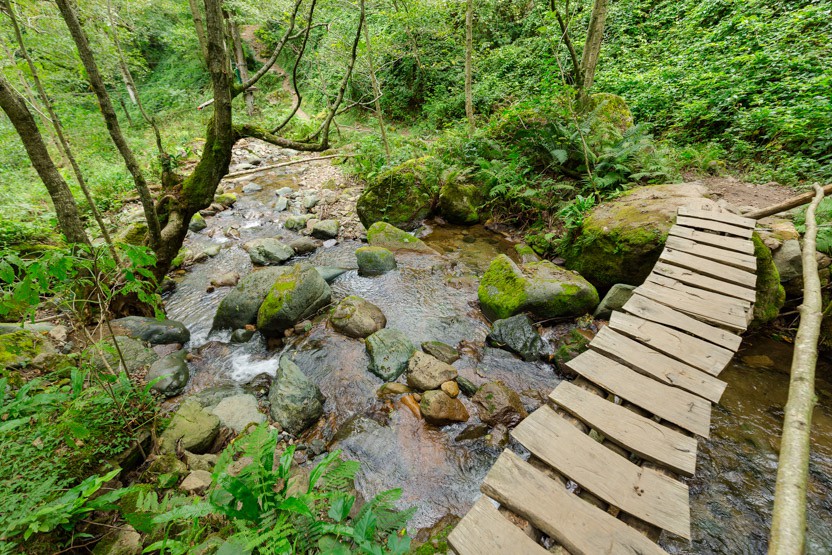 Mechanic cable car across the river – invention of the locals
As the cable car does not have an engine, you have to turn the wheel manually and pass 15 meters. You can stop and take photos on the way. A fare is 2 Lari.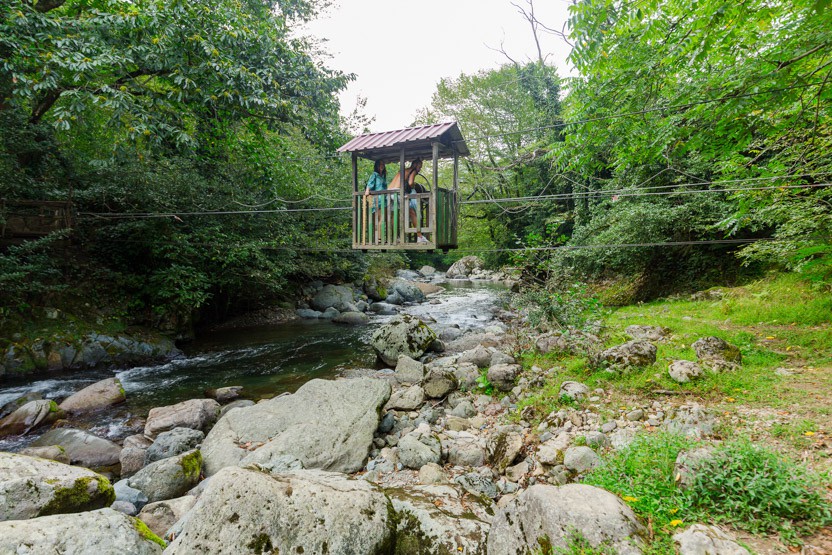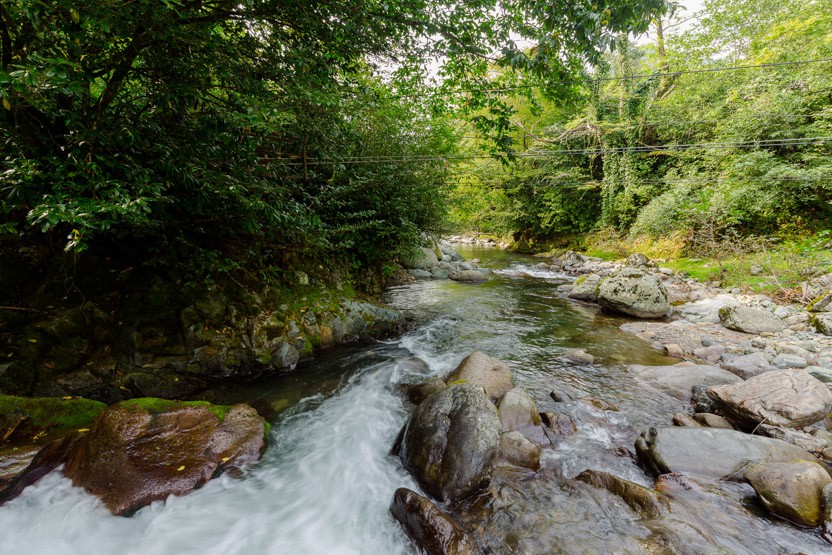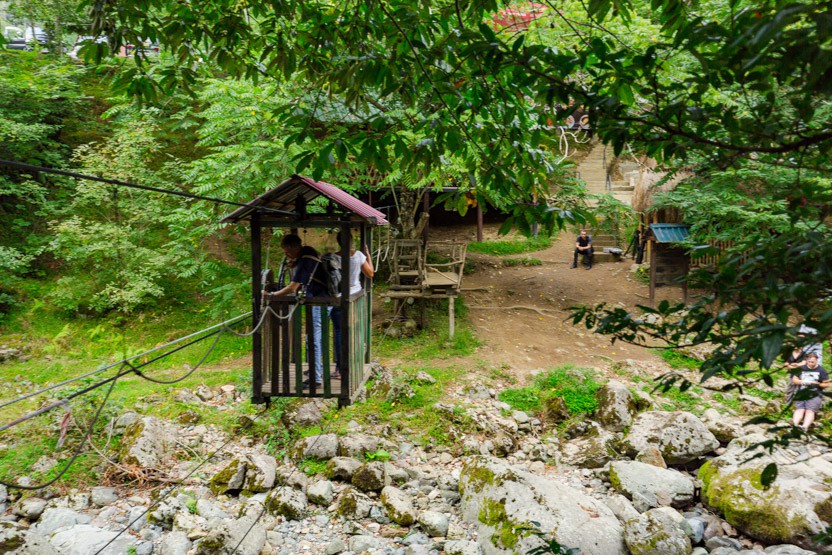 Dinner by the river
The only settlement within the borders of the park is a village Chakvistavi, which is located in the heart of the park. According to the legend, Chakvistavi was founded in the 7-8th centuries B.C. In the restaurants of the village, you will enjoy a genuine taste of natural products.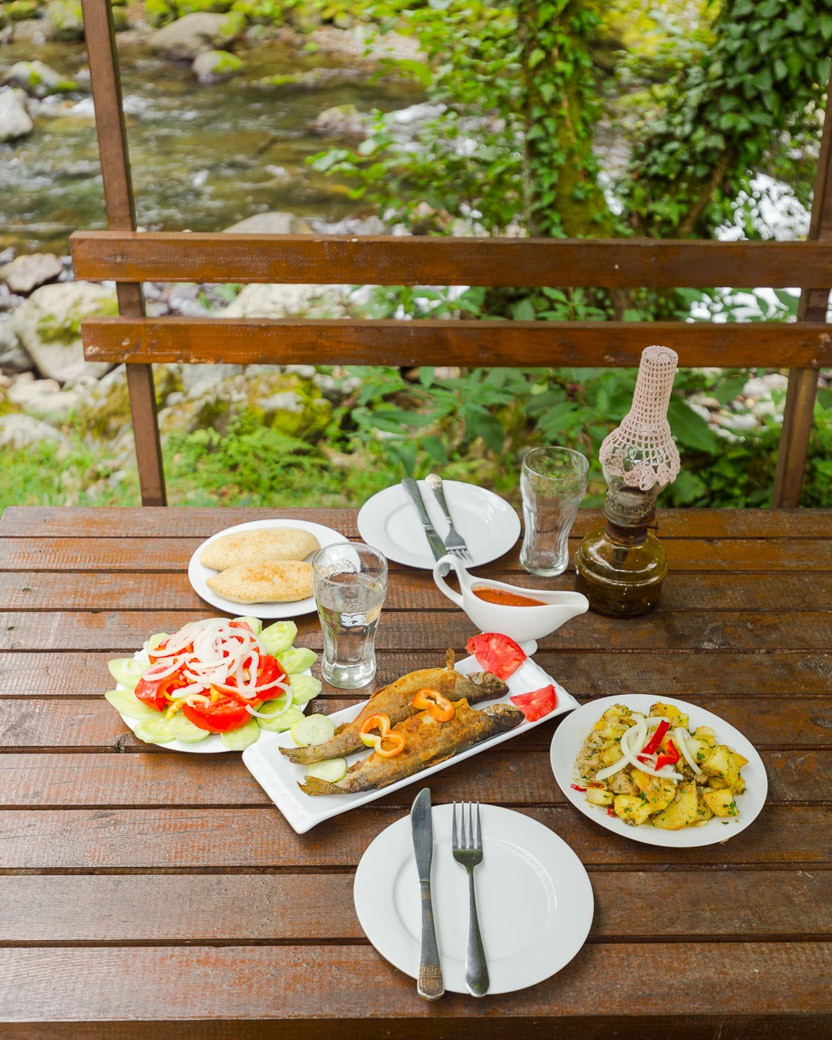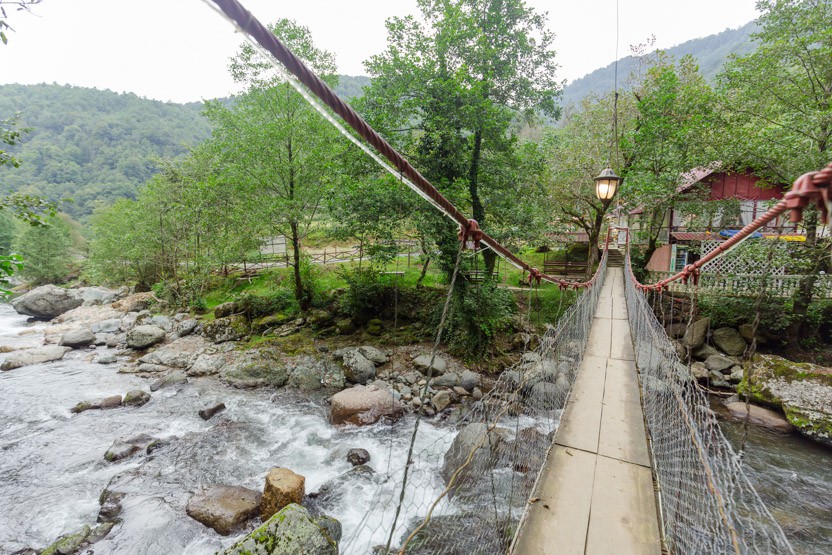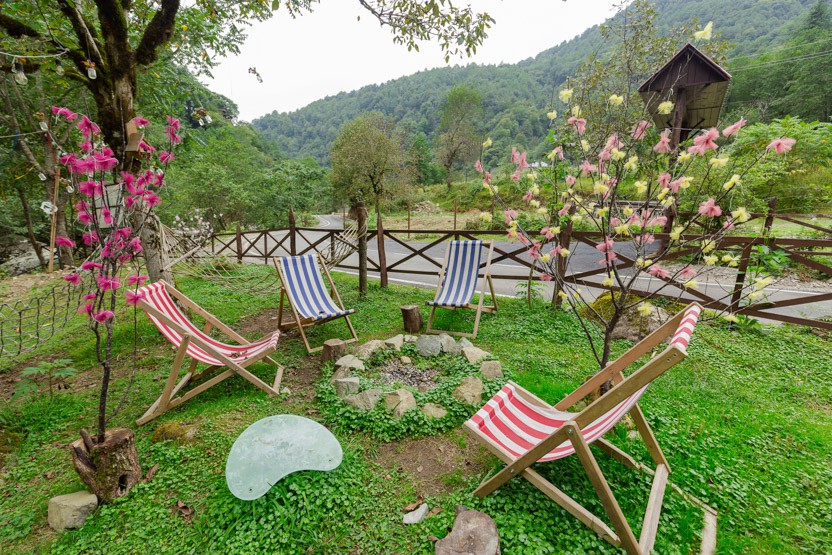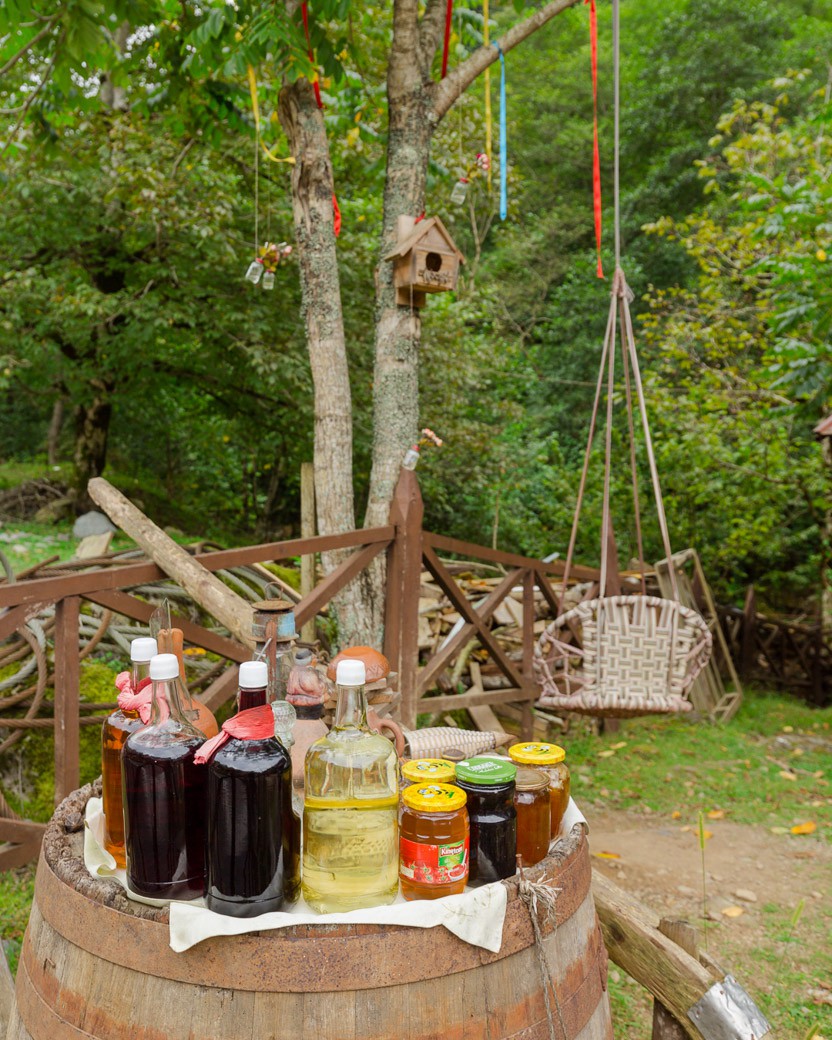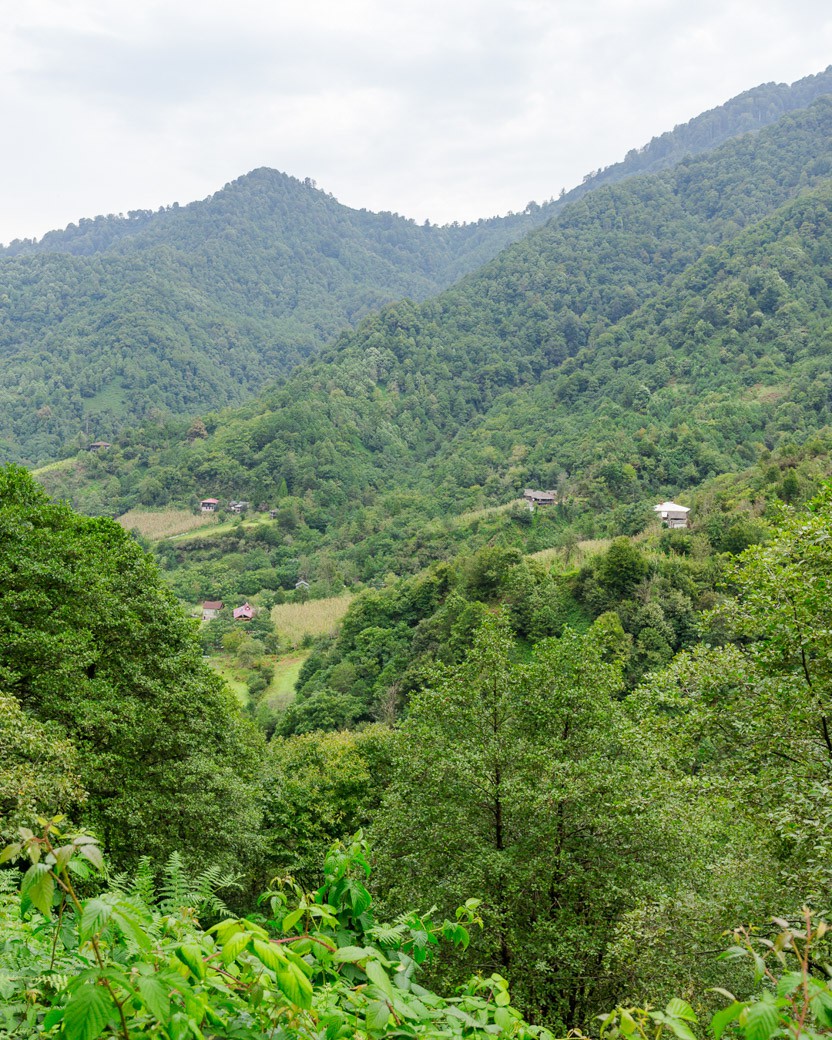 Bee creativity:
It turns out that Chakvistavi used to be a tobacco-manufacturing place that, actually, was a hindering factor for honey production. The village dwellers stopped growing tobacco and switched to beekeeping. Since then, honey has become the most popular local product. Here you will find colored beehives and shops where you can buy chestnut, acacia, field flowers and citrus honey – for 25 Gel per kilogram.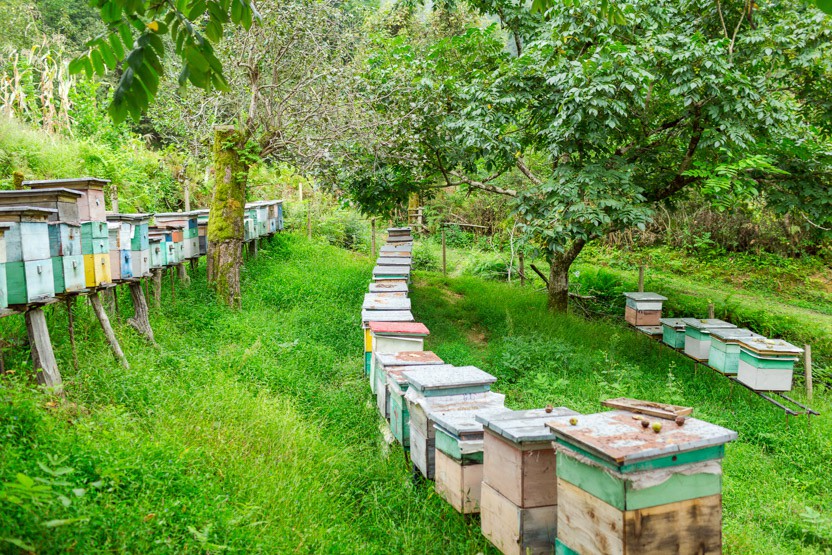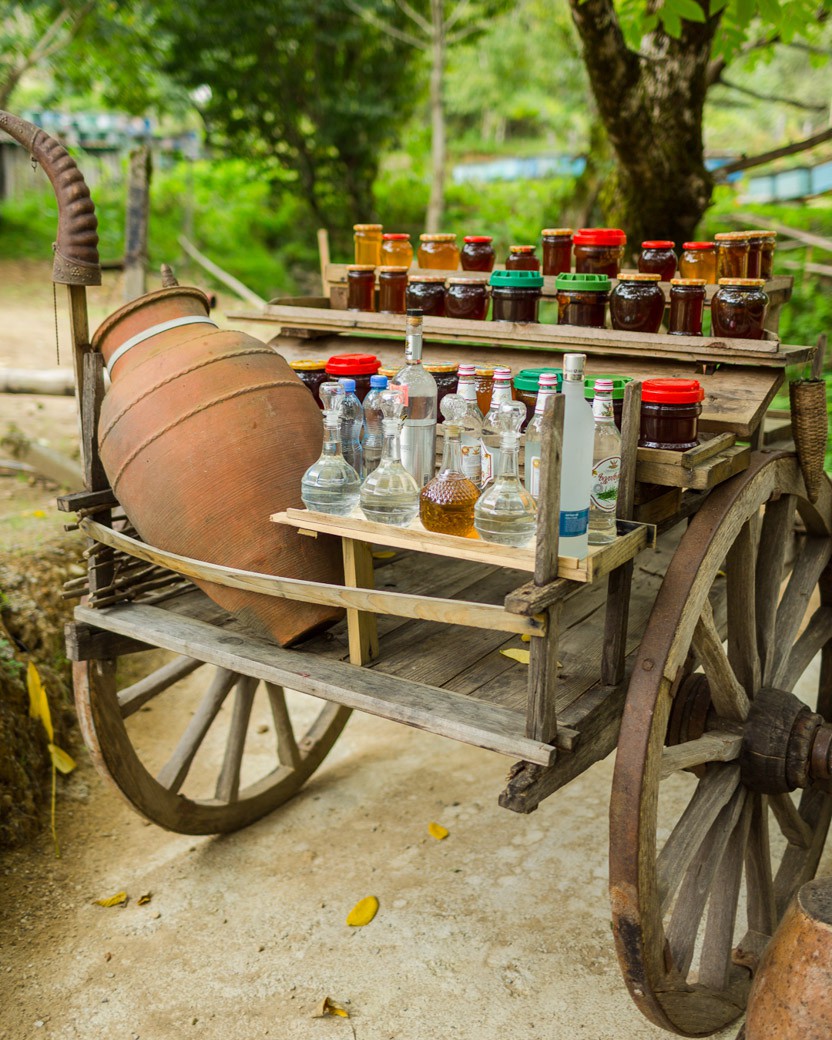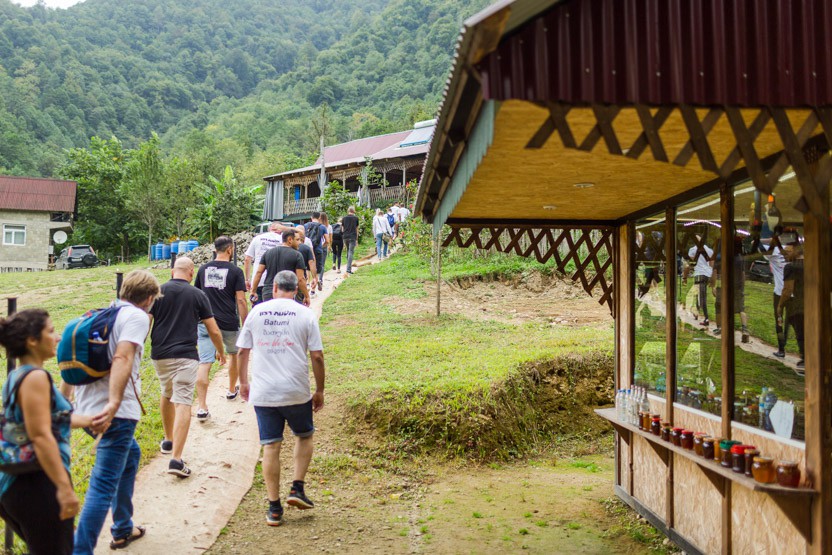 The oldest and the most biodiverse forest is just 20 kilometers away from you. What are you waiting for?