You do not need a special reason to travel to Ajara. This region always attracts people, as a holiday which lasts for four seasons and the place where, within just a few hours from Batumi, you can find yourself in alpine fields, in the world of the mysterious lakes and Georgian shepherds.

Ajara starts with a blue color –the color of the sea. Even the ancient Greeks called the sea – "Πόντος Εὔξεινος" which means hospitable. Batumi is situated right on the Black sea coast. The modern city, where buildings of the XIX-XX centuries architecture give place to new skyscrapers. Life is in full swing here and the city streets lead you to the rippling blue sea.

On Ajara coast the sunset is as limpid and gold as honey produced in Ajara mountains and after sundown, horizon turns into purple color.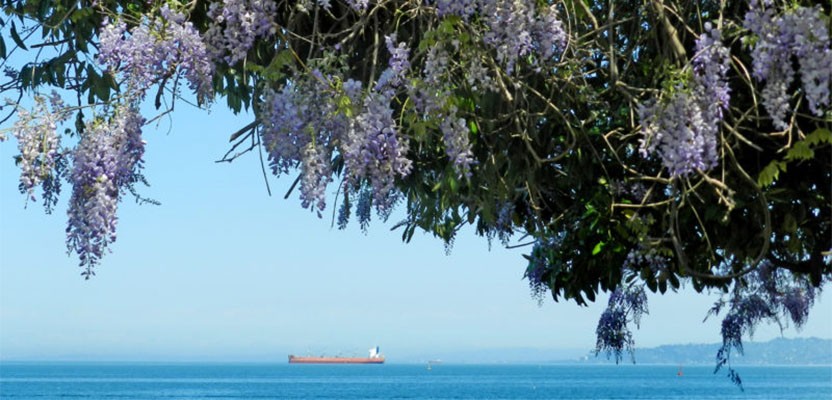 Along the seashore, Batumi Boulevard stretches for seven kilometers. The best place to stroll for everyone, where you can find café-bars, entertainment places, bungalows and night clubs. At night time, here you can see the musical, dancing fountains illuminated with different colors of light.
Batumi and seaside resorts of Ajara: Kobuleti, Gonio, Sarpi and Kvariati attract visitors of any age, preferences and financial capacity. Here is everything: clear, blue sea, up-to-date hotels, museums, shopping centers, casinos, restaurants and café-bars where you can try the tastiest local cuisine and drink exceptional wine.
You should definitely try Ajarian khachapuri – a boat-shaped bread, stuffed with melting cheese and eggs which represent sun setting in the sea. If you try this khachapuri even once, you will never forget its taste.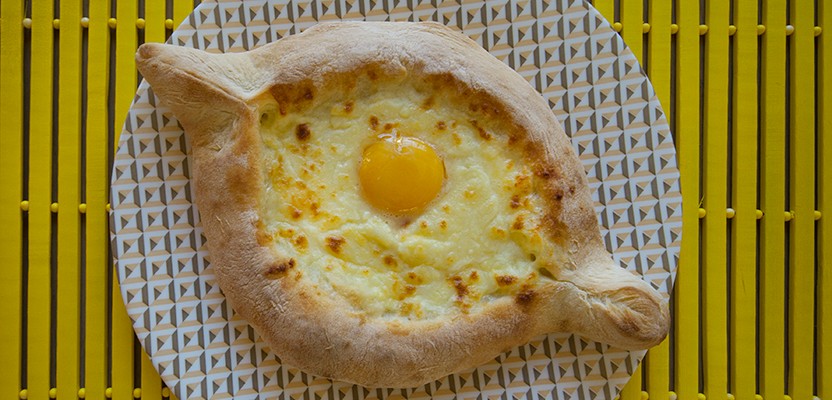 In summer and early fall the beaches of Ajara seaside resorts attract many tourists. Apart from swimming and sunbathing you can visit Batumi yacht club and take a yacht or a delta plan tours. If you like cycling, remember that Batumi is the city of cycling lovers. You can rent a bicycle right in the street and take a ride on the red bike tracks along the boulevard and throughout the city streets.
Nearby the yacht-club, boats and yachts cradled by the sea waves, there is a modern moving sculpture of a man and a woman, which is considered to be a symbol of Caucasian love. Here you can often meet young couples.
The old Batumi sea port is also in this area. Here you can enjoy a cup of Batumi coffee and observe local fishermen and seagulls. Sometimes you can even see dolphins playing close to the shore. Actually you can see mammals at any season at Batumi dolphinarium. This place is especially popular with tourists. Here you can see dolphin and seal shows.
Not long after you leave the azure coast, you will be dazzled by another color - green. The color of coniferous and deciduous forests and alpine lakes located 2000 meters above sea level.
For nature lovers, Ajara is a green paradise. Not far from Batumi there is the Botanical Garden which contains unique species of plants and overlooks the whole blue coast of Ajara. Such a proximity of blue and green colors creates an incredible contrast.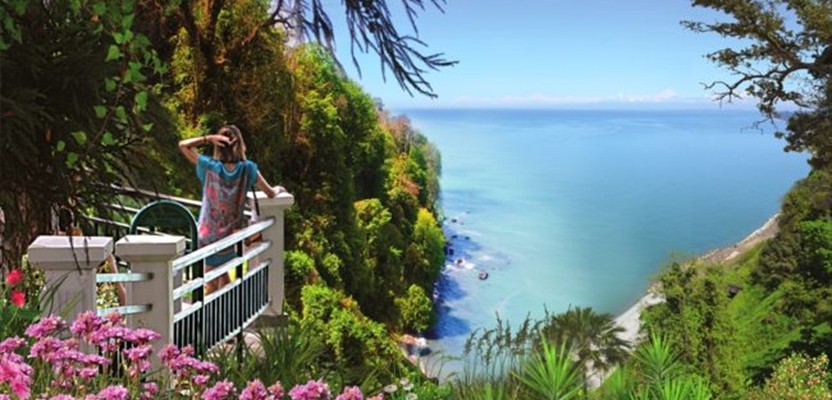 There are also some national parks and protected areas near Batumi, where you can take a walk in the wild nature.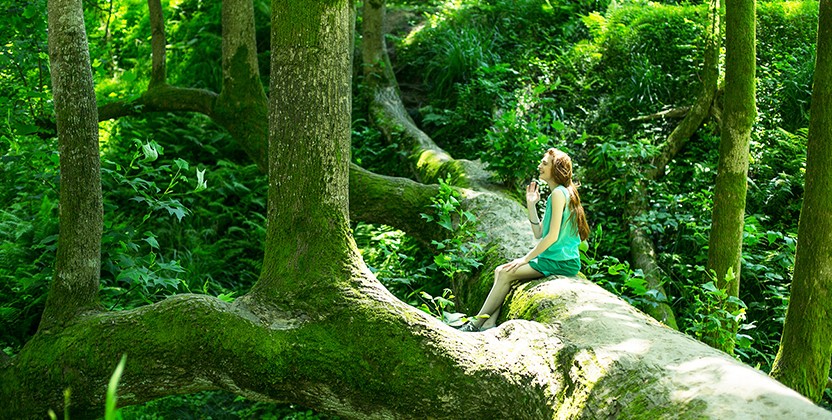 We suggest visiting the national park which is 30 kilometers away from Batumi. It is 1381 meters above sea level and because of frequent rains and fogs it is called "Mtirala", which means crybaby. This place is a real discovery for those who is interested in virgin nature. In the green, dense, Colchian forests you can take a walk along the tourist trails and observe rare and endangered plants. On your road, you will find pure springs, beautiful waterfalls and watermills. In Mtirala park you can hike or ride a horse, stay in a hotel or camp out. As for extreme tourism lovers, they can slide along the ropes tied up to a hundred year trees.
Not far from Kobuleti, famous for its lemon and tangerine gardens and inhabited by ancient Colchians before Christ, there is the Ispani marsh. The area is protected by the Ramsar Convention, as the place of international importance. Here you can try on snowshoes plaited with maple branches and walk through the fields covered with sphagnum moss pads. If you are lucky, you can see a kingfisher - the loveliest blue bird which inhabits the area.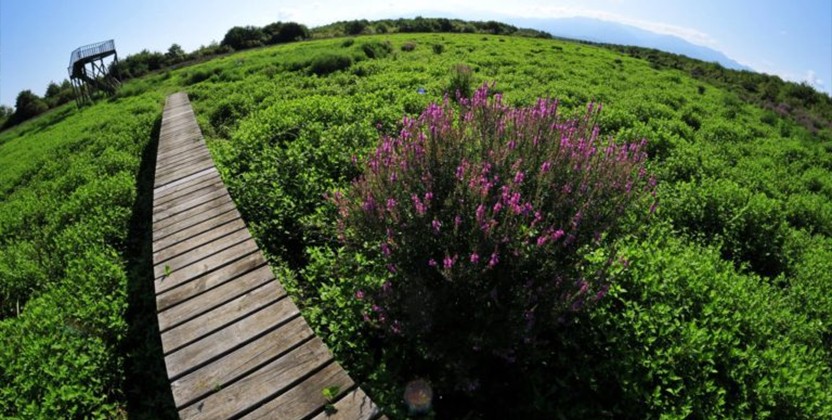 If you decide to travel to Georgian mountains, don't forget to visit alpine lakes and pastures. Here you will find Ajarian women shepherds who take their cattle to pastures in summer, try their cheese and "Kaimaghi"- local, very delicious cream and honey produced from mountain flowers.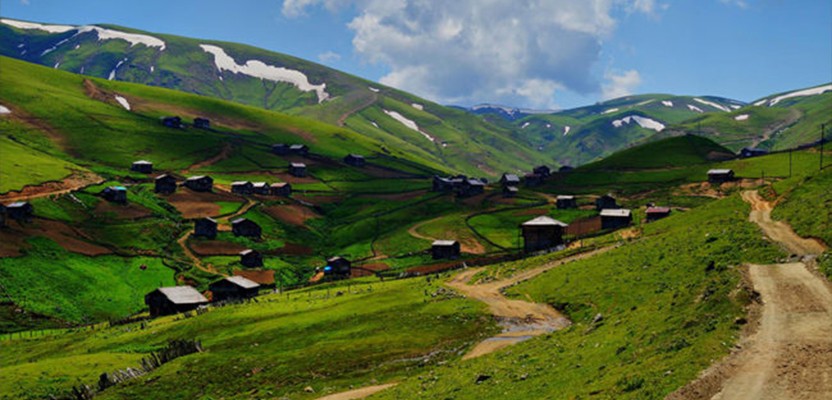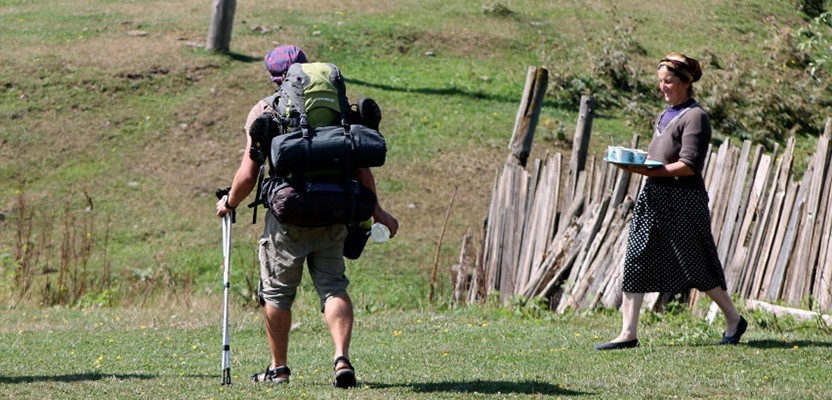 Resort Beshumi, surrounded by a pine and spruce forest, is located near the alpine pastures. You can stay in a hotel or a cottage and visit the Green Lake situated nearby, which took its name from the special color of the water.
In the fall, when leaf forests of Ajara turn gold and purple, the sky is filled with millions of birds. These are migrant birds, flying from Eurasia to Africa every autumn. Ajara takes the third place in the world for the number of migratory birds. Many foreign tourists –bird observers, environment protectors and volunteers visit this place at the end of September to watch this bird "show". The festival is free for every tourist.
Winter is warm in Batumi, yet you can visit mountain ski resorts in Ajara mountains. Resort Goderdzi is 2200 meters above sea level. The road to Goderdzi goes along the snow-covered coniferous forest. There are modern hotels, cottages, funicular and ski tracks there. This fabulous place will make your trip to winter Ajara unforgettable.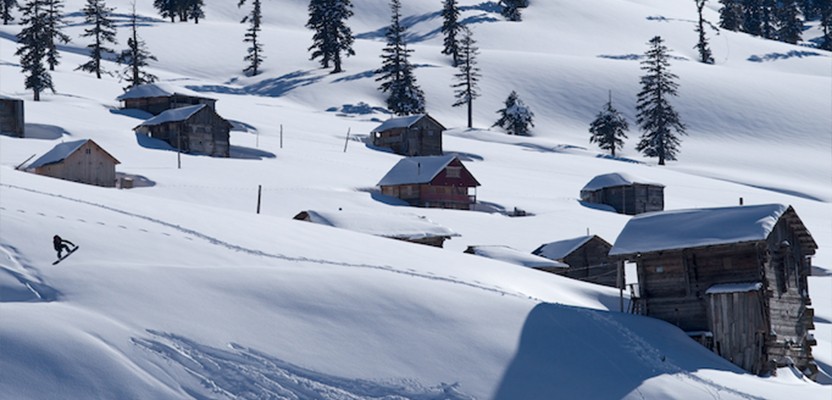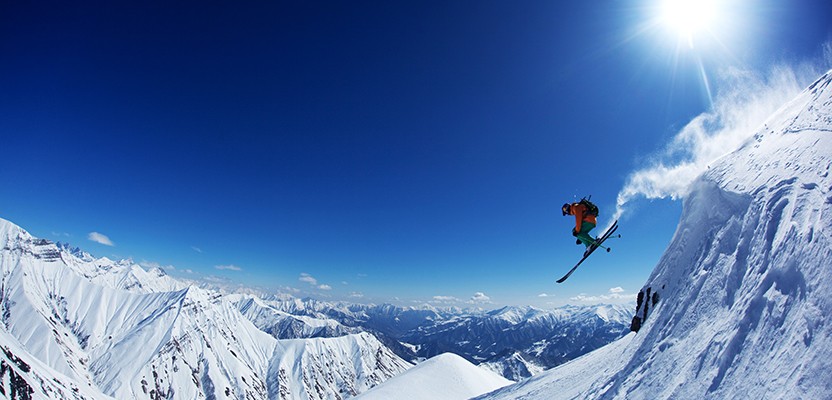 Ajara has four tourist seasons. In spring, tourists are attracted by blossoming violet wisteria in Batumi streets and camellia in botanical garden. In summer, together with the sea and mountains, visitors can enjoy Black Sea Jazz Festival. Besides, every fall, Ajara hosts International Music and Film Festival with its world-famous starts. As for winter, you can visit ski resorts of Ajara and enjoy one more wonderful color – dazzling white, the color of snow-capped mountain landscapes.
Enjoy every moment of your trip and find your color!