If you get inspiration from mountain views and historical mysteries, Machakhela is going to be the best destination. The gorge is rich in ethno-villages, rivers, bridges, fortresses, waterfalls and mysteries that are kept here for centuries.
Mystery #1
Did you know that "Machakhela" gun is the first Georgian firearm which was manufactures in this gorge in the 16th century?
The native of Zeda Chkhutuneti Zaza Nagervadze will tell you the story if you visit his forge. Zaza has been making guns since childhood using old forging technology. If you only knew how many stories are behind all this…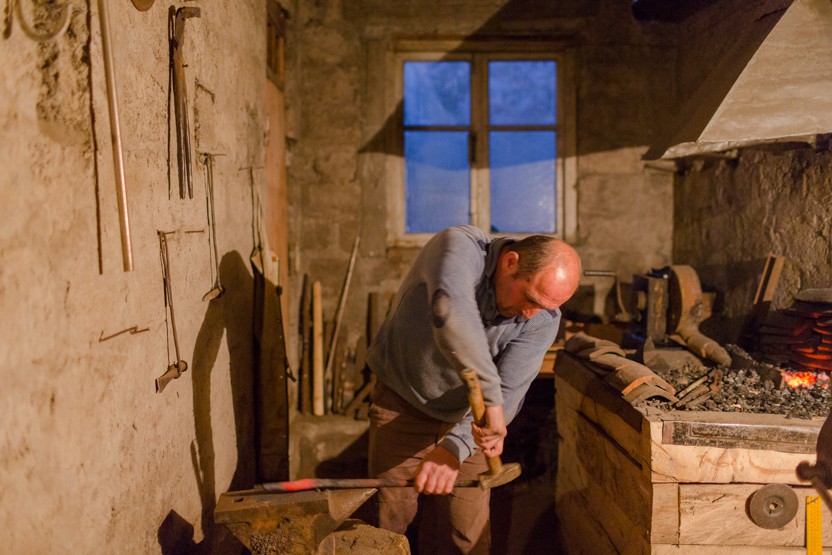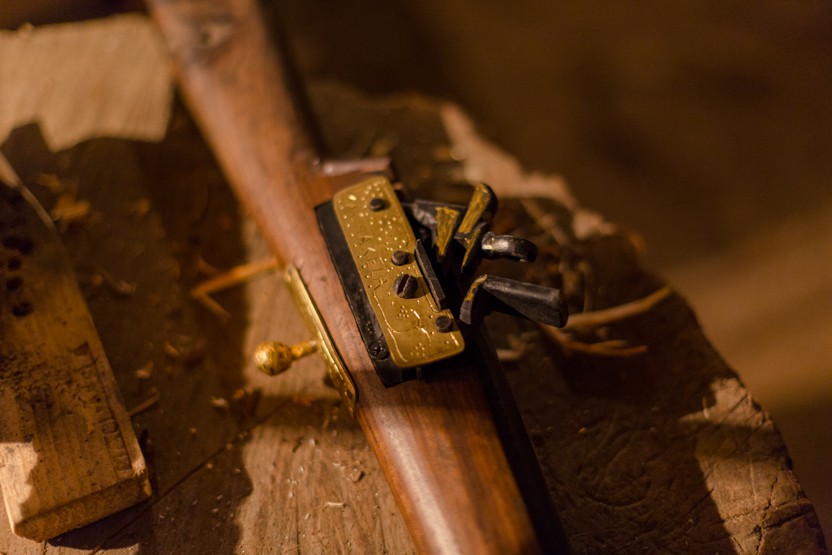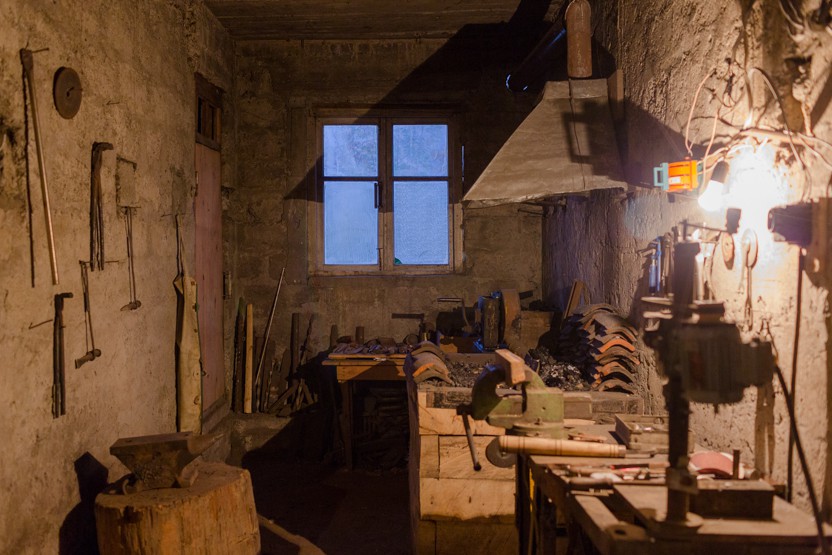 Mystery # 2
Don't think that it is just an installation; it's a real cannon which has been located in the Skurdidi village since World War II. What function it had will be better explained at the place.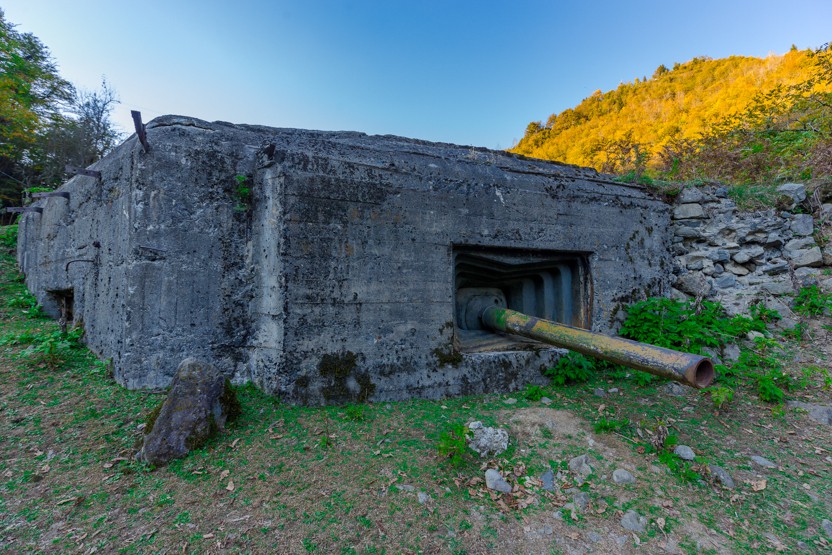 Mystery #3
Gvara Fortress had the same function as the cannon, though even more early, somewhere in the 6th or 7th century.
The Fortress is built on a rocky hill. It overlooks the Chorokhi River and the fabulous land surface of Machakhela Gorge.
The path leading to the fortress will make you forget for a while where you were going…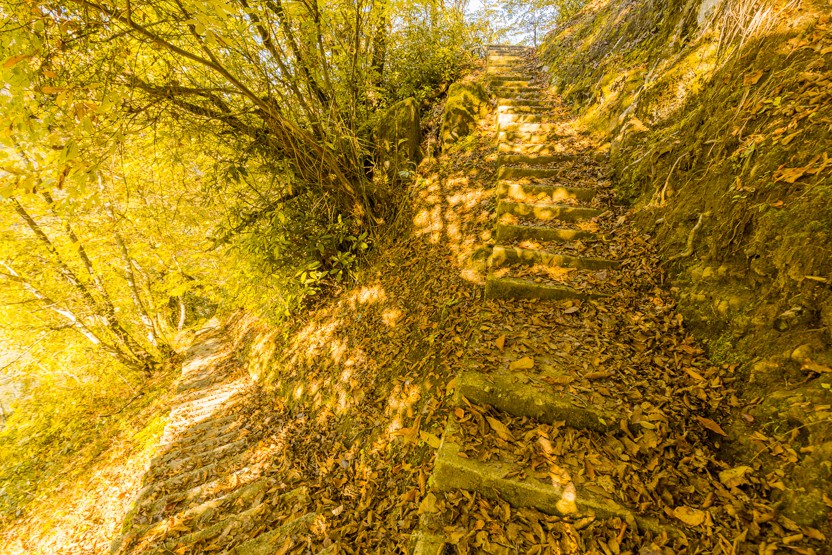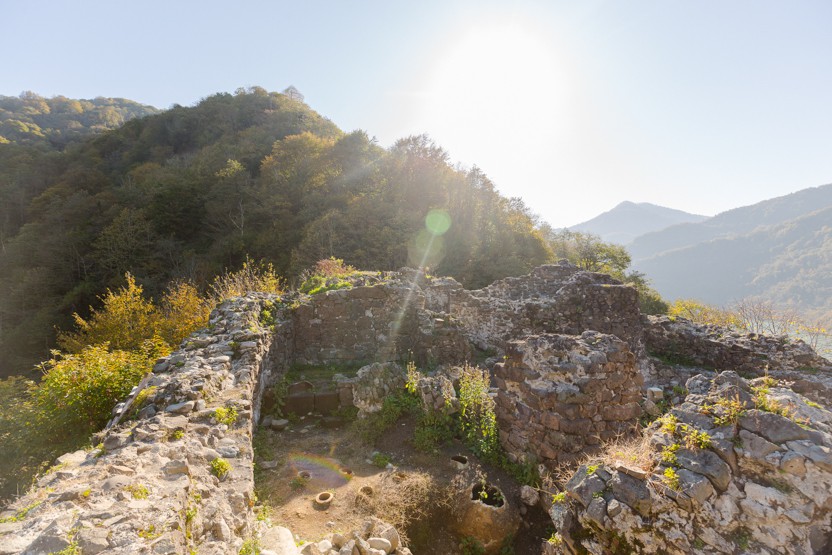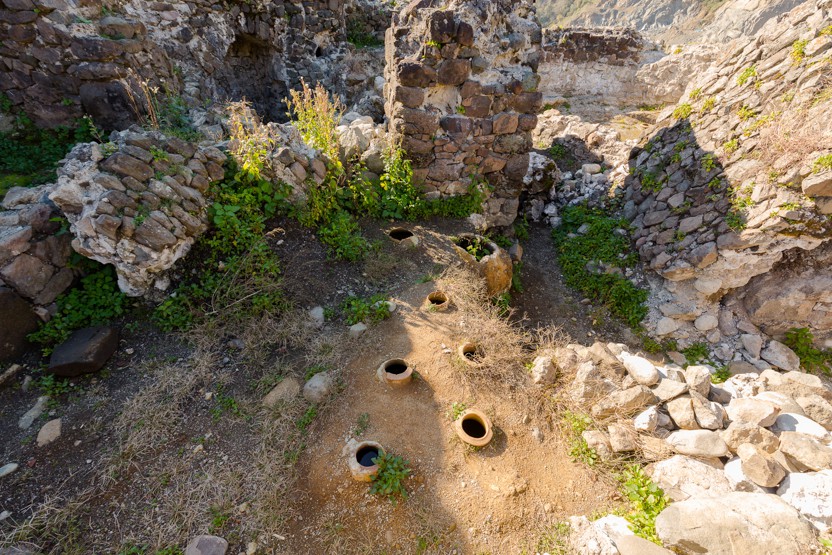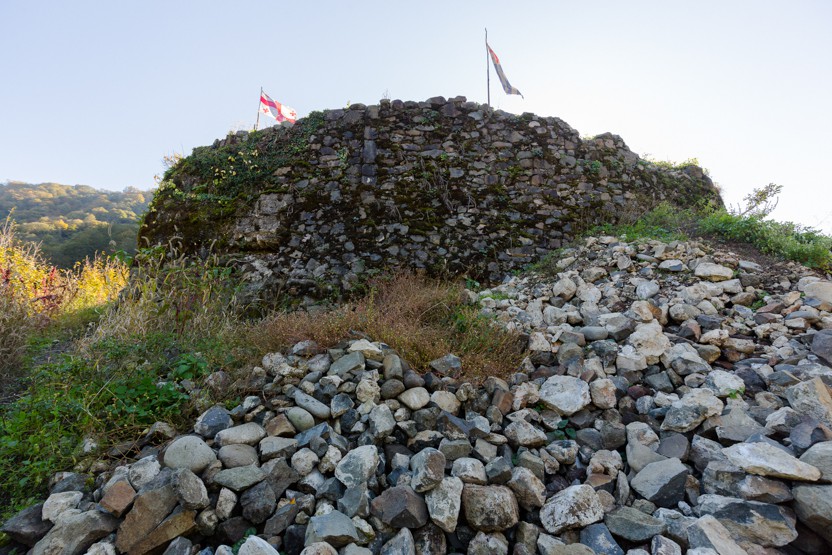 Mystery #4
Tskhemlara Arch Bridge was built of stones and lime mortar 7-10 centuries ago. Just imagine how long the locals used the bridge.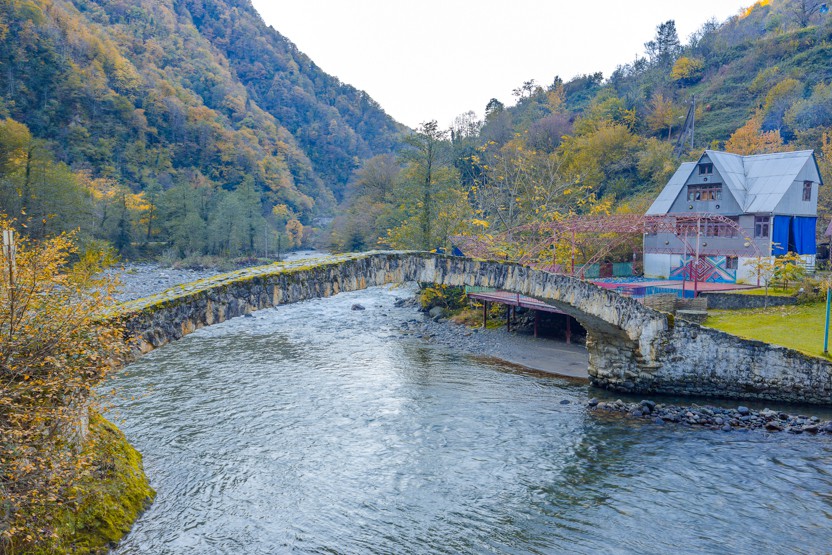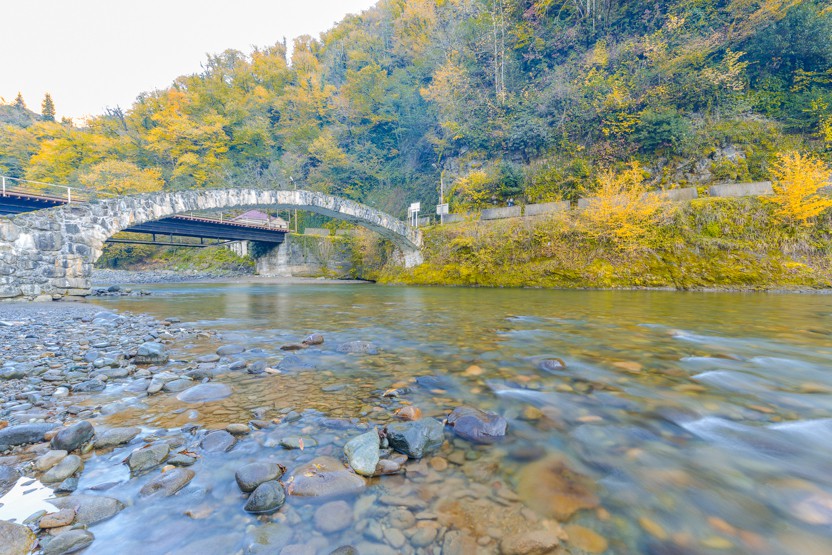 Mystery #5
The Natives of the village will tell you how their ancestors built a bridge suspended in the air which sways like a hammock while crossing it.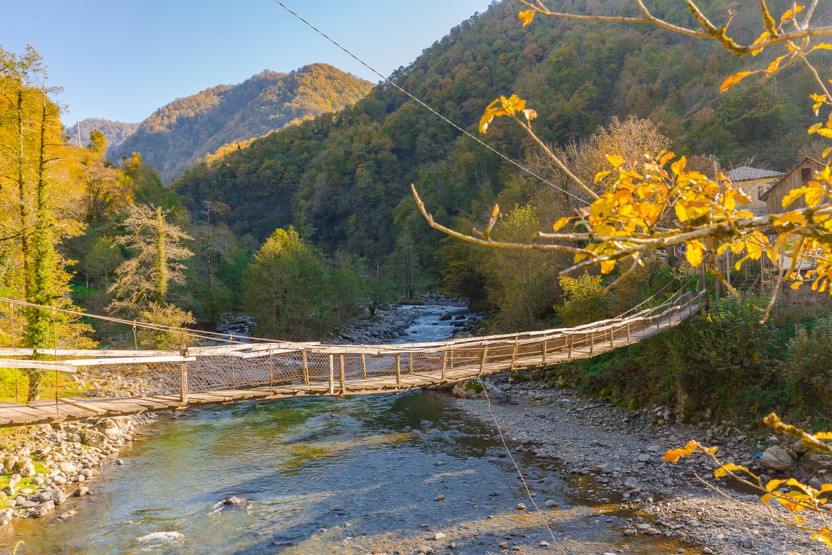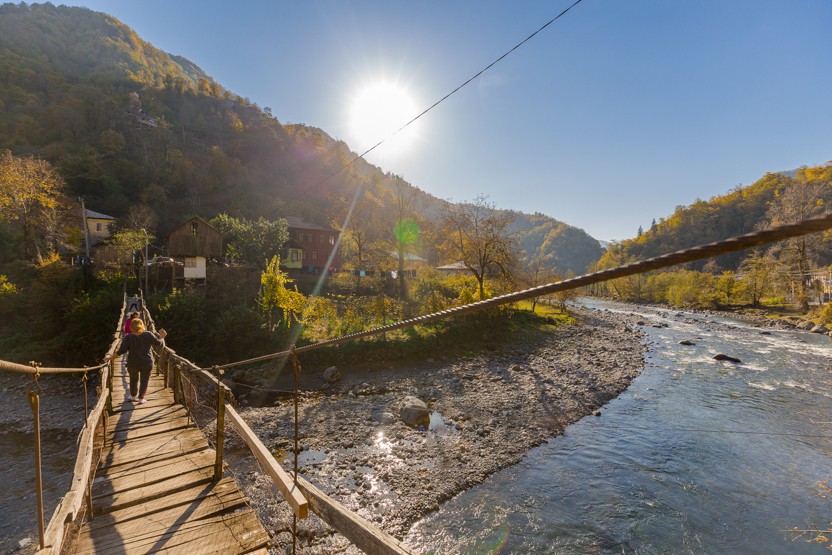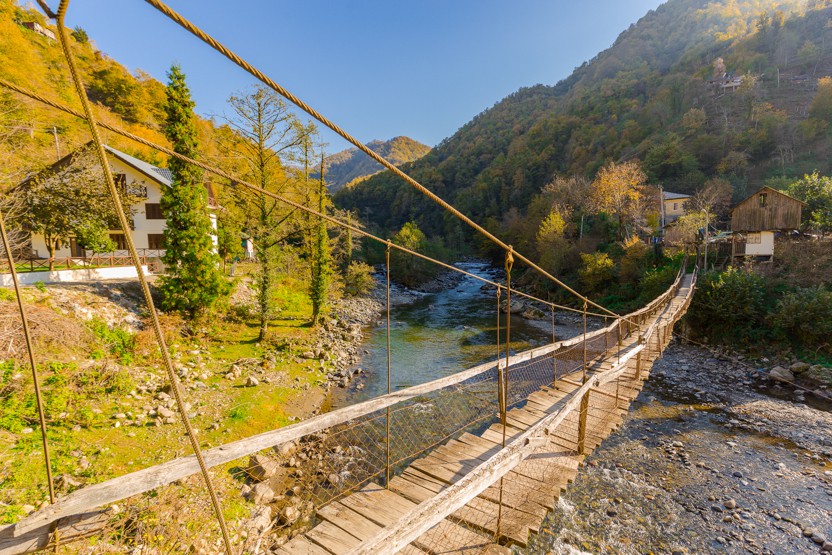 Mystery # 6
The mosque in the past –now ethnographic museum